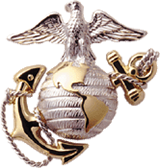 Incident Date 19670215 HMM-263 UH-34D 150230+ - Hostile Fire
[CREW]
Childers, James Stanley LCpl Gunner HMM-263 MAG-16 1967-02-15 (vvm 15E:032)

---
CHILDERS JAMES STANLEY : 2181312 : USMC : LCPL : E3 : 3531 : 20 : PACIFICA : CA : 19670215 : Hostile, small arms fire while airborne : Crew : body recovered : Quang Nam : 01 : 19460829 : Cauc : RomanCatholic/single : 15E : 032
---
Comment on Incident
Hit by small arms fire while airborne - a/c was making a run to Da Nang and came under fire from the ground. The a/c was at an altitude of about 1500ft when a round passed through the fuselage and struck Cpl Childers


Submitted by:
N/A, 20030804
---
Personal Narrative
I am truly grateful for this website's existence. I've carried a burden of guilt for 41+ years.

This was to be the last mission of our six months at Marble Mountain before returning to Okinawa. Actually, our squadron, on that day, was giving the replacement squadron a break because all the missions flown that day were their responsibility. They weren't ready to take over, so we accepted the task.

Jimmie asked if he could ride as my gunner, switching with my regular gunner. On the last mission of the last day in country for him, he volunteered to be my gunner so that he could get his 20th combat mission in order to wear the Combat Aircrew Insignia, or ''Wings'' on his Dress Blues at his wedding when he rotated stateside.

As we neared the zone, I saw muzzle flashes,and heard the report of the round pass through the fuselage. I returned fire sufficient enough to suppress their's. We landed and I started throwing cartons of rations out the cargo door. While this is happening, I'm wondering why Jimmie's not helping. We were carrying a palette stacked about 4 ft. high, so I never knew he was hit until I'd thrown out about half the palette. As we left the zone, I emptied in the direction of the muzzle flash. In less than 10 minutes he was under the knife. There was nothing they could do for him.

41 Years and 11 months later, to the family of L/Cpl James 'Jimmie' Childers, and to the young lady he was going home to marry, I am truly sorry for your loss. To this day, whenever I have occassion to wear my wings, and am asked what they represent, I tell whomever is asking the same thing that I've stated here, except, I tell them I wear these 'Wings' for L/Cpl James 'Jimmie' Childers.
Submitted by:
Kermit McNair, Crew Chief of Jimmie's helicopter, 20081229
---
Personal Recollection
Kermit, thank you for your comments. They filled in details I've never known. I have always carried a burden of guilt about Jim's death also. If you read this, I would like to get in touch. I had a few more questions.

As I remember that week, HMM-263 was down to a skeleton transition crew, and as you wrote we were kind of picking up the slack for the replacement squadron. I flew gunner in a number of different aircraft, as needed. I remember being assigned to that flight and then was told (I don't remember by whom--I think the First Sergeant) Jim was taking that mission instead, and I would fly the next day. I wasn't told why.

I flew on missions the next two days and then rotated to Okinawa and home. I've always felt that Jim took my bullet, and every Memorial Day I do something to remember him. A few years ago, I left my combat aircrew wings next to his name on the Vietnam memorial, fixing it into the groove in the panel (15E).

In some way, of course, every one on that wall took bullets for all of us that came back. Jim has been the face of that for me. I'll never let myself forget him.

Submitted by:
Wayne Karlin, squadron mate, 20110604
---
Personal Narrative
The last time I ever saw Jim, he was on R&R in Hawaii and I was a young lady who happened to just be at the right place at the right time. I was just walking and he glanced at me and I him and I just thought he was so cute, big brown eyes and white teeth; nice smile.

I sat on a bench and Jim asked if he could join me. I said it is a free bench as young girls do tease. I fell right away for this handsome young man, so gentle and kind. Jim let me know he felt he was going to get killed and I told him no.

Well, when I got word he had been killed it was one of the worst days of my life. I will always remember my first love and always thank him for the love he gave me. My young Marine gave his life to serve his country and I lost a wonderful guy!
Submitted by:
Michelle Murphy, girl friend, 20040824
---