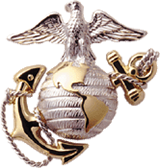 Incident Date 19670224 HMM-163 UH-34D 150563+ - Hostile Fire, Crash
[CREW]
Cooper, Edwin Earl HN Corpsman-Crew HMM-163 MAG-16 1967-02-24 (vvm 15E:082)
Vernon, Paul Lawrence SSgt Crew HMM-163 MAG-16 1967-02-24 (vvm 15E:088)
Mason, Charles Gilbert 1stLT Co-Pilot HMM-163 MAG-16 1967-02-24 (vvm 15E:085)
Castle, Roger Allen Cpl Crew HMM-163 MAG-16 1967-02-24 (vvm 15E:082)
Ayres, Albert Boyd Maj Pilot HMM-163 MAG-16 1967-02-24 (vvm 15E:081)

---
COOPER EDWIN EARL : 6999721 : USNR :HN : E3 : HN : 21 : CHULA VISTA : CA : 19670224 : hostile, crash, land : Crew - Corpsman: body recovered : Thua Thien (Hue) :03 : 19450607 : Cauc : Protestant/single : 15E : 082
VERNON PAUL LAWRENCE : 1663365 : USMC : SSGT : E6 : 7113 : 31 : HOMESTEAD : PA : 19670224 : hostile, crash, land : Crew : body recovered : Thua Thien (Hue) :12 : 19350501 : Cauc : RomanCatholic/married : 15E : 088
MASON CHARLES GILBERT : 089828 : USMC : 1stLT : O2 : 7335 : 25 : CHEVERLY : MD : 19670224 : hostile, crash, land : Crew : body recovered : Thua Thien (Hue) :02 : 19420128 : Cauc : Protestant/married : 15E : 085
CASTLE ROGER ALLEN : 2034358 : USMC : CPL : E4 : 6422 : 22 : LONGACRE : WV : 19670224 : hostile, crash, land : Crew : body recovered : Thua Thien (Hue) :03 : 19440720 : Cauc : Protestant/single : 15E : 082
AYRES ALBERT BOYD : 070001 : USMC : MAJ : O4 : 7335 : 35 : GLEN FALLS : NY : 19670224 : hostile, crash, land : AircraftCommander : body recovered : Thua Thien (Hue) : 14 : 19320106 : Cauc : married : 15E : 081


---
HMM-163 Command Chronology - Feb 1967
24 February 1967 - Weather limited the flying in the Phu Bai area to medevacs, one emergency troop extraction and SAR missions. Normal operations conducted in the Dong Ha area were twelve (12) medevac missions. Major AYRES, while leading a flight on an emergency medevac, experienced inadvertant IFR conditions. Major AYRES waved the approach off and was attempting to return to Phu Bai when contact was lost between him and his wingman. Aircraft was later found crashed on a ridge line at YD 559299 with all crew members aboard receiving fatal injuries. A reaction team and the squadron flight surgeon were lifted to the crash site to examine wreckage and return the crew to Phu Bai. One member of the reaction team was killed and one member was wounded by enemy fire upon entering the crash site. Personnel inserted later reported they found what appeared to be four bullet holes in the remaining parts of the fuselage. Bodies of the crew were returned to Phu Bai. Major CARROLL, who was flying the SAR mission and the insertion of the reaction force at the crash site, received fire after dropping personnel into the zone. He was in an orbit above the zone when he received fire and experienced one hit to the main rotor blades.
Submitted by:
Alan H Barbour, Historian, USMC/Vietnam Helicopter Association, 20040606
---
HMM-163 Command Chronology - Feb 1967
Casualties

The following personnel were casualties during the month of February as a direct result of enemy action:

AYRES, A B Major - Multiple Injuries
MASON, C G 1stLt - Multiple Injuries
CASTLE, R A Cpl - Multiple Injuries
VERNON, P L SSgt - Multiple Injuries
COOPER, E E HN - Multiple Injuries

Submitted by:
Alan H Barbour, Historian, USMC/Vietnam Helicopter Association, 20040606
---
Personal Narrative
SSgt Vernon relieved me on this mission as I argued with SSgt Gouladi that I only needed 3 more missions for my air medal. He insisted that I work to repair some trucks for an inspection. Gouladi said that as soon as the work was done I could finnish the 3 missions. Someone was looking out for me! I've always felt sorry for Vernon as I heard he had a wife and kids. I flew with these guys for about a month and they were great Marines.
Submitted by:
Cpl David Dessecker, Regular Door Gunner, 20060811
---
Not a good day
Ed cooper sewed up my arm the night before, the doctor was not on base. We drank a bottle of cognac to deaden the pain of the stitches. We were asleep by 11pm. He had been called out late at night. When I awoke I went to the piss tube as they brought back his body. It was not a good day for him or me.
Dave
Submitted by:
Dave Garred, Served together, 20190227
---
1stLt Charles Gilbert Mason
http://www.arlingtoncemetery.net/cgmason.htm
Submitted by:
POPASMOKE Admin, 20050220
---
1stLt Charles Gilbert Mason
http://www.arlingtoncemetery.net/cgmason.htm
BURIED AT: SECTION 10, SITE 10576B, L, ARLINGTON NATIONAL CEMETERY

Submitted by:
POPASMOKE Admin, 20050220
---
Family Narrative
My brother was 1st Lt. Charles (Bud) Mason. I\'m very interested in contacting and hearing from anyone who knew and served with him in HMM-163 during his time in Vietnam from 09/66 - 02/67.
Thanks for your service.
Submitted by:
Rick Mason, Brother of 1st Lt. Charles (Bud) Mason, 20080508
---
Opinion
Lt Bud Mason was a fairly new pilot and the fact that he was new actually saved my ass about a week before this incident. Major Ayres was somewhat a hot dog and great pilot to fly with in any type of conditions. We were flying convoy escort and Major Ayers got bored and decided to fly above the perfume river at 3 ft elevation and 60 mph just for fun. Ayres asked Mason if he wanted to take over the controls and he said yes! Mason took the bird up to 200 ft and leveled off at the exact time the engine died. Now we were over a rice paddy and in full auto rotation in a controlled crash into 2 ft of paddy water. Had we continued over the river at 3 ft, we would have gone end over end with no chance of survival. I don't believe that Maj Ayres just crashed his plane as I was told just after the incident; that they were hit by ground fire and went down.
Submitted by:
Dave Dessecker, Door Gunner, 20090424
---
Family Information
Although 42 years have passed, he is still my "big" brother. Since the "sibling relationship" is supposed to be the longest one you will have in your life, the death of a sibling just extrapolates as we age. I have missed not only him, but all the "experiences" that should have happened to him as a person and to us as siblings. Can someone tell me something about that day? About my brother as a soldier? As a person?
Submitted by:
Carol Sullivan, Sister of Roger A. Castle., 20090709
---