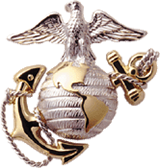 Incident Date 19670313-1 VMO-2 Ground N/A - Non-Hostile, Ground, Drowning
[GROUND]
Kimm, Clarence Alfred PFC Grnd Casualty VMO-2 MAG-16/1stMAW 1967-03-13 (vvm 16E:073)

---
KIMM, CLARENCE ALFRED : PFC : USMC : 19670313 : 19470203 : LINCOLN : NE : CAUC : NON-HOSTILE, DIED OTHER, DROWNED IN SURF :
---
Personal Recollection
I WAS IN VMO-2 AT THE TIME - HE WANTED TO FLY CREW AND HAD TO BE A QUALIFIED SWIMMER. I CANT REMEMBER HIM BEING MISSING FOR 5 DAYS. THE BEST I CAN RECOLLECT HE DROWNED THAT EVENING AND WAS FOUND BEFORE DARK. I ATTENDED SERVICES AT CHAPEL AT MMAF.
Submitted by:
BENNIE PHILLIPS, VMO-2, 6/1966 thru 7/1967, 20091002
---
Personal Recollection
I was flying in the left seat during a test hop, I don't remember the pilots name but remember that he was a 1stLT.

We were just off the coast when Kimm dissapearred, we were notified and flew back to the beach at MMAF. I went out onto the skids and we flew for approximately 20-30 minutes low and slow over the beach and ocean w/o sighting PFC Kimm.

He was being taught to swim by two squadron mates, the riptide was terrible at that part of the beach, he was caught in the riptide and they were unable to reach him before he was out too far. I believe the body was recovered in 24-48 hours on the beach.

I remember this well because I was and still am a non-swimmer, I almost drowned when I was about 10 and float like a rock. There were several of us that couldn't swim and took lessons at the beach for a week where we all "learned to swim".
Submitted by:
Curtis M. (Mike) Miller, Crew Chief on SAR a/c - VMO-2 4/66-11/67, 20100226
---