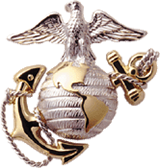 Incident Date 19670512 HMM-262 CH-46A 152550+ - Mechanical failure, Crash at Sea
[CREW]
Gottschalk, William Henry 1stLT Co-Pilot HMM-262 MAG-36 1967-05-12 (vvm 19E:095)
Mitchell, Jay Anderson Capt Pilot HMM-262 MAG-36 1967-05-12 (vvm 19E:098)
Clover Jr., William Frank Cpl Crew HMM-262 MAG-36 1967-05-12 (vvm 19E:093)
Akstin, James Michael Cpl Crew HMM-262 MAG-36 1967-05-12 (vvm 19E:091)

---
GOTTSCHALK WILLIAM HENRY : 092771 : USMCR : 1stLT : O2 : 7562 : 23 : MONEE : IL : 19670512 : Air Loss Crash Sea : Copilot : body recovered : Offshore - Military Reg 1 ( I Corps ) : 04 : 19431015 : Cauc : Protestant/married : 19E : 095
MITCHELL JAY ANDERSON : 086899 : USMC : CAPT : O3 : 7562 : 27 : BARTLESVILLE : OK : 19670512 : Air Loss Crash Sea : AircraftCommander : body recovered : Offshore - Military Reg 1 ( I Corps ) : 04 : 19391230 : Cauc : Protestant/married : 19E : 098
CLOVER WILLIAM FRANK JR : 2122792 : USMC : CPL : E4 : 6332 : 22 : FORT WAYNE : IN : 19670512 : Air Loss Crash Sea : Crew : body recovered : Offshore - Military Reg 1 ( I Corps ) : 02 : 19450327 : Cauc : Protestant/single : 19E : 093
AKSTIN JAMES MICHAEL : 2040609 : USMC : CPL : E4 : 6212 : 21 : RICHMOND : CA : 19670512 : Air Loss Crash Sea : Crew : body recovered : Offshore - Military Reg 1 ( I Corps ) : 04 : 19450908 : Cauc : RomanCatholic/single : 19E : 091
---
HMM-262 Command Chronology
Mission H-0512-99. Two a/c shuttled 4,400 pounds of cargo between KyHa and Marble Mountain Air Facility. At approximately 1430H the number two aircraft crashed in the ocean at 125/15 from TACAN Channel 37. All four (4) crew members were killed. The aft pylon was observed to leave the aircraft before it entered the water. At 121645H, all CH-46's were grounded in the 1st MAW pending investigation of cracks in the aft transmission mount area.
Submitted by:
N/A, 20030823
---
Comment on Incident

The following Marines were all aboard when it crashed into the South China Sea. The crash was the result of an aft pylon failure. All aircraft were subsequently returned to Okinawa for tail reinforcement and returned to duty.

Submitted by:
N/A, 20030817
---
Personal Letter
Jay was the youngest of 3 brothers and the peacekeeper of the family. His mother, my grandmother, had wanted to encourage independence in her sons. Although financially the parents could afford college, Jay enrolled in school on an ROTC scholarship and was subsequently drafted after starting a family. My grandmother never forgave herself for his death and died of an apparent suicide in 1975.

My cousin was named Jay Anderson Mitchell and my baby sister was named Elizabeth Jaye Mitchell, both in his honor. Beth became a Marine, finishing 2nd in her class at Parris Island and is now a police detective in Bartlesville, OK.

Jay's widow married a good man who adopted and raised both of his children. Employed by World Bank, the family also had two more children and lived a good portion of their lives in SE Asia. Jay's son was able to attend the 1998 reunion of the Tigers and meet the man who recovered Jay's body from the water.
Submitted by:
Constance Bailey, niece of Jay Mitchell (age 2 1/2 in 1967 ), 20040925
---