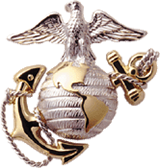 Incident Date 19670618 HMM-362 UH-34D - BuNo 149339 - - A/C hit by Ground Fire from Viet Cong Unit
[PASSENGERS]
Krauss, Walter Joseph Major Passenger S-2/7thMAR/1stMarDiv(reinf) 1967-06-18 (vvm 22E:007)

---
KRAUSS, WALTER JOSEPH : MAJ : O4 : USMC : 070684 : 19670618 : HOSTILE, AIRBORNE, SMALL ARMS FIRE : BODY RECOVERED : QUANG NAM : South Vietnam : 33 : 19340610 : HUNTINGTON : NY : CAUC : RomanCatholic/Single : 22E : 7 :
---
After Action Report - 18June1967 - HMM-362
After Action Report - Mission #71 - 18 June 1967 - support for OPERATION ARIZONA
Flt Leader: R W Warner HMM-362

Departure KyHa: 06:00
Return KyHa: 16:32
7.0 hours - 25 sorties

NARRATIVE of flight: KyHa -> AT878578 -> AT8751 -> Recon and Gun Run -> AT875475 -> AT875578 -> AT875475 (#2 bird only LtGUYER flying CC and Gun -> AT927490 medevacs ->AT908488 (5 US Med)->

VC IN OPEN - a/c hit by small arms fire at 500ft/110kts and small arms fire at 1500ft/90kts.

A/C MODEX YL-51:
WARNER - P
GUYER - CP
CANTRELL - CC [shoulder wound]
RIBA - G

AMMO EXPENDED: 500 rds 7.62
5 US PASSENGERS

A/C MODEX YL-53:
BONG - P
KISSLING - CP
CALLNAN - CC
WASHHO - G

AMMO EXPENDED: 500 rds 7.62
6 US MEDEVACS
Source:
AAR 18Jun67 HMM-362
Submitted by:
Alan H Barbour, Historian, Historian, USMC Combat Helicopter Association, 20100127
---
Personal Recollection
I remember the incident mentioned well after the fact.
 
I too had been in-country for just a few months when Willy came into the hydraulics/metal shop and said "Case, get your tool box, we have a plane down in the field". An hour later we landed next to Cantrell's plane and one of my most vivid memories of 20 months in country was seeing Teddy Cantrell sitting in the doorway of his helo with a 10K mile stare, totally blank expression on his face.

Seeing the wall opposite the door covered in purple blood, I asked him what had happened. Coming out of his solitude, he just said a Major had been killed by a round that had grazed the top of his left shoulder. The top of Teddy's flight suit was tied around his waist and a large red and purple bruise, skin unbroken, was visible on his left shoulder.

As detailed in the report attached, Cantrell related how they had been flying and seen a group of supposed VC run into a small wooded area. At that point the major suggested that the window gun be placed so as to have both M-60s firing out the door. With both guns firing into the wooded area, all was going well until the VC started firing back. I do not remember how many hits the plane took, the Major of course took one and another grazed the tail rotor control guy wire on the transmission deck, severing several of the strands.

I repaired the cable and checked out the rest of the helo visually for any damage, got in and flew back to Ky-Ha.
Source:
email from Bob Case
Submitted by:
Bob Case, a/c mech, HMM-362, 20100319
---
Summary of Incident
Aircraft hit by ground fire on a Command and Control Mission in support of Operation ADAIR. UH-34D YL-51 from the HMM-362 Ugly Angels spotted a VC ground unit moving 4 km. north of An Hoa. They flew closer to determine friend or foe and drew fire. Maj Krauss (S-2 observer) and one helicopter crew member were hit by ground fire. Maj Krauss' hit was fatal. Crewmember's was non-evac casualty. Maj Krauss had been the S-2 (Intelligence Officer) for the 7th Marine Regiment for less than 20 days. Approximate Location of Incident was AT872519 (southwest of DaNang, north of An Hoa).
Submitted by:
Alan H Barbour, Historian, Historian, USMC Combat Helicopter Association, 20100126
---
Official Archival Records
7th Marines Command Chronology - June 1967 - Tour Completion for Maj Krauss
Source:
CC Jun67 7thMar
Submitted by:
Ken Davis, Researcher, The Virtual Wall, 20100127
---
Official Archival Records
HMM-362 Command Chronology - June 1967 - Summary of Incident of 18 June
Submitted by:
Ken Davis, Researcher, The Virtual Wall, 20100127
---
Official Archival Records
7th Marines Command Chronology - June 1967 - SUMMARY OF ENEMY ACTIVITY
Submitted by:
Ken Davis, Researcher, The Virtual Wall, 20100127
---