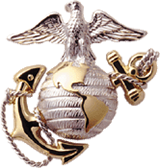 Incident Date 19670620 HMM-164 CH-46A 150936+ - Mechanical Failure
[CREW]
Engelhart, Leslie Eugene LCpl Crew HMM-164 SLF B 1967-06-20 (vvm 22E:024)
Porter, Gary Thurston Capt Pilot HMM-164 SLF B 1967-06-20 (vvm 22E:026)

---
ENGELHART LESLIE EUGENE : 2094090 : USMC : LCPL : E3 : 6320 : 23 : SEATTLE : WA : 19670620 : Air Loss Crash Sea : Crew : body recovered : Offshore, South Vietnam : 03 : 19431128 : Cauc : married : 22E : 024
PORTER GARY THURSTON : 090998 : USMCR : CAPT : O3 : 7162 : 26 : HANSON : MA : 19670620 : Air Loss Crash Sea : AircraftCommander : body recovered : Offshore, South Vietnam : 03 : 19410219 : Cauc : Protestant/married : 22E : 026
---
Personal Narrative
On 670618 and 670619 I had flown the CH-46A, #150936, as HAC and had experienced a power loss on one engine shortly after takeoff from the ship on the 19th. My co-pilot, Tom Bowditch, was at the controls at the time and skillfully recovered very close to the surface of the water and we slowly gained altitude after which power was regained. Our hover check prior to flying off the deck was uneventful. I downed the bird until maintenance could check it out. I am pretty certain that Gary experienced the same problem on his flight the following day, but was not able to recover before striking the ocean.
Submitted by:
Dale Cors, pilot, squadron mate., 20030815
---
Personal Narrative
I flew with Les. We were from the same hometown. I was door gunner on the bird behind Les. Looking out the port window over my 50cal mg, I watched his bird slip over the side of the ship on takeoff and hit the water. Les and Capt. Gary Porter were lost. I visited them at the wall in D.C. Tears still come to my eyes when I think of Les.
Submitted by:
Mark C. Schildknecht, Witness to incident, 20030815
---
Internet Information
I'm attaching a picture of Leslie Eugene ENGELHART
who graduated from Ingraham High School, Seattle WA in 1962

He is honored on http://www.facesfromthewall.com/1967jun.html
Faces From the Wall.
Submitted by:
Darilee Bednar, researcher, 20040505
---
Honor The Warrior
On 4 October 2010 the following article was passed by unanimous vote of the Hanson, MA Special Town Meeting:

Article 14:

To see if the Town will vote to name in perpetuity, the intersection of East Washington Street and Liberty Street as Captain Gary Thurston Porter USMC Square.

Explanation:

Captain Gary Thurston Porter USMC was born and raised on East Washington Street, Hanson, MA and attended Hanson schools. On 20 June 1967 Captain Porter was killed in Quang Nam Province, Republic of South Vietnam. It is fitting and proper that his memory be memorialized in perpetuity.

Voted Aye unanimous to name in perpetuity, the intersection of east Washington Street and Liberty Street as Captain Gary Thurston Porter USMC Square.

Elizabeth Sloan
Town Clerk

It is the intent of the Hanson Patriotic Observance Committee to formally dedicate the Captain Gary Thurston Porter USMC Square on Armed Forces Day 21 May 2011 at 1000.
Submitted by:
MGySgt Tom Constantine USMC ret, Personal Commentary, 20101106
---
No one ever thought to mention the name of the ship. I am writing the story for Congressman Stephen Lynch to address the dedication ceremony 14 May 2011.
Submitted by:
Tom Constantine, Fellow marine, 20110503
---
Family Narrative
I am a younger cousin of Captain Gary Porter. I entered the military almost three years after his death, and have always felt a special affinity for all those who gave the full measure of devotion for our country, especially as I had the honor to train and serve with some of them.

As a computer technician who often helps people struggle with the harmful effects of senseless virus code, I want to say what a wonderful use of the Internet it is to maintain a site like this to honor the finest who have lived among us, and thanks to those who do so.

I have just shown the information about Gary to my younger daughter, now 20 yrs. of age, who never knew him, as I did. It was also interesting to learn about LCpl Leslie Englehart, who was lost with him.

Gary's (one twin and three younger) brothers have given us many beautiful children over the years, and I have been honored to attend the weddings of some of them. I know for a fact that his presence is missed among them to this very day, and have more than once heard this thought voiced.

I believe that his wife did not remarry for a good many years after his loss (I don't know if she ever did . . .), and was told that she kept photos of him in every room of their house.

May God bless all of those He reclaims in our horrible wars, and those who live on with the memories.

East Falmouth, MA
May 11, 2008

Submitted by:
Donnie Davison, Family Member, 20080511
---
Family Information
Just want to thank all of you that keep these wonderful men in your thoughts & hearts. It's so important that we never forget what they gave up for us. The ultimate.

I was married to Leslie Engelhart when he lost his life on 6-20-67. He was my childhood sweetheart that I was lucky enough to marry. I'm so proud of him; more so after reading his praises from his fellow Marines. He was a good man doing what he felt was the right thing to do. I know he was a good Marine because I saw it first hand while we were stationed at LTA in Santa Ana, CA. Our life there was frugal but so much fun. I cherish the memories from that 13 months that we were there before he was sent to Viet Nam. Everyone we lived around was in the same boat, so we all chipped in together for drive-in movies, bar b'ques, trips to the beach, etc. It was a simpler time than today. Even with the war, we enjoyed our life. I will never forget him. My current husband of 30 years, Kirk, is so understanding regarding Leslie & his family. I've been blessed with two wonderful men in my life.

Thanks again to all of you; Semper Fi!!


Submitted by:
Sheri (Engelhart) Quintoa, Wife of Leslie Engelhart, 20090826
---
Personal Commentary
In November 2009, while doing volunteer work for the Hanson, MA Military Support Group, myself and another gentleman became aware that the town of Hanson, MA, Capt Porter's hometown, was remiss in recognizing Capt Porter for his ultimate sacrifice to his community and country.

In the interest of brevity, I would like to advise the family of Capt Porter that the town of Hanson will officially and solemnly recognize, in perpetuity, the sacrifice of Captain Gary Thurston Porter USMC by dedication, by decree, of a town square in his honor. We are now in the process of dedicating a square for another fallen Marine, KIA 1967, on 5 June 2010 and Capt Porter will be honored thereafter. My searches for Capt Porter's next of kin proved futile through town hall records and searches through Massachusetts databases. An additional note: HQMC has pledged full support in the recognition ceremonies for our fallen Marines.

Many thanks to POPASMOKE and all my brother Marines. Semper Fidelis

Submitted by:
Tom Constantine, MGySgt (ret) andMarine from Capt Porter's hometown, 20100305
---
LCpl Leslie Eugene Engelhart
Submitted by:
POPASMOKE Admin, 20050207
---
Family Contact
I am trying to contact Mrs, Sharon Quintoa. This was the wife of Leslie Engelhart. I would like to send her a photo I have of Leslie prior to his death in June of 67.

Submitted by:
Robert Tremaine, friend, HMM-164, 20070528
---
Personal Comments
Less was my crew chief, a friend from the same home town. I will never forget.
Submitted by:
Mark Schildknecht, witness, 20160423
---