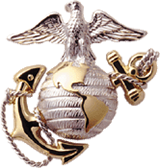 Incident Date 19670630 HMM-265 CH-46A BuNo 152515+ / EP-168 - Crash, burn, automatic weapons fire during recon insertion
[CREW]
House, John Alexander Capt Pilot HMM-265 MAG-16/1stMAW/IIIMAF 1967-06-30 (vvm 22:087)
[PASSENGERS]
Runnels, Glyn Linal Cpl Passenger HMM-265 A/3rdReconBn/3rdMARDIV/IIIMAF 1967-06-30 (vvm 22:090)
Perry, Dennis Mitchell LCpl Passenger HMM-265 A/3rdReconBn/3rdMARDIV/IIIMAF 1967-07-02 (vvm 22:090)
Killen, John Dewey LCpl Passenger HMM-265 A/3rdReconBn/3rdMARDIV/IIIMAF 1967-06-30 (vvm 22:088)
Allen, Merlin Raye LCpl Passenger HMM-265 A/3rdReconBn/3rdMARDIV/IIIMAF 1967-06-30 (vvm 22:086)
Judd, Michael Barry HM3 Corpsman-Pass HMM-265 A/3rdReconBn/3rdMARDIV/IIIMAF 1967-06-30 (vvm 22:088)

---
RUNNELS, GLYN LINAL : 2190649 : CPL : USMC : BIRMINGHAM : AL : CALERA CEM., CALERA, AL
PERRY, DENNIS MITCHELL : 2230986 : LCPL : USMC : PERRY : GA : ANDERSONVILLE NAT. CEM., ANDERSONVILLE, GA : died in Yokohama Japan from heart attack as a result of severe burns from crash
KILLEN, JOHN DEWEY : 2268513 : LCPL : USMC : DES MOINES : IA : 22E : 008 : CARLISLE CEM., CARLISLE, IA
ALLLEN, MERLIN RAYE : 2163227 : LCPL : USMC : BAYFIELD : WI : ST. FRANCIS CEM, RED CLIFF, WI
JUDD, MICHAEL, BARRY : 7763701 : HM3 : USN : QUANG TRI : HIGHLAND PARK CEMETERY, CLEVELAND, OH
HOUSE, JOHN ALEXANDER : 086844 : USMCR : CAPT : O3 : PELHAM : NY : NATIONAL MEMORIAL OF THE PACIFIC, HI
---
HMM-265 Command Chronology
30 June 1967: An HMM-265 aircraft, EP-168, piloted by Captain J. A. HOUSE attempted to insert an eight man recon team, code name NETTLE RASH II, at YC904962. Upon completion of the zone prep and the UH-1E's checking the zone, the aircraft approached the landing zone from the north through the valley. As Captain HOUSE's aircraft was about to touch down, it received heavy automatic weapons fire from all sides. Captain HOUSE waved off, but the aircraft had been hit and set afire. The aircraft began to burn intensely, so Captain HOUSE was forced to land in 80' trees about 1000 meters from the recon zone [YC896956]. Captain HOUSE and four members of the recon team were killed in action. The three remaining crew members, Lt TED R. Pittman, LCPL G.R. SMITH, LCPL J.A. MICHAELSON and the remaining four members of the recon team were injured and subsequently rescued.

Concurrently Captain M. R. MILLER, the wingman, was on the radio talking to the DASC and MAG-16 S-3 (FWD), setting the wheels in motion to rescue the survivors. Airborne FAC's, more UH-1E's and additional fixed wing attack aircraft were on station within minutes. After a hurried brief at Phu Bai MAG-16 FWD, a 65 man SPARROW HAWK wasd inserted at YC894957 by four CH-46s and five UH-34's from HMM-163. It was hoped that the ground force might be able to reach the crash site.

Meanwhile, the airborne FAC's and UH-1E's spotted pencil flares and signal tracers from teh crash site. Upon completeion of the SPARROW HAWK lift, the lead CH-46, piloted by Captain D. M PETTEYS went to t6helocation and hoisted out the seven survivors and flew them to "A" MED at Phu Bai. However, as Captain PETTEYS moved off the crash site, his aircraft was followed by a number of air bursts but reached Phu Bai unscathed.

After the fate of those aboard the downed aircraft was learned, it was decided to retract the SPARROW HAWK. Four CH-46's, from HMM-265, led by Major D.E.SCHNEIDER [New Executive Officer of HMM-265] and five UH-34's from HMM-163 made the retraction without incident.


Submitted by:
Alan H Barbour, Historian, Research Historian, USMC Comabt Helicopter Assoc, 20130511
---
Synopsis
In additon to the pilot, Captain John House, passengers killed during the incident were from A Co, 3rd Recon Bn, 3rd Marine Division, including LCpl Allen, LCpl Killen, Cpl Runnels and Corpsman HM3 Judd. An additional recon Marine, LCpl Perry, died three days later of wounds received from the crash. The aircraft exploded before some of the occupants could escape the burning aircraft on the ground.
Submitted by:
Alan H Barbour, Historian, USMC Combat Helicopter Association, 20140429
---