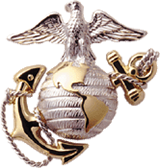 Incident Date 19670703 HMM-165 CH-46A 152532+ - Mechanical Failure
[CREW]
Roederer, John Stephen Capt Pilot HMM-165 MAG-36 1967-07-03 (vvm 22E:121)
Philpott, Harold Dean GySgt Gunner HMM-165 MAG-36 1967-07-03 (vvm 22E:121)
Eaton, Bruce Horace 2ndLt Co-Pilot HMM-165 MAG-36 1967-07-03 (vvm 22E:119)
Allender Jr., Frank Ross LCpl Crew Chief HMM-165 MAG-36 1967-07-03 (vvm 22E:120)

---
ROEDERER JOHN STEPHEN : 086449 : USMC : CAPT : O3 : 7562 (H-46) : 28 : NEW YORK : NY : 19670703 : Air Loss Crash Land : Passenger[Crew]: body recovered :Quang Tri :04 : 19380912 : Cauc : Protestant/single : 22E : 121
PHILPOTT HAROLD DEAN : 1095777 : USMC : GYSGT : E7 : 6212 : 35 : BOWIE : TX : 19670703 : Air Loss Crash Land : Crew : body recovered : Quang Tri : 16 : 19310724 : Cauc : Protestant/married : 22E : 121
EATON BRUCE HORACE : 095598 : USMCR : 2ndLT : O1 : 7562 (H-46) : 23 : SAN GABRIEL : CA : 19670703 : Air Loss Crash Land : Crew : body recovered : Quang Tri :02 : 19431110 : Cauc : Protestant/married : 22E : 119
ALLENDER FRANK ROSS JR : 2241556 : USMC : LCPL : E3 : 6320 : 20 : VENTURA : CA : 19670703 : Air Loss Crash Land : Crew : body recovered : Quang Tri :01 : 19460918 : Cauc : RomanCatholic/single : 22E : 120
---
Personal Narrative
I was the copilot on the lead aircraft of a flight of two CH-46A's that were detached from Phu Bai to Dong Ha for three days. We went up on 6/30 in the PM. We flew 7/1, 7/2 and the morning of 7/3. "Hud" Manning was the A/C in the lead aircraft. Steve and Bruce were the Aircraft Commander and Copilot of the wing aircraft.

On the morning of 7/03/67 during preflight we had a small hydraulic leak in the rear ramp area. We determined that it could be isolated during flight and we could be SAR (search and rescue) bird and let the other aircraft work, hence the mission could be completed. When we stopped for lunch it was determined that we should exchange pilot crews in the two aircraft so that the pilots that worked in the AM could be SAR in the PM.

About 1 1/2 hours after lunch the aircraft came apart and killed the crew of 4. We were able to land and pull Bruce and Steve from the wreckage and take them to the morgue. The fire was intense and ammunition had begun to explode. Therefore, we were unable to retrieve the other crewmembers bodies. Submitted by John C. Jones, pilot, HMM-165

Submitted by:
John C. Jones, pilot, HMM-165, 20030815
---
Official Narrative
Crew lost control of aircraft due to failure of thrust bearing on aft rotor shaft. Cause: Design defect plus maintenance error. Submitted by Ted Read, Squadron Safety Officer, pilot, HMM-165, investigated accident
Submitted by:
Ted Read, Squadron Safety Officer, pilot, HMM-165, investiga, 20030815
---
Personal Narrative
I dug out my log books & determined that Roederer's aircraft had to be 152532 because we didn't have any BuNo's as high as 153xxx. In fact, looking further in my logbook, I learned that 153xxx has to be a CH-46D. We didn't have any "D" models in 165 on the first tour. In fact, we went over with brand-new "A" models straight from the factory. Most of them had consecutive BuNo's. IN ADDITION, I found 152532 in my logbook on 13 June 1967.

A short explanation of the cause of the accident: The 46A had a 600 hour aft rotor shaft thrust bearing. When 152532 reached 600 hours the bearing was changed. H&MS-36 replaced it by heating it in a baker's oven to enlarge it so it would slide onto the shaft (Shrink to fit). They overheated the bearing in the oven, destroying its hardness. The new bearing failed after about 25 hours of flight. As the bearing failed the aft rotor started to rise up out of the aft pylon causing Roederer to lose control (ran out of forward stick). Replacement bearings made of a more heat tolerant metal were already in the system but NavAir wanted us to use up the old ones first.
Submitted by:
Ted Read, 20030815
---