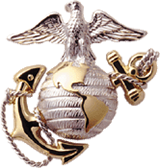 Incident Date 19670820 HMM-164 CH-46A 152536+ - Hostile Fire
[CREW]
Bauchiero, Harold LCpl Gunner HMM-164 MAG-16 1967-08-20 (vvm 25E:018)
[PASSENGERS]
Tallent, Garry Glenn LCpl Passenger B/3rdRECBn, 3rdMarDiv 1967-08-20 (vvm 25E:021)

---
TALLENT GARRY GLENN : 2302180 : USMC : LCPL : E3 : 0311 : 19 : MORGANTON : NC : 19670820: Hostile, small arms fire, airborne : body recovered : Quang Tri (Khe Sanh) : 00 : 19480805 : Cauc : Protestant/single : 25E : 021
BAUCHIERO HAROLD : 2241794 : USMC : LCPL : E3 : 6311 : 20 : INGLEWOOD : CA : 19670820 : Hostile Crash Land (died of wounds) : Crew : body recovered :Quang Tri :01 : 19461124 : Cauc : RomanCatholic/single : 25E : 018
---
HMM-164 Command Chronology for 20 August 1967
:
"Later in the day a recon insert was aborted due to heavy enemy fire in the zone at XD-904498. The aircraft, piloted by 1stLt. J. W. MAHONEY and copiloted by 1stLt. B.A. McGINLEY, received 16 hits in the aircraft resulting in one recon team member KIA, and the crew chief, Cpl. S. L. DORSSOM, and the aerial gunner, L/Cpl. H. BAUCHIERO, very seriously wounded. The crew chief and gunner were both returned to Khe Sanh and then medevaced to Phu Bai. The aerial gunner, L/Cpl. H. BAUCHIERO, died of wounds enroute to Phu Bai."

Submitted by:
N/A, 20030815
---
Personal Narrative
I was the tail-end Charlie in the line of movement prior to departing the H-46. I was toward the front of the 46 next to the pilots and as we were landing I heard heavy machine gun fire as if it was just outside the aircraft.

I immediately saw that the door gunner was hit in the upper thigh and myself and the ATL [Asst Team Leader], Scott Richardson, began tending to his wounds. We made it back to the base with smoke trailing from the ship.

After we landed I heard that another crew member was also hit and that our radio operator, Gary Tallent was KIA, may God bless his soul.
Submitted by:
Vic Hernandez, Recon Team Member, 20070116
---
Personal Narrative
KIA aboard a CH-46 (HMM-262?) during an aborted insert from Khe Sanh 20 Aug.' 67. A/C attempted insert at XD 904498, and took 12.7mm and small arms fire while in ground effect prior to teams debarkation. Tallent was an immediate KIA. The A/C took numerous hits but was able to RTB to Khe Sanh. Semper Fi!
Submitted by:
Robert LaFreniere, 20030815
---
Comment on Incident
From what I can tell, only 17 KIA were listed for August 20, 1967. Of those, only one was with the 3rd Recon Bn. He was L/Cpl. Garry Glenn Tallent. On the 3rd Recon website, they mention "Gary Talent" as a part of the "Primness Team", where he died in an aborted mission at "XD904496" on 20Aug67.
Submitted by:
John Lane, researcher, 20030815
---