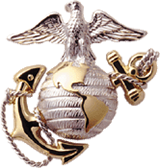 Incident Date 19671130 HMM-362 UH-34D 148810+ - Hostile Fire, Crash
[CREW]
Kisucky, Anthony Edward 1stLT Co-Pilot HMM-362 MAG-16 1967-11-30 (vvm 31E:013)
Hays, William Brian Cpl Crew HMM-362 MAG-16 1967-11-30 (vvm 31E:012)
Darrow, Donnie Len Maj Pilot HMM-362 MAG-16 1967-11-30 (vvm 31E:010)
Bird III, George Allison Cpl Crew HMM-362 MAG-16 1967-11-30 (vvm 31E:009)

---
KISUCKY ANTHONY EDWARD : 0100627 : USMCR : 1stLT : O2 : 7561 H-34 : 23 : CHICAGO
: IL : 19671130 : hostile, crash, land : Crew : body recovered : Thua Thien (Hue) :06 : 19440618 : Cauc : Roman Catholic/single : 31E : 013

HAYS WILLIAM BRIAN : 2125349 : USMC : CPL : E4 : 6320 : 19 : BATON ROUGE : LA
: 19671130 : hostile, crash, land : Crew : body recovered : Thua Thien (Hue) :03
: 19480904 : Cauc : Protestant/single : 31E : 012

DARROW DONNIE LEN : 079529 : USMC : MAJ : O4 : 7561 H-34 : 30 : LEBANON : MO :
19671130 : hostile, crash, land : AircraftCommander : body recovered : Thua
Thien (Hue) :08 : 19370119 : Cauc : Protestant/married : 31E : 010

BIRD GEORGE ALLISON III : 2256845 : USMC : CPL : E4 : 6320 : 21 : SAVANNAH : GA : 19671130 : hostile, crash, land : Crew : body recovered : Thua Thien (Hue) :02 : 19460301 : Cauc : Roman Catholic/single : 31E : 009

---
MAG-36 records

"On 22 November 1968 the wreckage of a UH-34D was found at 16 NM east of Phu Bai (ZD 150050) by the 1st ARVN Division, 154th Regiment. The wreckage was identified as an HMM-362 aircraft missing since 30 November 1967. The remains of 4 crewmen were found and removed to the mortuary at Da Nang."

Submitted by:
N/A, 20030815
---
Personal Narrative
I always wondered what happen to Bird and Hays. All we were told is that they went down. Bird was somewhat quiet, he sported a mustache at the time of his death. Hays was a pistol, small frame and always talking about coon hunting. Hays, Bird and I drank a few beers in Phu Bai at the old beer houch.

Hays could'nt wait to fly. If I remember right he hadn't been flying long before his death. Have often looked in the "Ugly Angles" picture book to view their pictures. I went to a replica of the Vietnam Wall and found Birds name, did'nt see Hays name. I think of those guys from time to time.
I was with HMM 362 for two tours.


Download/View Attachment:
Warning
: finfo_file(/kunden/homepages/17/d496781886/htdocs/popasmoke.com/kia/uploads/661img001_jpg.jpg): failed to open stream: No such file or directory in
/homepages/17/d496781886/htdocs/popasmoke.com/kia/system/system.php
on line
300
Submitted by:
Charles (Robbie) Robinson, buddy from Boston, 20040126
---
Personal Narrative
I know that Tony Kisucky was a MARCAD. We went through the training command in close proximity in time to each other.

I was with HMM-363, but I remember that night and remember that they were in the Da Nang area that day working Frag orders......

On the 29th I flew 8.8 hrs with McIlvain out of MMAF and it seems to me that Tony's bird had come down from Phu Bai and at the end of the day, early evening, the weather was very similar to the night Jack Warner and I recall from my crash 680326. Monsoon, rainy, low clouds, not a day/night to fly in..... (one to sit it out until morning at least)

Our squadron offered them a place to stay that night but the Maj decided to head home.

The next day I was Capt. Joe Clark's copilot and we (according to my flight log 0.3 hr) were in Chu Lai on the 30th.... and again on the 3rd of December, still with Capt Clark 3.5 hr; word came down that Tony and crew never arrived back at Phu Bai.

It seems to me the Maj. was going to fly using TACAN headings to return to their base.

Perhaps these are just cloudy memories of a time long ago. I couldn't remember Tony's last name but knew when he had disappeared..... and just started searching the data base and it hit me when I saw his name and the incident date. I am almost positive it was a weather related incident and not "hostile fire + crash"..... perhaps I am wrong, but we know what the weather was like in those months of the year. [The report of "hostile fire" is from the official government records]
Submitted by:
Brook Stevenson, acquaintance of casualty, 20040701
---
Personal Narrative
George Bird graduated from Platoon 283 June 1966 at Parris Island. He was a typical boot except that he had his butt chewed out because his Dad showed up on graduation day without George having given any prior word to the drill instructors about his rank. Private Bird's father was a General in the US Air Force.

I do not remember seeing George in Vietnam though we served in helicopters.
Submitted by:
Gary Zimmermann, Boots at Parris Island (PLT 283) & served MAG 36, 20051230
---
Personal Recollection
I was down at the flight line shack talking to Hays & Bird, as I remember. Hays was eating a bag lunch from the chow hall. We talked about the low cloud conditions which were really low clouds hanging fog. He to me some must go.

Someone came to me and asked if I wanted to go on the mission. I said I am not on flight pay status right now - a "heavy" came to me and informed me that it would not be a problem, to be put on flight status. I declined because of bad weather. Next morning someone told me that they never returned that night. To this day I feel guilty about the situation - I just do not know why I was asked and it bothers me allot. The whole crew were great men - they gave their all. In fact they are all good men.
Submitted by:
Bill Linebaugh, Talked w/Hays & Bird III before they departed, 20110929
---
Maj Donnie Len Darrow
Submitted by:
POPASMOKE Admin, 20050207
---
Cpl William Brian Hays
http://www.popasmoke.com/visions/image.php?source=1113


Submitted by:
POPASMOKE Admin, 20050206
---
Cpl George allison Bird III
http://www.popasmoke.com/visions/image.php?source=1096


Submitted by:
POPASMOKE Admin, 20050206
---
1stLt Anthony E. Kisucky
http://www.popasmoke.com/visions/image.php?source=1131


Submitted by:
POPASMOKE Admin, 20050206
---
Maj Donnie Len Darrow, HMM-362
http://www.hmm362.org/November%2030th,%201967.htm

Submitted by:
POPASMOKE Admin, 20050218
---