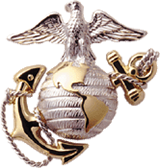 Incident Date 19671205 VMO-2 UH-1E 152434+ - Crash, Instrument Meterological Conditions
[CREW]
Terry III, Robert Isaac 2ndLt Co-Pilot VMO-2 MAG-16 1967-12-05 (vvm 31E:042)
Morey Jr., Frank Ernest GySgt (PP) Gunner VMO-2 MAG-16 1967-12-05 (vvm 31E:041)
Monhof, August Harold Cpl Crew Chief VMO-2 MAG-16 1967-12-05 (vvm 31E:041)
England, Gary Lloyd Capt Pilot VMO-2 MAG-16 1967-11-30 (vvm 31E:040)

---
TERRY ROBERT ISAAC III : 095780 : USMCR : 2ndLT : O1 : 7563 : 22 : CORPUS CHRISTI : TX : 19671205 : Air Loss Crash Land : Crew : body recovered : Quang Nam (Da Nang) :02 : 19450806 : Cauc : Protestant/single : 31E : 042
MOREY FRANK ERNEST JR : 1461989 : USMC : GYSGT : posthumous promotion : E6 : 0239 : 32 : BRIMFIELD : MA : 19671205 : Air Loss Crash Land : Crew : body recovered : Quang Nam (Da Nang) : 12 : 19350711 : Cauc : Roman Catholic/married : 31E : 041 : Massachusetts National Cemetery Sect 3C Row F Site 229
MONHOF AUGUST HAROLD : 2202032 : USMC : CPL : E4 : 6311 : 21 : COLDWATER : MI : 19671205 : Air Loss Crash Land : Crew : body recovered : Quang Nam (Da Nang) :02 : 19460925 : Cauc : single : 31E : 041
ENGLAND GARY LLOYD : 078666 : USMC : CAPT : O3 : 7563 : 30 : GREENVALE : NY : 19671205 : Air Loss Crash Land : AircraftCommander : body recovered : Quang Nam (Da Nang) :08 : 19370707 : Cauc : Protestant/married : 31E : 040 : Arlington National Cemetery, Section 4 Site 2719-D
---
VMO-2 Squadron Command Chronology

"Hostage 3-0 flight was on a mission working with two Air Force rescue helicopters attempting to reach the site of a crashed Army huey. The mission was aborted due to poor weather, and in attempting to return to Da Nang IFR (because of intense ground fire taken at low altitudes), both aircraft of 3-0 flight inadvertently crashed into the side of a mountain. All four crewmembers in the lead aircraft were killed, while the crew of the second aircraft escaped with minor injuries."

Submitted by:
N/A, 20030815
---
Personal Narrative
Two a/c vectored into mountain west of Da Nang by Da Nang DASC while returning from combat mission in IFR weather – results of DASC involvement still unknown – tape system was "out of order", so no evidence regarding communications input. Pilots were following verbal communications from the DASC control center. Second a/c of two a/c section was "stepped up" in formation and was able to see lead a/c impact and explode. He executed a pull up, impacted the top of trees - tumbled over several times and came to rest inverted on the ground. Copilot (Rohner) and gunner (?) were injured during the impact, and evacuated by the first aircraft on the scene (Clemens/Opocensky).

Pixton and Crewchief (both minor injuries) were in zone for three and a half hours until another huey (Richardson/?) arrived to pull them out. During the extensive time on ground, it was determined by the surviving crew members that no one survived the impact and burning of the lead a/c. It was completely incinerated.

The mission was to provide gun cover for aircraft trying to get to a crashed Army Beaver and recover classified documents in the Happy Valley area. Weather and "bad guys" would not let the recovery team into the zone. We were returning to Marble Mountain, flying IFR, when we were vectored into a mountain side at about 2100' in altitude. I would like to know more about my surviving crew and the crews who flew the two rescue pickups.
Submitted by:
Marv "Rocket" Pixton, VMO-2, pilot of second A/C., 20030815
---
Personal Narrative
The second huey hit the top of the Charley Ridge. Mike Clemens and I were supposed to pick up a VIP at Da Nang when we diverted to Charley Ridge to make the rescue. Mountain was in clouds - we found survivors by tuning in on the ADF. We picked up Copilot (Rohner) and Gunner, the two most severely injured. Don't know how they got the rest. I remember the 20 minute fuel light being on forever. We ran out of fuel landing at Marble Mountain. Had to tow off runway.

I never saw the first Huey, only smoke. I assume they never knew what they hit. I believe it exploded on impact. I don't know who flew the second Huey. I only know there wasn't much left. The Copilot's face was messed up pretty bad and he had internal injuries. It looked like he hit the instrument panel or the cyclic stick. I had a hard time holding his face together to give him mouth to mouth when he stopped breathing. The Gunner had a broken hip and some other internal injuries. He complained a lot so I figured he was OK. I hope they both survived. I would like to meet them again.
Submitted by:
Jardo Opocensky, VMO-2, medevac/rescue aircraft., 20030815
---
Family Information
First I want to thank you for remembering and honoring all the heros of our country. My father passed when I was 5 years old and I did not get to spend too much time with him before he passed away. If you have any information to locating someone that knew my Father Gary L. England, I would like to contact them for any information of him. If you have any information to assist me to locate any buddies he had in Vietnam or North Carolina, I would very much appreciate it. My address is 2031 Las Coches Way, Sacramento, CA 95833.

Submitted by:
Jane Kim England, Daughter of Gary L. England USMC Pilot, 20051124
---
Capt Gary L. England, VMO-2
http://www.virtualwall.org/de/EnglandGL01a.htm

Submitted by:
Alan H Barbour, Historian, USMC Combat Helicopter Association, 20050220
---