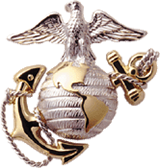 Incident Date 19671215 Ground N/A - Rocket attack - Quang Tri
[GROUND]
Kerr, Charles David 2ndLt Grnd Casualty HMM-163 MAG-36 1967-12-16 (vvm 32E:011)
Armstrong, Walter Lee LCpl Grnd Casualty VMO-6 MAG-36 1967-12-15 (vvm 31E:096)

---
KERR CHARLES DAVID : 095776 : USMCR : 2ndLT : O1 : 7562 (H-46) : 21 : STAMFORD : CT : 19671216 : Hostile, died of wounds, rocket attack : body recovered : Quang Tri : 03 : 19460510 : Cauc : Protestant/married : 32E : 011
ARMSTRONG WALTER LEE : 2151919 : USMC : LCPL : E3 : 6319 : 20 : TUCSON : AZ : 19671215 : Hostile, died, rocket attack : Ground Casualty : body recovered : Quang Tri : 02 : 19470731 : Cauc : single : 31E : 096
---
Personal Narrative
We were hit with rockets during the night at the base at Quang Tri. The hit was primarily aimed at the enlisted hooches and they put at least one rocket at the south door of each hut. Walt (Armie) Armstrong, a very close friend of mine, was on his second or third extension and was hit as he ran from his hootch. He appeared to have been killed instantly.
Submitted by:
SSgt Richard Ault, 20030815
---
Comment on Incident
2ndLt Kerr died of wounds resulting from the rocket attack at Quang Tri on the previous night.
Submitted by:
N/A, 20030815
---
Personal Narrative
I believe I was the last person to talk to Dave before he was critically wounded on 15 December 1967. We were up late talking in his hooch about what we were going to do when we got back into the "world". Most everyone in Dave's hooch had hit the rack and we were talking quietly. I do remember discussing what kind of sports cars were going to get when we got back home.

I left Dave's hooch and walked to my hooch just to the north of Dave's. Everyone in my hooch was in bed. It was a cool night and I got in my cot, zipped up my sleeping bag, started to relax and fall asleep. Just before dozing off I heard the mortars come out of the tube and wondered for a couple of seconds what the sound was, but I didn't have to wait long to find out. I do not believe we had received incoming at the Quang Tri Base before that night so we were not ready for it. It appeared to me that they had targeted the hooch area very well.

As I ran out to the bunker west of our hooch, I observed mortar rounds detonating in the hooch area. One of the first rounds landed on top of the bunker west of Dave's hooch and that caused the shrapnel to spray Dave's hooch wounding him severely. Many of the mortar rounds landed in the relatively soft sand surrounding our hooches and I believe that made those round less effective as they were buried somewhat in the sand before detonating.

After the attack we were medevac'd to the hospital at Dong Ha by our own squadron (HMM-163). I was medevac'd in a 34 flown by 2nd Lt. JC Roberson, who was in my Marcad class (43-65) in Pensacola. Once at Dong Ha we asked about Dave but the doctors did not give us a promising report of his condition. I was moved to Phu Bai that night and then on to the USAF hospital in Cam Rahn Bay where we later learned that Dave did not make it through the night. Dave was fine officer and pilot. I have been to his name on the wall and I remember that night sadly.
Submitted by:
Harry Weeks, I was with Lt Kerr just prior to the mortar attack, 20060612
---
Personal Recollection
I REMEMBER THAT PARTICULAR NIGHT VERY VIVIDLY. AFTER THE MORTAR ATTACK, MYSELF AND ANOTHER CORPSMAN WERE MAKING ROUNDS OF THE AREA TO CHECK IF WE WERE NEEDED AND WE CAME UPON LCpl ARMSTRONG. HE WAS LYING FACE DOWN HALF WAY OUT THE DOOR AND ON THE ENTRANCE STEPS. UPON FURTHER EXAMINATION IT WAS APPARENT HE HAD EXPIRED. I NEVER GOT HIS NAME AS WE WENT ON TO TREAT OTHER INJURED PERSONNEL, BUT I HAVE NEVER FORGOTTEN THAT NIGHT. SEMPER FI.
Submitted by:
joe wernli, SENIOR CORPSMAN, HM1, VMO6 67-68, 20121108
---