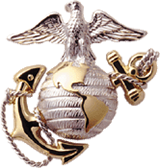 Incident Date 19671228 HMM-165 CH-46A BuNo 151921+ - Killed by small arms in flight
[PASSENGERS]
Robinson, Johnny Lee Cpl. Passenger I/3/3 3rdMarDiv III MAF 1967-12-28 (vvm 32E:089)

---
ROBINSON, JOHNNY LEE : CPL : USMC : 2306520 : 0311 : Batesville : MO : 19470203 : Hostile, Died while airborne, Small Arms fire : Passenger : 19671228 : Quang Tri : Body recovered : Male : Negro : Single/Protestant : 32E : 89
---
AFTER ACTION REPORT - HMM-165 - 28 DEC 1967
MSN #78 III MAF
Flt Ldr: McDyre, D.B.
12/28/1967

YW-12
Crew: McDyre, Davis, VanHooten, Davis

YW-6
Crew: Rogers, Bucceri, Steen, Olsen

YW-3
Crew McDyre, Davis, McMillon, Morchinson

Hits received: 12
Time: 1820 (300 feet/100 kts/enroute)
Took 7.62mm fire from grid square YD1761

Mission details:
Total flight time: 5.7 hours
Sorties: 21
Pax: 34
Cargo: 8700 pounds
ATD 1110 ATR 1210
ATD 1640 ATR 1820
Phu Bai to Cam Lo to A3 to Cam Lo to Dong Ha. RESUPPLY. "Took fire from grid square YD1761." Dong Ha to Phu Bai(RTB). "One PAX was killed from fire received."

Expended 300 rounds of M60.


Submitted by:
Alan H Barbour, Historian, USMC Combat Helicopter Association, 20051215
---
Command Chronology - Sequential List of Significant Events
The Command Chronology for 3rd Battalion, 3rd Marines (TT archive
1201040018.pdf) contains the following statements:

"On 28 December one member of India Company was killed by small
arms fire while flying in a helicopter from C-3 [Cam Lo] to A-3
position." (Summary Section, page 6 of 40)

"On 28 December a helicopter received automatic weapons fire from
grid square YD 1860. One Marine on a 3/3 advance party to A-3 was
killed." (Medical Section, page 13 of 40)

"28 Dec 67. At 1815, a helicopter lifting advance elements of 3/3
from Cam Lo Artillery Base to A-3 received small arms fire from grid
square YD 1860 resulting in 1 USMC KIA. Helicopter returned to Dong
Ha." (S-3 log, page 22 of 40)

The casualty database contains only one man killed in a helo incident on 28 Dec
67. He is confirmed as India 3/3:
ROBINSON, Johnny Lee Cpl, USMC 2306520 0311
A1-B-6 Quang Tri 12/28/1967
CDB: I CO, 3RD BN, 3RD MARINES, 3RD MAR DIV
Notes: 3/3 CmdChron - Poss CH-46A 151921
Submitted by:
Ken Davis, Researcher, The Virtual Wall, 20051214
---