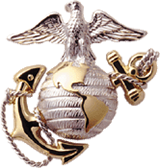 Incident Date 19680205 HMM-364 CH-46D 153986+ - Hostile Fire, Crash
[CREW]
Shelton, James Dallas Sgt Gunner HMM-364 MAG-36 1968-02-05 (vvm 37E:044)
Demko, Leonard Richard Maj Pilot HMM-364 MAG-36 1968-02-05 (vvm 37E:034)
Copeland, Norman Otis Cpl Gunner HMM-364 MAG-36 1968-02-05 (vvm 37E:039)
Conner, Gerald William Cpl Crew Chief HMM-364 MAG-36 1968-02-20 (vvm 40E:039)
Burke, John Joseph Capt Co-Pilot HMM-364 MAG-36 1968-02-05 (vvm 37E:030)

---
SHELTON JAMES DALLAS : 1934094 : USMC : SGT : E5 : 6320 : 25 : WICHITA FALLS : TX : 19680205 : hostile, crash, land : Gunner : body recovered : Thua Thien (Hue) : 06 : 19420604 : Cauc : Protestant/single : 37E : 044
DEMKO LEONARD RICHARD : 079209 : USMC : MAJ : O4 : 7562 (H-46) : 29 : POTTSVILLE : PA : 19680205 : hostile, crash, land : AircraftCommander : body recovered : Thua Thien (Hue) : 08 : 19380715 : Cauc : Roman Catholic/single : 37E : 034
COPELAND NORMAN OTTIS : 2149681 : USMC : CPL : E4 : 6320 : 20 : DE SOTO : MO : 19680205 : hostile, crash, land : Gunner : body recovered : Thua Thien (Hue) : 02 : 19470719 : Cauc : Protestant/married : 37E : 039
CONNER GERALD WILLIAM : 2220397 : USMC : CPL: E4 : 6311 : 20 : COLTS NECK : NJ : 19680220 : hostile, crash, land, died of wounds : CrewChief : body recovered : Thua Thien (Hue): 01: 19470429: Cauc : Roman Catholic/single : 40E: 039
BURKE JOHN JOSEPH : 091577 : USMC : CAPT : O3 : 7562 (H-46) : 24 : NEW HYDE PARK : NY : 19680205 : hostile, crash, land : Copilot : body recovered : Thua Thien (Hue) : 02 : 19430728 : Cauc : Roman Catholic/married : 37E : 030
---
Personal Narrative
I was rescued by a UH-1E from VMO-3. I spent a year in the hospital and was medically retired in April 1968. I currently live in Lake City, PA.
Submitted by:
Jack Sparky Ehrhardt HN, WIA m/gsw burns 26% body surface, 20040427
---
Personal Narrative
I was shot in the right thigh enroute to the mission to pick up 3 critical WIA in Hue. After we were on the return trip the aircraft pitched up inverted and hit ground. I was throw into a burning rice patty. I struggled from the fire and was rescued by VMO-3. I am the only survivor.
Submitted by:
Jack Ehrhardt HN/USN (Ret), WIA aboard YK 13 2-5-68, 20050516
---
Comment on Incident
On Friday, February 5, 1968 the above crew, was conducting a medical evacuation (medevac) in the vicinity of the city of Hue. The aircraft was hit by small arms/automatic weapons rounds not long after picking up a wounded Marine. Since the mission was rather close to the HMM-364 base at Phu Bai, Operations could monitor the radio traffic. MAJ Demko radioed that they had been hit and the hydraulic and control systems were affected. They were still at a low altitude when the aircraft pitched up, rolled inverted and crashed. The wingman landed and some of that crew helped rescue the injured from the crashed CH-46D. Cpl Conner survived the crash, was rescued by the chase aircraft and delivered to a medical facility in the area. Cpl Conner was then transferred to the USAF Hospital, Cam Rahn Bay where he eventually died fifteen days later on February 20, 1968.
Submitted by:
N/A, 20030818
---
Personal Narrative
Prior incident: Major Lenny Demko and Major Dave Webster were on a rescue mission to retrieve some Army pilots that crashed in the mountains west of Da Nang, S. Vietnam. Due to the very adverse conditions, very high altitude, very hot, high humidity, the rescue cable being shorter than the trees were tall, they had to get down very low into the tree tops to rescue the downed crew. During this event, they exceeded the power capabilities of the H-34, started loosing lift, and ended up crashing and burning.

Lenny, Major Webster and the crew chief were burned very badly. Our fellow squadron could not rescue them because of time left in the day. The next day a H-34 was stripped down, and I think Capt. Peters rescued those alive, and Major Webster who did not make it through the night.

This Incident: Major Demko returned to South Vietnam in 1968 in the squadron HMM-364. Lenny once again was called on to rescue his fellow Marines. He was shot down during this medical rescue attempt and was fatally injured, as were his crewmen, Capt. John Burke, Cpl. Gerald Conner, Cpl. Norman Copeland and Sgt. James Shelton.
Submitted by:
Lou McCasland, squadron pilot., 20030818
---
Maj Leonard Richard Demko, HMM-364
Submitted by:
POPASMOKE Admin, 20050207
---
YK-13
http://www.hmm-364.org/sabol-j24.jpg


Submitted by:
POPASMOKE Admin, 20050228
---
Personal Narrative
Jim Shelton had continued a mission for someone else as the night before he flew as the Crew Chief Major Parsons' heroic rescue mission into Hue to rescue some Marines that were wounded. Jim Shelton was on that flight and was due for relief when the call to launch came.

When we got to the site the flames were still "cooking" off the ammo that was on-board the aircraft. Shelton and Copeland were burn badly.

Submitted by:
Dennis Kearney, Recovery Crew, 20060222
---
Capt John Joseph Burke
Submitted by:
POPASMOKE Admin, 20050207
---
Cpl Gerald W. Conner, HMM-364
Submitted by:
POPASMOKE Admin, 20050207
---
Cpl Norman Otis Copeland, HMM-364
Submitted by:
POPASMOKE Admin, 20050207
---
Sgt James Dallas Shelton, HMM-364
Submitted by:
POPASMOKE Admin, 20050207
---
Sgt. Shelton took my place on the medevac standby on Feb. 5th. I had already loaded my gear on the bird when he told me he was going to take my place. My flights for the 5th were resupplying Kae Sanh. On our return after dark, we learned of the crash. It will live with me forever.
Submitted by:
Donald R McLaughlin, 20181206
---
Personal Recollection
EVEN THOUGH I NEVER PERSONALLY MET NORMAN COPELAND WHILE HE WAS ALIVE, I HAVE HEARD HE WAS SHARP MARINE AND A LOTS OF FUN TO BE AROUND. AFTER I WAS DISCHARGED FROM ACTIVE DUTY I WOULD VOLUNTEER TO PLAY TAPS FOR LOCAL SERVICEMEN . I WAS ASKED TO PLAY TAPS
FOR CPL. COPELAND. I MET MEMBERS OF HIS FAMILY AND HIS WIFE, JEANIE. TO THIS DAY WE ARE STILL FRIENDS AND TALK TOGETHER OFTEN .
Submitted by:
Gene Holdinghausen SGT, USMC, 20190209
---
"Mr. Lucky"
Mr. Lucky's enlisted club house was built on the HMM-364 flight line to honor those lost in the crash of YK-13 on 02-05-68.

Inscription:
"Mr. Lucky"
Dedicated to the
Crew of YK-13
Sgt. Shelton
Cpl. Copeland Cpl. Connor
Maj. Demko Capt. Burke
-
Photo by Capt. Sidney R. Gale
http://www.hmm-364.org/gale-sr4.jpg
Submitted by:
POPASMOKE Admin, 20050228
---
Personal Recollection
Jim Shelton was an Eagle Scout and my senior patrol leader when I was a young man in scouting. Two things I remember most about him were that he had all 103 merit badges that scouting offered and that he was the most determined person that I ever knew.
Submitted by:
Darrel Kirkland, fellow scout of Sgt. Jim Shelton, 20090909
---