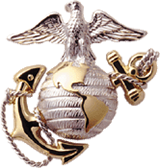 Incident Date 19680222 HMH-463 CH-53A 153283+ / YH-21 - Hostile Fire, Crash
[CREW]
Smith, Cary Carson 1stLT Co-Pilot HMH-463 MAG-16 1968-02-22 (vvm 40E:069)
Riley, James Thomas Capt Pilot HMH-463 MAG-16 1968-02-22 (vvm 40E:068)

---
SMITH CARY CARSON : 095599 : USMCR : 1stLT : O2 : 7564 H-53: 22 : KANSAS CITY : MO : 19680222 : hostile, crash, land : Crew : body recovered : Quang Tri :03 : 19450418 : Cauc : Protestant/single : 40E : 069
RILEY JAMES THOMAS : 095179 : USMC : CAPT : O3 : 7564 H-53: 32 : ZEIGLER : IL : 19680222 : hostile, crash, land : AircraftCommander : body recovered : Quang Tri :06 : 19350623 : Cauc : Roman Catholic/married : 40E : 068 : SILVER STAR 22FEB68
---
HMH-463 Command Chronology - 22 Feb 1968

While flying in support of Operation Scotland, one CH-53A sustained strike damage as a result of enemy fire … marking the first CH-53A combat loss in over one year of combat operations.

Submitted by:
N/A, 20030816
---
Comment on Incident
NVA rocket hit pylon hinge at lift-off during Khe Sanh resupply
Submitted by:
N/A, 20030816
---
Personal Narrative
A few days before his death Rex [Riley] and I were sitting in the sun after a very thorough preflight of the 53. Rex was an Assistant Maintenance Officer, very smart with extreme knowledge of the aircraft. He was just sitting there staring at the bird, waiting for the crew chief to finish his endless tasks. He broke the silence with words to this effect. "You know someday a round's going to take out one of the blades, the whole rotorhead's going out of balance, and the blades are going to slice through the cockpit." He had predicted exactly how he was to meet his terrible fate only a couple of days later.

Additionally, about 8 years ago my son called me from his high school and asked me to come down to the library, he had a photo to show. I, of course, could not tell whether it was Rex, or his co-pilot, the inimitably wonderful Cary Smith, who was being pulled from the wreckage. Of course it stunned me, having no idea such a photo would or could be published, but it is to this day the most dramatic and chilling depiction of modern war so drastically changed by the helicopter.
Submitted by:
Paul Ellis, squadron mate to Capt. Riley, 20030816
---
Personal Narrative
I also have seen the photograph mentioned. It is in Will Fowler's, A Vietnam Story, book. I have been unsuccessfully trying to correspond with Mr. Ellis. I picked Mr. Fowler's book up in a bookstore about 15 years ago. It fell open to the double page photo and I immediately knew that the person being lifted out was Capt. Riley.

In the photo, the right hand pilot (the HAC) is being lifted out. The left seat (co-pilot's) is on the ground, 15 or 20 feet from the wreck. I went cold when I saw the photo, because two weeks before Capt. Riley's death at Khe Sanh, he saved my life and all the rest of the crew at An Hoa when the port engine tripped from a shorted overspeed switch. We had an internal load of nearly 10,000 lbs of 105mm ammo, including an 800 lb pallet of fuses on last, plus six ARVNs.

I could go on and on with this story, but let it be said - I owe my life to the skills and abilities of one Capt. James T. Riley. I really regret that he is not with us anymore.
Submitted by:
Mike Amtower, Sgt. and gunner that flew with Capt. Riley, 20030816
---
Personal Narrative
CC [Smith] is one of those Marines that you will never forget. I find it hard to believe that he ever met anyone who did not like him. I still have him in my prayers. I don't think that any one can sing "Danny Boy" (or whatever the real name of it is) like he could. The last time that I saw him at Marble Mountain, he was singing it at the "watering hole."
Submitted by:
Jerry Crutcher, friend, 20030816
---
Mission comments
sept 2003 khe sanh base --- I found fiberglass part numbers and stamped date years ago --- popasmoke guys went to sikorski for help, found it to be from ch-53a 22 Feb 68 --- shot down at khe sanh base. As Marine I was fighting nva down Route 9 with H/2/9 by camp carroll --- I am still trying to find the appropriate museum to give it to. Chaplain Geof, Semper Fi .
Submitted by:
Geoffrey Steiner , 2003 4th nam trip found serial numbered part., 20170714
---
Megan:
I was a pilot in HMH-463 with your father, Rex. I will be happy to talk to you.
Fred Cain
Submitted by:
Fred Cain, 20191104
---
I am doing research for an issue I have come across lately and going through the internet to remember my friends from 463 and other as well. I have no idea if anyone is still out there looking through the years and might see this, but I see a friend, Fred Cain wrote not too long ago. I hope he remembers me. He was part of the original group I looked up to upon my arrival, as was Pete Starn, Jerry McClees, and the other wonderful pilots who taught me what I needed to know about the 53. I welcome any who see this to contact me and I will tell Megan Riley that her father was the best of an outstanding group of aviators. Of all the pilots I flew with no one motivated me more to learn what was up than him. To me he had an attitude of competence that was unbeatable and I am confident that even at the last possible moment he was fighting to save the crew. He stays with me always that he told me how he was going meet the end with his test pilot´s eye and engineer´s feel for the aircraft. I hope Mike Amtower gets in touch. We probably flew together. I understand how he felt seeing the photo my son called me from high school to come and see. I wrote a novel about the war, Glory´s Child. It is not a history and certainly not auto-biographical or complimentary to US foreign policy. But the writer loved his brothers and ,even though they are fictitious, as is the story, a few pages might give you pause to reflect.
Submitted by:
Paul H Ellis, friend, fellow Marine, and squadron mate of Rex an, 20200128
---
Family Information
I would like to correspond with anyone who has a story to share about my father. I only have these stories to bring my dad to life as he died when I was 3. Please, if anyone can share anything, please contact me.
Submitted by:
Megan Riley Brown, Daughter of Capt. James T, Riley, 20090426
---