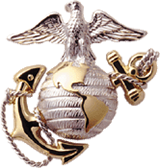 Incident Date 19680321 VMO-2 UH-1E 152429+ - Hostile Fire, Crash
[CREW]
Romero, Ronald James Cpl Crew Chief VMO-2 MAG-16 1968-03-21 (vvm 45E:051)
Lakey, George Leo Capt (PP) Pilot VMO-2 MAG-16 1968-03-21 (vvm 45E:048)

---
ROMERO RONALD JAMES : 2172521 : USMC : CPL : E4 : 6319 : 22 : YOUNGSVILLE : LA : 19680321 : hostile, crash, land : Crew : body recovered : Quang Nam (Da Nang) :02 : 19460206 : Cauc : Roman Catholic/single : 45E : 051
LAKEY GEORGE LEO : 092698 : USMCR : CAPT : posthumous promotion : O2 : 7563 : 24 : SPRINGFIELD : MO : 19680321 : hostile, crash, land : Pilot : body recovered : Quang Nam (Da Nang) :04 : 19430801 : Cauc : Protestant/single : 45E : 048
---
From VMO-2 Squadron Command Chronology
From VMO-2 Squadron Command Chronology:
On March 21st, a single Hostage aircraft while in support of Operation Worth was shot down while lifting from a zone in a hot area. The pilot and crew chief died in the resulting crash. This was a very saddening day for VMO-2. [Two passengers survived]

Submitted by:
N/A, 20030818
---
MAG-16 Command Chronology – 21 Mar 1968

One VMO-2 UH-1E was destroyed by enemy mortar fire at coordinates AT855663. The aircraft had just lifted from the zone when three mortar rounds struck the zone. The pilot [George Lakey] and the crew chief [Ron Romero] died as a result of the crash.

Submitted by:
N/A, 20030818
---
George was flying the Regimental CO and Sgt Maj to visit troops in contact on Charlie Ridge west of Da Nang. Drop off was made in a clearing several hundred meters down ridgeline of where Marines were. Huey was hit by what I suspect was RPG as he was lifting off the ridgeline. I arrived on scene about 5-10 minutes later. Huey was on the side of ridge and burning badly.

Made numerous low passes but nobody could have survived that crash. I thought everyone was dead but during the passes I spotted the Regimental CO and Sgt Maj up on the ridgeline all alone. Eventually picked them up. They had minor injuries from the Huey explosion.
Submitted by:
Duke Lind, VMO-2 UH-1E pilot, first on scene, 20030818
---