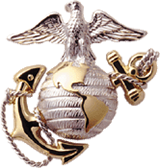 Incident Date 19680324 VMO-6 UH-1E 153761 - Hostile Fire, Crash
[CREW]
Hall, William Gardiner 1stLT Co-Pilot VMO-6 MAG-36 1968-03-24 (vvm 46E:006)

---
HALL WILLIAM GARDINER : 094747 : USMCR : 1stLT : O2 : 7563 : 23 : ROCHESTER : MI : 19680324 : Hostile Crash Land (died of burns) : Crew : body recovered : Quang Tri : 02 : 19440715 : Cauc : Protestant/married : 46E : 006
---
Narrative from a friend
Bill was a friend in college and saw him before he chose to become a Marine Corps pilot. He was born during WWII and grew up in Germany & France where his dad was an Army Officer and later a Christian missionary. Bill in high school spent enjoyable time with Marines & sailors stationed or on liberty in North Africa. He learned to fly in an Aronica Champ at Big Beaver Airport in Troy MI.

His Dad and Mom were in Saigon in 1963 until the fall of 1966 where he started orphanges in Saigon, Hieu-Duc where there was a USMC CAP unit, Danang, Long Xuyen, and by the military training center just NW of Saigon; founded the American-Vietnamese International School and were missionaries.

Missed visiting with Bill when he was with VMO-6 & MAG 36 at Danang. I went to VN July 66 & left Oct 69. Had no idea he was there and wished we could have talked and he could have visited with other friends at Danang.

Hated not being able to stay with him after he crashed & burned until he died.
WOULD LIKE TO HEAR FROM ANYONE WHO KNEW BILL, the crash/fire, and his death.


Submitted by:
C Wayne Briggs, Bill was a friend from college, 20060618
---