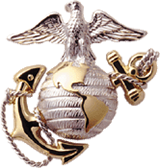 Incident Date 19680326 HMM-363 UH-34D 144654+ / YZ-02 - Crash, Instrument Meterological Conditions, Overwater
[CREW]
Kerr Jr., Ernest Claney LCpl Gunner HMM-363 MAG-36 / SLF "A" 1968-03-26 (vvm 46E:036)
Green, Larry Edward Cpl Crew Chief HMM-363 MAG-36 1968-03-26 (vvm 46E:042)
Fielding, Wayne James HN Corpsman-Crew 3rdMedBn 3rdMarDiv 1968-03-26 (vvm 46E:032)
Cook, William Harold HM3 Corpsman-Crew 3/3 3rdMarDiv 1968-03-26 (vvm 46E:030)
[PASSENGERS]
Mowrey, Glenn William Cpl Medevac H&SCo/FLSG-A/ForceLogCom 1968-03-26 (vvm 46E:039)
Evancho, Richard LCpl Medevac MABS-36 MAG-36 1968-03-26 (vvm 46E:031)
Allgood, Frankie Eugene LtCol Medevac HMM-363 MAG-36 / SLF "A" 1968-03-26 (vvm 46E:026)

---
MOWREY GLENN WILLIAM : 2177279 : USMC : CPL : E4 : 3261 : 21 : CHILLICOTHE : OH : 19680326 : Air Loss Crash Sea : Passenger - medevac: body NOT recovered : Offshore - Military Reg 1 ( I Corps ) : 02 : 19460522 : Cauc : Protestant/single : 46E : 039
KERR ERNEST CLANEY JR : 2203528 : USMC : LCPL : E3 : 6332 : 21 : AKRON : OH : 19680326 : Air Loss Crash Sea : Gunner : body NOT recovered : Offshore, South Vietnam : 02 : 19460721 : Cauc : Protestant/single : 46E : 036
GREEN LARRY EDWARD : 2175487 : USMC : CPL : E4 : 6332 : 21 : MOUNT MORRIS : MI : 19680326 : Air Loss Crash Sea : CrewChief : body NOT recovered : Offshore, South Vietnam : 19470210 : Cauc : Protestant/single : 46E : 042
FIELDING, WAYNE JAMES : 9999186 : USN : HN : E3 : HN : 22 : PITTSBURGH : PA : 19680326 : Air Loss Crash Sea : Passenger – medevac corpsman on duty : body recovered : Offshore - Military Reg 1 (I Corps)(original info was in error) : 19450908: Cauc : Roman Catholic/single : 46E : 032 : body was recovered 22Apr68
EVANCHO RICHARD : 2279395 : USMC : LCPL : E3 : 3531 : 20 : FREELAND : PA : 19680326 : Air Loss Crash Sea : Passenger – medevac : body NOT recovered : Offshore, South Vietnam : 19480318 : Cauc : Roman Catholic/single : 46E : 031
COOK, WILLIAM HAROLD : 3914600 : USN : HM3 : E4 : HM3 : 20 : KENNEWICK : WA : 19680326: Air Loss Crash Sea : Passenger – medevac corpsman on duty : body recovered : Offshore - Military Reg 1 (I Corps)[original info was in error] : 19471029 : Cauc : Protestant/single : 46E : 030 : body was recovered 12Jul68
ALLGOOD FRANKIE EUGENE : 057335 : USMCR : LTCOL : O5 : 7563 : 37 : FORT SCOTT : KS : 19680326 : Air Loss Crash Sea : Passenger - medevac : body NOT recovered : Offshore - Military Reg 3 (III Corps) : 16 : 19300501 : Cauc : Protestant/married : 46E : 026
---
LOSS COORDINATES
LOSS COORDINATES: 161408N 1080740E (AU930130)
Submitted by:
N/A, 20030818
---
Personal Narrative
We [myself and copilot Byron Ruck] were on MEDEVAC duty for that night and as memory serves around 0030 to 0130 the NVA walked rockets across the base from the west to the east with one of the last of the rockets landing in our temporary living quarters area. I cannot attest to the exact specifics of how LtCol. Allgood was wounded, but was told that he was hit while sitting on his bunk putting on his boots and the corner of his tent took a direct hit with shrapnel hitting him in the back of the head.

After some time, maybe an hour or so after the attack, we were called up to fly to the other side of the field to pick up medevacs to take to Da Nang to the Navy Hospital.

We flew over to the west side of the field and landed with everything seeming to be running perfectly and landed under the control tower. Once there, we were loaded up with our medevacs and an additional corpsman. (Now, this is where I have a problem, I distinctly remember a Navy Lt. Com. in dress Khakis with cover and carrying a manila envelope also got on one of the birds. I was almost positive he also got on our bird; could be wrong, but whichever one, he did not get off. Since this was supposed to be an emergency MEDEVAC I was a little puzzled.) I thought I recognized Lt. Col. Allgood and asked Cpl. Green, my crew chief, if it was and he acknowledged that it was and he was really bad off, not likely to make it.

We were given clearance for take off and proceeded. After take off, Air Traffic Control advised that they would guide us on a radar controlled flight plan to Da Nang and to start climbing to a designated altitude (3500ft sticks in my mind for some reason). We were really heavy and were having a little difficulty keeping up with the lead bird. The flight leader turned down the IFR/Radar controlled flight and said that he was going to go VFR.

That morning was not pleasant --- overcast and breezy if not windy (typical monsoon weather with layered clouds). As we started to climb we got no further than about 600 feet and were bouncing off the bottom of the clouds --- as he was leading, he took a TACAN Vector that we normally flew South to Southeast during normal flights toward Da Nang, if we did not follow the highway.

To keep the lead ship in sight we had to fly below him, no more than 50 feet and within 100 yards to his 7 o'clock. You will remember that if you took that particular flight path at that altitude, it would be possible to run into a couple of small knobby hills right at the beach/shoreline that rose several hundred feet a click or two north of Ivan [Hai Van] pass. As I remember what happened, in the chronology of events, the flight leader kept flying into the clouds and we followed but at a certain point he went through some clouds with us close behind.

When we came out the other side he was gone, visually, so I asked Cpl Green if he could see the lead ship --- he said they were pretty busy down in the cabin, but did look and advise he could not see the flight leader. I called the lead bird on the radio and asked them where they had us in relationship to them and they came back and told us that we were at their 7 o'clock (but that was not apparent to us at all). At this time I told Byron to start reading me the radar altimeter and then the barometric altimeter continuously and I increased power and rotor speed to start a climb, trying to concentrate on finding the lead bird visually again. (My intent was to climb and call Flight control to be vectored into Da Nang.)

Byron was reading me 500ft - 500ft....

We were working together trying to be safe, but we had been put into a very bad situation with the weather the way it was.

Then it happened ...... dead silence and dead stop ...... my first thought was that we had run into one of those hills along the shore..... the impact had wrenched me forward with whiplash to my neck, but I did not hit anything in the cockpit....I think Byron's helmet was ripped from his head (at least it seemed to me that it was all but ripped off).... the instrument lights were still on but everything was now zeroed out..... with an eerie quiet.....my first thought after thinking we ran into those hills was that I could not seem to feel legs below my knees or my feet.... I reached down and realized that my hand got very cold when I felt my leg below my knees and realized we had just flown into the South China Sea, even though we believed we were flying along at 500 ft...... (as you know sometimes one side of the instrument panel may not reflect the other pilot's readings, but in this case we both were seeing the same 500 ft readings)

We were in the water and he immediately started to open his window (he was in the left seat)..... When he cracked the window open, the sea water rushed in so hard he could not initially get out ... there was no sign of anything going on below us in the cabin... we were upright but now that eerie silence ... Byron was struggling to get out. I thought of our training on escape from an aircraft at sea and waited until the water had stopped swirling and was still in a nice bubble of water at the top of the cockpit..... when I opened my window I did not have the same problem Byron had getting out.... some of my air bubble did escape but after unhooking the shoulder harness and unplugging my headgear, I took one last breath and climbed/swam out of my side of the cockpit..... once out I tried to sense the direction of the bubbles and started to swim in that direction hoping to reach the surface very shortly.

The problem, though, was that the helicopter had been sinking rapidly since the impact and was now getting deeper and I was being pulled down with it instead of swimming upward..... just as I ran out of air and took a couple of nasty gulps of sea water I was getting desperate to reach the surface..... I reached for the inflation cord for the Mae West and pulled..... it inflated as advertised and started me toward the surface, but when it did it popped the snaps that keeps it tight across your chest along with the straps that went around your waist/back......... when I reached the surface Byron was about 10 or 15 yards from me ...... the wind was blowing pretty good and the white caps crashing over us, we were bobbing up and down like corks..... we yelled out to each other and called out to others to hear, but there were no other answers...... the choppiness of the water kept us apart for a short period but we finally got together ......

Now the next problem began..... with the snaps now undone on my Mae West, I was riding very low in it and my head was barely out of the water ....... I got out my emergency radio and tried to turn it on but it was DEAD...... Byron, I don't think had one with him..... since mine was dead, I dumped it........ I had on one of those heavy chest plates so got rid of it to help keep myself higher in the water, but it seemed to do no good as I just kept sinking with the Mae West riding way up under my armpits..... in the course of time, I dropped my service revolver and shoulder holster, helmet and flight shoes to get rid of as much weight as possible to try and float but to no avail..... I was floating like a rock..... we looked around and now could see a silhouette, the outline of Ivan Pass from the background of flares around Da Nang..... it was pitch black in every other direction...... feeling like I had drunk half the South China Sea and not floating very well, Byron helped me stay afloat and we now started swimming the best we could toward the lights..... we both had our pencil flares and either one or two smoke flares ........ I don't know the time lapse, but after a while we heard a 34 flying high above us and every few seconds it would appear between the clouds, but he was flying above the bottom layer of the clouds ........ we did fire at least 3 or 4 pencil flares towards it but also to no avail.....

As morning's first light finally started to begin the day.... we could now see the shore/beach. It appeared that we were about a mile off shore and over the past couple of hours or more had been swimming parallel to the beach..... the cloud layer had started to rise a little and we knew that the Jolly Greens would be flying north to Quang Tri soon...... just about then we saw the Jolly Green flying north along the shore about half way between it and our position...... we were still at about its 1230 position and Byron wanted to pop our last smoke flare and I told him no, that we needed all the eyes we could have looking our way first...... I waited until we were at his 2 o'clock position and fired the yellow smoke flare and the Jolly Green immediately turned directly toward us and came to lift us out of the water..... the crew chief of the Jolly Green had us sit at separate ends of the cabin and they made a quick circle over the area but there was not even an oil slick visible ...... they flew us to Marble Mountain. They took Byron and I to the Flight Surgeon's to see what shape we were in and I vaguely remember being given a small bottle of brandy (like on the airlines)..... they kept us separated and interviewed us........ (as I said earlier I was told that we had reported the same set of facts)......

I was placed on light duty non-flight status for a couple of weeks because the whiplash was severe enough that I could not turn my head for almost two weeks...

Location of incident: draw a straight line from Phu Bai S/SE to go just north of the small group of hills that I described above extending out into the South China Sea and a line from Da Nang N/NE through the natural harbor opening to intersect with the first line/course and that would have been our planned flight path. Our point of impact would be approximately 1.5 to 2 miles off shore on the course S/SE from Phu Bai before getting to the turning point.
Submitted by:
Brook Stevenson, pilot in command during incident, HMM-363, 20030818
---
Personal Narrative
I remember this night very well. I was a Crew Chief with HMM-363 and I went to the flight line and assisted Cpl Larry Green in installing both cabin windows on the gunners side . This was done due to bad weather, the plan was to taxi over to the Phu Bai Hospital, load the medevacs and close the cabin door so the Commanding Officer of our squadron, LtCol Allgood, and the other EMERGENCY MEDEVACS could be worked on while flying in that God awful weather to Da Nang.

I always suspected that having the cabin windows installed only added to the difficulty of anyone trying to egress that cabin in the early morning darkness on that cold miserable morning.

Larry Green was a wonderful person, full of goodwill and always smiling. Larry was my gunner on a few occasions during some harrowing flights in and out of Hue city and Khe Sanh, TET 68.
He was PROUD to be a Marine and was going to attend college and apply for a commission in the Corps.
Submitted by:
POPASMOKE Admin, Crew Chief with HMM-363, 20030825
---
Personal Narrative
I had flown from Da Nang to Phu Bai that night on an emergency blood resupply to the Army field hospital at Phu Bai.

Tex Crutcher and I took off from Marble Mountain, picked up the blood and headed for Phu Bai. About 10 minutes into the mission Tex lost communications and I took over lead. We were just approaching Hy Van Pass, headed North, and because it was monsoon season and IFR conditions prevailed I elected to go to 6,000' to clear the mountains, knowing how unreliable Tacan and visual markers were. We cleared Hy Van and dead reckoned to Phu Bai. It was zero/zero when we got there and had to contact the Army hospital and advise of our situation of no Nav/Aids to get us to the hospital. I had Tex stay 1,000 ft. above me and I had the radio operator on the ground listen for the R-1820. When he heard it he directed us to a position directly over his position and using our radar altimeter we descended to about 20 ft. AGL then slowed until we could make a comfortable landing. I taxied off and had them talk Tex down the same way. We both landed safely and off loaded our blood. After unloading we taxied to the HMM 363 flight line and shut down because returning in that weather was suicidal and having previously been a Luck Red Lion (re-assigned to HMM 361) I got an empty rack in one of their hooches.

At approx. 0200 I heard incoming rockets and hit the floor and crawled to the bunker. Col. Allgood and Col. Cline (I believe) were in the hooch behind us. I had no sooner gotten into the bunker than a rocket impacted in the street in front of our bunker. Another one impacted behind the bunker and just in front of Col. Allgood's bunker. He apparently stood up before going to the bunker and received shrapnel wounds from the rocket that impacted in front of his hooch.

I was not contacted to see if I wanted to return to Marble Mtn. and the 363 med-evac bird was assigned to fly the wounded back to "C" or "D" med for treatment.

As I understand it about 10 or 15 miles north on Monkey Mountain and about 1 mile off the coast, Brook was flying low level back to Da Nang when he and Brian [Byron] impacted the water. Brook and Brian stayed in my hooch the next night after they were retrieved from the South China Sea. It was a very terrible and tragic loss and it was during a severe monsoon storm. I know because I flew in it the same night, only in a different direction.

I did have extensive contact with Col. Allgood's niece who was told that he may have been captured and was still a prisoner of war because he was still listed as missing in action. I think that I made it clear to her what the real story was and that there was no hope that he was still alive.
Submitted by:
Jack Warner, squadron pilot, HMM-361, 20030818
---
Task Force Omega Files
On April 22 1968 Wayne Fielding's body was recovered and on July 12 1968 William Cook's body was found floating in the South China Sea 1 mile off shore and 3 miles north of DaNang. You can find out more information at www.taskforceomegainc.org. I thought maybe this information would be helpful to other families and friends.

"On 22 April 1968, the nearly complete remains of Wayne Fielding were found and transported to the DaNang Mortuary for examination and identification. There is no record of where HN Fielding's remains were found; however, he was missing only his fingers and mandible – the lower jaw. They were subsequently identified on 27 April through a dental match with his medical records. After embalming, Wayne Fielding was returned to his family on 29 April for burial with full military honors."

"On 12 July 1968, the nearly complete remains of William Cook were found floating in the South China Sea approximately 1 mile off shore and 3 miles north of DaNang.After recovery, the body; which was missing only the hands, feet and mandible, was transported to the DaNang Mortuary where it was positively identified as HM3 Cook on 26 July through dental comparison. After embalming, William Cook was returned to his family on 5 August for burial with full military honors."

Submitted by:
Michael Evancho, brother of LCPL Richard Evancho, 20060924
---
Homecoming II Project 15 June 1990
SOURCE: Compiled by Homecoming II Project 15 June 1990 from one or more of the following: raw data from U.S. Government agency sources, correspondence with POW/MIA families, published sources, interviews. Updated by the P.O.W. NETWORK.

REMARKS: PIL/COP RES - ALL SEARCH FAIL - J

SYNOPSIS: The Sikorsky UH34D Seahorse was a vital aircraft in Vietnam, serving as transport of both personnel and materiel. The Seahorse and its pilots particularly distinguished themselves throughout the spring of 1968 during one of the most crucial and bitterly contested struggles of the Vietnam War – the Tet Offensive.

On March 26, 1968, a UH34D was serving as a medevac helicopter in South Vietnam. The crew consisted of the pilot and co-pilot, as well as CPL Larry E. Green, crew chief; and LCPL Ernest C. Kerr Jr., gunner. They were transported wounded Marines for medical treatment.

LTC Frankie E. Allgood had been wounded in the temple by shrapnel; LCPL Richard Evancho and CPL Glenn W. Mowrey were also injured. These three were being medevaced onboard the UH34D. The helicopter crossed a stretch of the South China Sea during adverse weather conditions. The helicopter crashed into the sea about three miles from its destination, Da Nang, South Vietnam.

Search teams were dispatched at once, and the pilot and co-pilot were rescued. Crew members Kerr and Green were not rescued, nor were the other occupants of the helicopter, including the badly wounded Frankie Allgood. All were presumed drowned and were classified Killed, Body Not Recovered. Because the medevac was apparently not struck by hostile fire, the incident was deemed non-battle related.

Submitted by:
N/A, 20030818
---
Personal Letter
Larry Green was my cousin, although when I was a child in the 50's and 60's he was more like a big brother to me. We lived together in the same house for a time, and when we resided in separate houses. I often visited and stayed over with him. His positive character was a mentoring example for me, and I can not remember ever seeing him do anything that was out of line or unethical. I remember him with great fondness and I have missed him dearly.

I have wondered about the events of his death since 1968, and I and other family members greatly appreciate the level of detail that I was able to discover through your web site. I call up the photo often in my browser (I have it bookmarked) to remember with reverence the cousin/big brother who I greatly respected, who had such a positive impact on the development of my own character, and who I have missed for so long.

Thank you!

We will we never forget them!

Submitted by:
Lynn Shelton, Cousin of Larry Green, El Paso, TX, 20040813
---
Family Information
I just wanted to take a minute to say thank you for the service you provide our families. I was very young when Wayne was killed in action. I have heard pieces of it over the years from my dad and today decided to research it. There is a slight error though, as Wayne is listed as BNR [Body Not Recovered]. His remains were found on 4/22/68. My family is pretty much all gone now and this site enabled me to keep Waynes' memory alive.
My Sincerest Thanks and Gratitude.

Submitted by:
Tedd Williams, Cousin, 20060912
---
Personal Letter
I just read some information you and others had about that tragic day on 3-26-68. I am the brother of LCPL Richard Evancho, USMC. He was onboard the helicopter with LtCol Frank Allgood. The loss coordinates I have are 16 14 08N, 108 07 40E (AU930130).

I read your information you had posted on the Popasmoke website, and want to thank you for the information I gained from there. Up until now we could find out very few details and have been searching for the truth for years. We tried unsuccessfully to find out the pilot and copilots names, after just finding out a few years ago that they were rescued.

We were told from the beginning that no survivors or wreckage were found and they had no idea were it went down. It is very sad to find out now that two corpsmen were also lost that day.

Again I would like to thank you for the information I gained from the Popasmoke web site, we gained more than the last thirty years. My family would greatly appreciate any more information you or your buddies have on this incident.
Submitted by:
Mike, brother of LCPL Richard Evancho USMC, 20030825
---
Personal Recollection
Wayne and I worked together on the Vietnamese civilian ward at 3rd Med. Wayne had great love for Vietnam and and it's people.

During the '68 Tet offensive, Wayne and I made a number of trips into Hue and the surrounding hamlets looking for our Vietnamese friends. We brought food and blankets and passed them out to the refugees streaming out of central part of the city.

Wayne wanted to go to the Vietnamese language school at Monterrey California after his tour.

One of my greatest sadnesses over the war was that I was scheduled to take this medevac flight. Wayne asked to take my place because he had photos to develop in Danang.

Doc Fitz


Submitted by:
Jack Fitzgerald, Friend of Doc Wayne Fielding, 20111026
---
Cpl Larry Edward Green, HMM-363
Submitted by:
POPASMOKE Admin, 20050204
---
LtCol Frankie Eugene Allgood, HMM-363
Submitted by:
POPASMOKE Admin, 20050204
---
General Information
FORWARDED
Date: Fri, 16 Sep 2005 09:50:51 -0700 (PDT)
From: Terri Monnin

In case you don't know about Ernie, he's my Marine. LCpl Ernest Claney Kerr, Jr, born on 21 July, 1946 in Akron, Ohio. Ernie arrived at Da Nang, South Vietnam on 26 March, 1968 - 3 years, 5 months and 30 days before I was born - and was KIA the same day in a helo crash. His name is on the Wall panel 46E-36. His official status is KIA-BNR

I haven't found any family for Ernie, and I don't know if he has any. So, I've decided that I'm his family and I will always keep him alive. Everyday I say his name. I keep a rubbing of his name that Mary Ann made at the Dignity Memorial Wall in Syracuse along with a photo of his name on the Wall on my monitor. And I keep writing letters for him... letters to senators, congressmen, committee, letters to remind our government that we have missing heroes in Southeast Asia who need to be returned home to America, dead or alive, and who must never be forgotten. I won't let him be forgotten. He was serving our country, protecting it, before I was born insuring that I was born into a wonderful and free America. I am grateful to him for that, I honor him, I respect him, I remember him. I owe him at least that much.

I am so looking forward to rubbing his name next week and touching it and feeling his spirit.

I live every day the motto: A man is never dead until he is forgotten. My Ernie lives every day in my heart.

Terri
Submitted by:
James SPY Reilly, USN '66-'70 & Pres - RollingThunder Chapt 9 - OH, 20050919
---
Family Information
I always knew I had a cousin that was in the Vietnam war. I would always hear stories about him. I never knew any details until this week. After doing a motorcycle moving wall escort I decided to look into it and get the details of this hero. Thank you.
Submitted by:
David A Thornton, second cousin, 20090424
---
Personal Request
If anyone has any pictures of Ernie, please contact me. My ex-husband was named after him and would really love to have anything. Thank you very much.
Submitted by:
Bobbi Jo Kerr, cousin, 20100612
---
Personal Request
To Bobbi Jo Kerr and David Thornton regarding pictures of Ernest Kerr:

I sent an e-mail to the e-mail link addresses that were listed at the bottom of the KIA incident for Ernest Kerr. Please let me know if you received my e-mail.


Submitted by:
Martin D. Olson, Served with Frank, Larry, Ernest in Vietnam 67-68 , 20121126
---
Personal Request
I am interested in learning anything about Ernie and his death. Feel free to email me. Thank you. I also have contact with his survivors.
Submitted by:
Bernie Smith, Cousin of L. Cpl Ernest C Kerr Jr., 20140527
---
Family Information
My mother, Ellen Penner, was Frankie's cousin. I knew his mother, Beulah Allgood, and visited her farm when I was in high school. I remember Beulah talking about Frankie buzzing the house with his airplane when he would come into town and needed a ride home from the airport. I am glad that this account of the incident is on the internet for us to know more about his demise. I am sending this to my mother so she knows more about what happened.
Submitted by:
Elaine Anderson, Second Cousin, 20161029
---