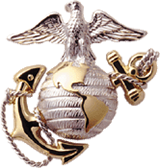 Incident Date 19680411 HMM-163 UH-34D 145804+ [YP-19] - VMO-6 UH-1E 154968+ [WB-12] - Mid-air Collision - near Cam Lo
[CREW]
Riede, Ronald Edgar 1stLT Co-Pilot VMO-6 MAG-36 1968-04-11 (vvm 49E:025)
Nixon, John Arleigh Cpl Gunner HMM-163 MAG-36 1968-04-11 (vvm 49E:024)
McMillan, Bruce Francis Capt Pilot VMO-6 MAG-36 1968-04-11 (vvm 49E:024)
Holden II, John Parker 2ndLt Co-Pilot HMM-163 MAG-36 1968-04-11 (vvm 49E:023)
Graten, Frederick Dunham Cpl Crew Chief HMM-163 MAG-36 1968-04-11 (vvm 49E:022)
Gannon, Eugene Richard Capt Pilot HMM-163 MAG-36 1968-04-11 (vvm 49E:022)
DeMarco, Michael Gregory LCpl Gunner VMO-6 MAG-36 1968-04-11 (vvm 49E:020)
Allen, Paul James Cpl Crew Chief VMO-6 MAG-36 1968-04-11 (vvm 49E:018)
Addice, Frank Paul HN Corpsman-Crew Corpsmen MABS-36/MAG-36 1968-04-11 (vvm 49:018)
[PASSENGERS]
Finley, Charles Richard PFC Passenger M/3/26 3rdMarDiv 1968-04-11 (vvm 49E:021)
Erwin, Richard Eugene PFC Passenger H&SCo/3/26 3rdMarDiv 1968-04-11 (vvm 49E:021)
Davidson, Dennis Robert PFC Passenger A/3rdTankBn 3rdMarDiv 1968-04-11 (vvm 49E:020)
Belcher, Robert Winslow Cpl Passenger H&SCo/3/26 3rdMarDiv 1968-04-11 (vvm 49E:019)

---
RIEDE RONALD EDGAR : 094202 : USMCR : 1stLT : O2 : 7563 : 24 : ST LOUIS : MO : 19680411 : Air Loss Crash Land : Copilot VMO-6 : body recovered : Quang Tri :04 : 19440105 : Cauc : Protestant/single : 49E : 025 : UH-1E 154968
NIXON JOHN ARLEIGH : 2156034 : USMC : CPL : E4 : 6320 : 21 : ARLINGTON : VA : 19680411 : Air Loss Crash Land : Crew : body recovered : Quang Tri :02 : 19460706 : Cauc : Protestant/single : 49E : 024 : UH-34D 145804
MCMILLAN BRUCE FRANCIS : 082238 : USMC : CAPT : O3 : 7563 : 30 : WALNUT CREEK : CA : 19680411 : Air Loss Crash Land : Pilot VMO-6 : body recovered : Quang Tri :12 : 19370815 : Cauc : Roman Catholic/single : 49E : 024 : UH-1E 154968
HOLDEN JOHN PARKER II : 0103484 : USMCR : 2ndLT : O1 : 7561 H-34 : 24 : PHILADELPHIA : PA : 19680411 : Air Loss Crash Land : Copilot : body recovered : Quang Tri : 02 : 19431110 : Cauc : Protestant/married : 49E : 023 : UH-34D 145804
GRATEN FREDERICK DUNHAM : 2153541 : USMC : CPL : E4 : 6332 : 20 : MEDFORD : OR : 19680411 : Air Loss Crash Land : Crew : body recovered : Quang Tri :02 : 19470919 : Cauc : Protestant/married : 49E : 022 : UH-34D 145804
GANNON EUGENE RICHARD : 092047 : USMCR : CAPT : O3 : 7561 H-34 : 24 : NEW YORK : NY : 19680411 : Air Loss Crash Land : AircraftCommander : body recovered : Quang Tri :06 : 19440102 : Cauc : Roman Catholic/married : 49E : 022 : UH-34D 145804
FINLEY CHARLES RICHARD : 2364862 : USMC : PFC : E2 : 0311 : 19 : CAPE GIRARDEAU : MO : 19680411 : Air Loss Crash Land : Passenger : body recovered :Quang Tri :00 : 19481202 : Cauc : Protestant/single : 49E : 021 : UH-34D 145804
ERWIN RICHARD EUGENE : 2335819 : USMC : PFC : E2 : 2531 : 20 : DALLAS : TX : 19680411 : Air Loss Crash Land : Passenger : body recovered : Quang Tri :00 : 19480322 : Cauc : Protestant/single : 49E : 021 : UH-34D 145804
DEMARCO MICHAEL GREGORY : 2241387 : USMC : LCPL : E3 : 6319 : 21 : ALBANY : NY : 19680411 : Air Loss Crash Land : Gunner VMO-6 : body recovered : Quang Tri :02 : 19470304 : Cauc : Roman Catholic/single : 49E : 020 : UH-1E 154968
DAVIDSON DENNIS ROBERT : 1911231 : USMC : PFC : E2 : 1811 : 25 : DAYTON : OH : 19680411 : Air Loss Crash Land : Passenger : body recovered : Quang Tri :06 : 19430302 : Crew : single : 49E : 020 : UH-34D 145804
BELCHER ROBERT WINSLOW : 2182203 : USMC : CPL : E4 : 2847 : 22 : WINTHROP : MA : 19680411 : Air Loss Crash Land : Passenger : body recovered : Quang Tri :02 : 19451111 : Cauc : Protestant/single : 49E : 019 : UH-34D 145804
ALLEN PAUL JAMES : 2163180 : USMC : CPL : E4 : 6319 : 21 : ROCHESTER : MN : 19680411 : Air Loss Crash Land : CrewChief VMO-6 : body recovered : Quang Tri :02 : 19461112 : Cauc : single : 49E : 018 : UH-1E 154968
ADDICE FRANK PAUL : B135050 : USNR : HN : E3 : HN : 19 : WANAQUE : NJ : 19680411 : Air Loss Crash Land : Crew – Corpsman : body recovered : Quang Tri : 01 : 19480913 : Cauc : RomanCatholic/single : 49E : 018 : UH-34D 145804
---
VMO-6 Squadron Command Chronology - April 1968
11 April 1968. While returning from Khe Sanh after launching to cover an emergency medevac mission by Highboy 6-1, Seaworthy 4-5 and Highboy 6-1 collided in mid-air. The UH-34 was torn apart and the UH-1E was consumed by fire. A total of 12 people were killed, including the four crewmembers of Seaworthy 4-5.
Submitted by:
Alan H Barbour, Historian, USMC/Vietnam Helicopter Association, 20040401
---
VMO-6 After Mission Report - 11 April 1968
Operation PEGASUS - Mission #53A in support of III MAF - 2 UH-1E's (WB-12 and WB-6) assigned medevac chase - Crew of second a/c [not involved in midair] was ALEXANDER (pilot), TENNES (copilot), HOLDERNESS (crew chief) and PATTO (gunner) - - midair occured at SE corner of Cam Lo Settlement - report signed by H. Tennes (copilot of wing aircraft)

NOTE: Crash site was YD1458 [from Recovery Mission 54A of 11 April 1968]
Submitted by:
Alan H Barbour, Historian, USMC/Vietnam Helicopter Association, 20040401
---
Personal Recollection
Years ago I discovered a personal narrative under the KIA incidents regarding Frank
Addice that was without merit. Basically this narrative stated Frank Addice "did not
wish to fly" and had someone else take his duty, but after the other person was ready to
go, Frank changed his mind because he lacked only one mission for his first air medal.
I contacted Popasmoke requesting this be removed because there was no truth in it
and was told there were other disagreements regarding other incidents and to post my
opposing view.
Years after that I purchased the book LUMINOUS BASE by Bruce Williams-Burden and
discovered partial portions of both versions printed in the book. I would like to quote the
first paragraph of the page on Frank Addice: "Corpsman Addice was one mission short
of getting his first Air Medal. Because of this, he decided to fly another mission rather
than have someone else fly his shift. His backup, HM1 Joe Wernli had agreed to fly for
him, but Frank badly wanted his medal".
Upon reading this I contacted Bruce Williams-Burden via e-mail and informed him of
discrepancies and he e-mailed me back and thanked me for buying his book and
requested I post a review on Amazon.
We had a 12 hour day and a 12 hour night medevac corpsman and a 24 hour standby medevac corpsman. During that time, the 24 hour standby medevac flew most of the Khe Sanh missions with overlap of course. We did not have a designated "backup" to the standby like mentioned in the book. I was eager to read this book but very disappointed in the poor research especially by a former medevac corpsman. He also quoted me by name in his book but didn't bother to pick up the phone and contact me before writing an entirely bogus tale on a man not around to defend himself. He had my name misspelled by one letter in his book but certainly recognizable in the database.
Two major truths I want to present

First - Three of us (Frank Addice, Dan Miller and me) who came in-country and started flying together were presented our first air medal in a small ceremony behind sickbay by the Chief Medical Officer. I earned my first air medal for 17-31 March 1968 and my second 31 March -13 April 1968 (two days after Frank's death). For what it's worth Frank would have been pretty much identical. There's no way he was "one mission short" of his first award and I was 5 missions short of my second. [Frank Addice had already earned his first Air Medal and was working on his second].
Second - I was the 24 hour standby medevac corpsman going off duty April 11, 1968 at 0700. I took the call at 0625 and started getting ready but the chief wanted the oncoming standby corpsman to go so I went next door and woke up Frank. I was in his hooch for 2-3 minutes and was there when Frank left with all his gear.

Source:
Personal Correspondence, letter dated 12 Feb 2015, from HM3 Lawrence Donald Sherer, USN
Submitted by:
Larry Sherer, Squadron mate, Hospital Corpsman, MABS-36, 20150411
---
Personal Narrative
This was a midair collision involving a 34 medevac bird and one of two VMO-6 Huey gunship escorts. The two Hueys and crews had been on "night standby."

After a quiet night, they launched about sunrise to escort a medevac chopper that was called to pick up some wounded grunts in the hills up around Khe Sanh. They were on their way to Delta Med at Dong Ha when they collided, crashed and burned near the abandoned refugee camp at Cam Lo.

As Mike Holderness, who was flying gunner in the other VMO-6 huey, described it, the gunships were flying above and behind the 34, as usual. The 34 and lead Huey then just "kind of kissed" and both went down.

I especially remember the details of this incident because I came close to being part of it. I was flying as a gunner on April 10. When we returned "home" to Quang Tri around 8 p.m., I saw Paul Allen on the flight line, preflighting his bird for night standby. He was perturbed because he couldn't find Mike DeMarco, who was slotted to fly gunner. I said I'd be his gunner, so I put my gun and gear in his plane. Then we borrowed the squadron jeep and drove to the mess hall for late chow. As we were eating, DeMarco showed up and apologized for being late. He'd been taking a nap and overslept. We drove back to the flight line. I took my stuff out of PJ's plane and said goodnight. They were dead the next morning.
Submitted by:
Lou Sessinger, Paul Allen's hootchmate in VMO-6, 20030818
---
Personal Narrative
As I remember that evening at Quang Tri back in 68 I was assigned to night medevac and Fred was assigned to Khe Sanh night medevac. Fred was going home in a couple of days and he only lacked 2 missions to be able to display 4 silver stars on his Air Medal ribron. This was something important to him. The action at Khe Sanh had slowed and it didn't look good for him getting those last 2 missions on his last day of flying. He asked to change birds with me and explained why; I said sure.

As expected with the change I didn't go out that night and I got a good nights sleep in the ready bunker. The next morning I went to chow where I saw Crewchiefs Johnsom, Morton and Parnnel. They looked at me as if they where looking at a ghost. That's when I found out what happened the previous night. This was the first of 3 times I should have died but something always changed at the last minute. I turned 60 a few days ago. It has been almost 40 years since that night and I have oftened wondered why I was spared not once but 3 times.

Sgt. David L. Sharpe 2179578 HMM-163 Crewchief YP-19
Submitted by:
Dave Sharpe, Changed places with Fred Graten, 20071013
---
PFC Charles Richard Finley
http://www.popasmoke.com/visions/image.php?source=3443


Submitted by:
POPASMOKE Admin, 20050206
---
2ndLt John Parker Holden II
Submitted by:
POPASMOKE Admin, 20050207
---
Personal Recollection
I was a Corpsman at Delta med when this mishap occurred. Just this week there was an article in the Rochester, MN post Bulletin about Cpl Allen. I had recently given a talk about my tour in Vietnam at our Veterans Round Table here in Rochester. I spoke with Cpl Allens family about the incident. Since I was senior Corpsman in triage at the time, I am sure that I helped to off load the KIAs. I didnt really make the connection when I talked to the family.
Submitted by:
Clarence Day, 20190208
---