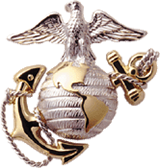 Incident Date 19680420 HML-167 UH-1E 152436+ - Hostile Fire, Crash
[CREW]
Zutterman Jr., Joseph A Sgt Gunner VMO-2 MAG-16 1968-04-20 (vvm 51E:009)
Walker, William John Maj Co-Pilot H&MS-16 MAG-16/1stMAW /3rdMAF 1968-04-20 (vvm 51E:014)
Parsons Jr., Warren Cecil Cpl Crew Chief HML-167 MAG-16 1968-04-20 (vvm 51E:012)
Cestare, Joseph Angelo 1stLT Pilot VMO-2 MAG-16 1968-04-20 (vvm 51E:005)

---
ZUTTERMAN JOSEPH A JR : 2067649 : USMC : SGT : E5 : 5711 : 23 : MARYSVILLE : KS : 19680420 : hostile, crash, land : Crew : body NOT recovered : Quang Nam (Da Nang) :02 : 19441003 : Cauc : Roman Catholic/single : 51E : 009
WALKER WILLIAM JOHN : 073919 : USMC : MAJ : O4 : 7564 H-53: 33 : RIVERSIDE : CA : 19680420 : hostile, crash, land : Copilot [1stMAW Safety Officer] : body NOT recovered* : Quang Nam (12 m. SSW of Da Nang) :12 : 19341121 : Cauc : Protestant/married : 51E : 014 : *post crash fire
PARSONS WARREN CECIL JR : 2200296 : USMC : CPL : E4 : 6319 : 21 : CRYSTAL CITY : MO : 19680420 : hostile, crash, land : Crew : body recovered : Quang Nam (Da Nang) :02 : 19460609 : Cauc : Roman Catholic/single : 51E : 012

CESTARE JOSEPH ANGELO : 095688 : USMCR : 1stLT : O2 : 7563 : 25 : NEW YORK : NY : 19680420 : hostile, crash, land : Pilot : body NOT recovered* : Quang Nam (Da Nang) : 02 : 19421104 : Cauc : Roman Catholic/single : 51E : 005 : *post crash fire
---
From VMO-2/MAG-16/1stMAW Squadron Command Chronology
From VMO-2/MAG-16/1stMAW Squadron Command Chronology:
On 20 April, two VMO-2 gunships and one HML-167 gunship launched a search and destroy mission in the Operation Foster area. During a gun run, the HML-167 aircraft crashed, killing all aboard. The VMO-2 gunships provided cover in the crash area, and other gunships were launched to provide suppressive fire in the area.

Submitted by:
N/A, 20030818
---
MAG-16 Message to SECNAV RE: MAJ W. J. WALKER
200830H APR68, 12 MILES SSW DANANG, QUANG NAM PROVINCE, RVN, COPILOT OF UH-IE ON SEARCH AND DESTROY MISSION. AIRCRAFT INITIATED ROCKET RUN: ASSUMED THAT AIRCRAFT HIT BY HOSTILE FIRE, CRASHED AND BURNED WITH SECONDARY EXPLOSIONS. CAUSE OF DEATH UNKNOWN. REMAINS UNRECOVERABLE. CONSUMED BY FIRE AND SECONDARY EXPLOSIONS.
Submitted by:
Alan H Barbour, Historian, USMC Combat Helicopter Association, 20090909
---
Personal Narrative
On 680420 I launched as the co-pilot in a VMO-2 gunship as part of a flight of three. The flight leader was Lt. Col. M. Robbins. Dash-2, was manned by Joe Cestare and Major Bill Walker. Major Bob Finn, at that time the Squadron XO, and I were Dash-3.

I had known Joe for only a few days, but long enough to comprehend what a great and beloved guy he was to everyone. Bill Walker was a former acquaintance, as he was a flight instructor at Saufley field when I was sweating getting past my first "safe for solo". Bill was irrevently, but affectionately, known as "Lurch" in honor of his somewhat haggard, tall, and lean apperance. To the best of my memory, this was to be his last flight before going home.

We navigated to the old "Arizona" area on a "so-called" free-fire mission. Dash-one called "in hot" and started a rocket run. As the CO pulled off target Bob Finn and I stared in disbelief and horror as Dash-2 shed its clam shell cowling, almost immediately lost all rotor RPM, and nosed down in a tight right hand spiral to a gastly impact. We followed them down as fast as we could and flew over the crater at 10 ft or so. We knew instantly that no one survived the impact.

We climbed back to altitude and began to discuss what to do next while the CO called in every fixed-wing the DASC could muster. I quickly realized that it was not the role of the CO or XO to do the recovery of the remains. That left only me. The CO/XO quickly concurred. Bob Finn then dropped me off at Hill 65, put his crew chief into the left seat and returned to the war. I grabbed a handy M-1, some ammo, and crawled into an H-46 with a Grunt Lieutenant and a squad of Marines. We then flew to the impact site.

As others have noted, one body was recovered essentially intact. That is correct. Also, the story about the one boot with a foot in it is accurate. In addition, we did bring back some other remains and personal effects.

This is as far as I care to go in relating the gruesome details of that unforgettable day. I will, however, share my personal opinions and additional memory of what happened with any of my Squadron brothers who care to contact me on an individual basis.

On that day I had a 35mm camera with me and did take a full 2 rolls of photos in hope that they might help determine what happened to cause Dash-2 to go down. After that day I locked the film in the S-3 safe where it remained until the end of my tour. Before leaving Nam I burned them as I felt that these were photos that did not need to be developed and that doing so would serve no useful purpose.

It is sufficient to say that we all lost four of our very own and our country's very best on April 20, 1668. It was my sad duty and fate to be there.

Submitted by:
H. T. Nance, VMO-2, 1968/69, 20050501
---
Personal Narrative
Back in 67/68, I was working in the S-3 shop along with Cpl. Zutterman and Gunny Stoel. Between the three of us, we flew about every other day. I certainly remember the day the flight with Major Walker, Lt. Cestare, Cpl. Parsons and Zutterman went down. I knew Cestare, kept his flight book and of course Zutterman.

I seem to recall the next day they brought back some of the remains of the crash and had it dropped not far from the S-3 hooch. I went over too it and saw an old scuffed up boot lying in the pile. For some reason, I always felt it was Zutterman's boot; he was always a little scruffy himself. I must have been living in a fog all these years because I just read his body was never found, neither was Cestare and Parsons, but Major Walker was. How did the grunts find one but not the others?
Submitted by:
Bruce Hoffman, VMO-2, 20030818
---
Comment on Incident
Other sources including POW Net say that no bodies were ever recovered, although The Wall source says Bill Walker's body was recovered. I tend to believe that no body was positively identified as recovered from that wreckage, although they knew who was flying the mission from other circumstantial evidence. I suspect that most were incinerated beyond identification capabilities and recovery of those additional remains was basically away from the incinerated area.

Various members of the Group/Wing Staff came to the VMO squadrons for proficiency flight time in the UH-1E. Maj Bill Walker, who was an H-53 pilot by MOS, was doing this as the copilot on this day with HML-167. Many of the crews were integrated from different squadrons, as HML-167 was newly commissioned as a Marine Light Helicopter (huey) squadron on 15 March 1968, obtaining many of its crew members and aircraft from VMO-2.
Submitted by:
Alan H Barbour, Historian, USMC/VHA, 20030818
---
Personal Narrative
I am looking for family member of Joseph Cestare. Have personal articles I would like to return to family.
Submitted by:
Dorinda Bain, Friend of Pilot, 20031018
---