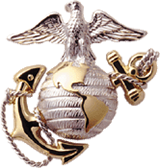 Incident Date 19680425 HMM-163 UH-34D 147150+ - Collision during night medevac with ground equipment
[CREW]
Root, Edward Charles Cpl Gunner HMM-163 MAG-16 1968-04-25 (vvm 52E:010)
[PASSENGERS]
Warren, Michael Jay 1stLT Passenger C/1/5 1stMarDiv 1968-04-25 (vvm 52E:012)

---
WARREN MICHAEL JAY : 0102371 : USMCR : 1stLT : O2 : 0301 : 24 : MOLINE : IL : 19680425 : Air Loss due to Direct Enemy Action, Crash Land : Passenger : body recovered : Quang Tri :01 : 19440225 : Cauc : Protestant/single : 52E : 012 : ROCK ISLAND NATIONAL CEMETERY

ROOT EDWARD CHARLES : 2177586 : USMC : CPL : E4 : 6332 : 20 : BERRYTON : KS : 19680425 : Air Loss due to Direct Enemy action, Crash Land : Gunner : body recovered : Quang Tri :02 : 19470730 : Cauc : Protestant/single : 52E : 010
---
Virtual Wall Info
0234H YD 340699 (Cua Viet, RVN) 19680425. HMM-163 UH-34D BuNo 147150
CREW:
(P) 1LT Christopher Sharkey WIA
(CP) 1LT Ralph C Aye, Jr WIA
(CC) PFC Charles E. Johnson WIA
(G) Cpl Edward C Root KIA

PASS:
(PX) 1LT Michael J Warren KIA (Listed as USMCR, 2nd Bn, 26th Marines)

0234H. YD 340699 (Cua Viet, RVN). Tail rotor struck forklift while landing in medevac zone. A/C went out of control and crashed, pilots exited normally. A/C caught fire upon impact. Incident considered direct enemy action due to use of landing zone necessitated to deteriorating condition of emergency medevac.
Submitted by:
Bruce Swander, Researcher, The Virtual Wall, 20061224
---
Personal Interview - 1LT Chris SHARKEY, Pilot
Picked up passenger 1LT Warren MICHAEL at Quang Tri. Crash was at night during Medevac Mission at the Loading Docks of the USN Support Activity (YD 342-698) at the mouth of the Cua Viet River approx 15 miles N of Quang Tri.

Helicopter collided with a piece of ground equipment at night (unlighted) - ground equipment type unknown but thought to be forklift or ground crane. Door Gunner (CPL Ed ROOT) and passenger 1LT Warren MICHAEL were KIA. Pilots 1LT Christopher SHARKEY, 1LT Ralph AYE and Crew Chief PFC Charles JOHNSON escaped with injuries. UH-34D destroyed by fire.

Chris Sharkey, pilot of HMM-163 UH-34D confirmed, from Logbook, a/c BuNo as 147150.
Submitted by:
Alan H Barbour, Historian, USMC Combat Helicopter Assoc, 20070310
---