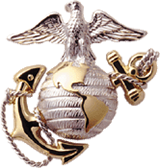 Incident Date 19680512 HMH-463 Ground N/A - Hostile Fire - Ground Casualty
[GROUND]
Ruvolis, Edward Joseph Cpl Grnd Casualty HMH-463 MAG-16 1968-05-12 (vvm 59E:012)

---
RUVOLIS EDWARD JOSEPH : : USMCR : CPL : E4 : 6242 : 23 : WASHINGTON : NJ : 19680512 : Hostile - died, ground casualty, rocket attack : body recovered : Quang Nam : 19440717 : Cauc : married : 59E : 012
---
Personal Narrative
I was on the flight line on the night of May 12. As always, some of us were on the flight line accomplishing various tasks. I suspect I was just taking pictures. But, when the alarm went off, we all took off running for the bunker that was next to the ready room and hangar. I remember Ed Ruvolis was running ahead of me. I tripped over the Marsden matting and fell on my face. As I hit the ground, the rocket hit and blew. Ruvolis, who was running ahead of me, took the hit and was killed. If I had not fallen down, I might be listed here with him. I did not know Ed Ruvolis except as a crew member on our CH-53s.
Submitted by:
W. S. Lawrence, running behind Ruvolis when the rocket hit, 20030818
---
Personal Narrative
Edward Joseph Ruvolis was a Corporal in HMH-463. He was working on the flight line as a 6242 (electrician). Originally from West Virginia, he was proud of his "hillbilly" heritage. He was a good man and a good Marine. He was my friend.
Submitted by:
Edward Paul Steuber, HMH-463, 20030818
---
Cpl Edward Joseph Ruvolis
Submitted by:
POPASMOKE Admin, 20050207
---