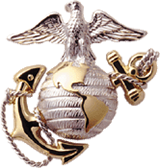 Incident Date 19680526 HMM-364 Ground N/A - Hostile Fire - Ground Casualty
[GROUND]
Johnson, James Edward Cpl Grnd Casualty HMM-364 MAG-36 1968-05-26 (vvm 66W:008)
Grier, Ronald Eugene Cpl Grnd Casualty HMM-364 MAG-36 1968-05-26 (vvm 66W:007)
Deese, Jack Dempsey SSgt Grnd Casualty HMM-364 MAG-36 1968-05-26 (vvm 66W:005)

---
JOHNSON JAMES EDWARD: 2297408 :USMC : CPL: E4: 6320: 20: SAN DIEGO: CA: 19680526 : hostile, died, rocket attack : : Ground Casualty : body recovered : Thua Thien : 01: 19471225: Cauc : Protestant/married : 66W: 008
GRIER RONALD EUGENE: 2217591 : USMC : CPL: E4: 6212: 21: VAN ETTEN: NY: 19680526: hostile, died, rocket attack (Hue Phu Bai) : Ground Casualty : body recovered : Thua Thien : 19460924: Negro : Protestant/single : 66W : 007
DEESE JACK DEMPSEY : 583358 : USMC : SSGT: E6: 6243: 37: COLUMBUS: GA: 19680526: hostile, died, rocket attack : Ground Casualty : body recovered : Thua Thien : 16: 19300617: Cauc : Protestant/single :66W: 005
---
From MAG-36 Command Chronology
"Between 0230 and 0250 on 26 May 1968, the MAG-36 complex received approximately fifty-two (52) rounds of 82MM mortar. MAG-36 causalities were three (3) KIA and thirty-one (31) WIA. Thirty-two (32) helicopters were damaged. Direct hits on one (1) SATS hanger and one (1) Butler building resulted in damage to aircraft and other material located therein. The Airborne General Illumination System (AGIL), under evaluation by MAG-36, received extensive shrapnel damage, however, it has been repaired."

DEESE, JACK DEMPSEY, SSGT USMCR, 583358/6243, CASUALTY DATE: SUNDAY, MAY 26, 1968, REASON: MORTARS IN SQUADRON AREA (RUNNING TO BUNKER)

GRIER, RONALD EUGENE, CPL USMCR, 2217591/6212, CASUALTY DATE: SUNDAY, MAY 26, 1968, REASON: MORTARS IN SQUADRON AREA (RUNNING TO BUNKER)

JOHNSON, JAMES EDWARD, CPL USMCR, 2297408/6320, CASUALTY DATE: SUNDAY, MAY 26, 1968, REASON: MORTARS IN SQUADRON AREA (RUNNING TO BUNKER)

Submitted by:
John Lane, researcher, 20030818
---
Comment on Incident
Members of the night crew were working out the gripes on the aircraft for the next day's missions. Around midnight the work was about complete and most were preparing to return to the barracks when several rocket rounds were launched into the area.
Submitted by:
N/A, 20030818
---
Personal Recollection
I was assigned to Guard Duty at this time; was out at the perimeter bunker when this happened.
We saw where the mortars were leaving the tubes, but couldn't return fire, as there might be friendlies in that area.

I often wonder if we could have saved these guys if we had been able to open fire at the tubes.
Two of these guys were part of my shop; the majority of the shop was wounded. Two of the guys of that crew were unharmed, myself and another who was in the outhouse.

Submitted by:
Cpl Benjamin F Holbert, Avionics Shop NCOIC-Temp, 20100213
---
Cpl Ronald Eugene Grier
Submitted by:
POPASMOKE Admin, 20050219
---