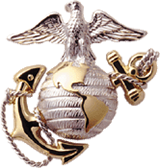 Incident Date 19680703 HMM-163 Ground N/A - Ground Incident MMAF
[GROUND]
Bustos, Gregorio C Cpl Grnd Casualty HMM-163 MAG-16 1968-07-03 (vvm 54W:040)
Winterton, Larry Dean LCpl Grnd Casualty HMM-163 MAG-16 1968-07-17 (vvm 51W:001)
Smith, Craig Lewis Cpl Grnd Casualty HMM-163 MAG-16 1968-07-03 (vvm 53W:004)
Haymes, Richard Scott Cpl Grnd Casualty HMM-163 MAG-16 1968-07-24 (vvm 51W:049)

---
BUSTOS GREGORIO C : 2152480 : USMCR : CPL : E4 : 6332 : 22 : WARREN : IN : 19680703 : Hostile, died, rocket attack : GroundCasualty : body recovered : Quang Nam (MMAF) : 02 : 19450731 : Cauc : Roman Catholic/married : 54W : 040
WINTERTON LARRY DEAN : 2144503 : USMC : LCPL : E3 : 6332 : 21 : SIOUX FALLS : SD : 19680717 : Hostile, died of wounds, rocket attack of 7/3/68 : Ground Casualty : body recovered : Quang Nam (MMAF) : 02 : 19470603 : Cauc : Protestant/single : 51W : 001
SMITH CRAIG LEWIS : 2163320 : USMC : CPL : E4 : 6332 : 20 : CEDAR RAPIDS : IA : 19680703 : Hostile, died, rocket attack : Ground Casualty : body recovered : Quang Nam (MMAF) : 02 : 19470807 : Cauc : Protestant/single : 53W : 004
HAYMES RICHARD SCOTT : 2149588 : USMC : CPL : E4 : 6332 : 20 : WARRENTON : MO : 19680724 : Hostile, died of wounds, rocket attack of 7/3/68 : Ground Casualty : body recovered : Quang Nam (MMAF) : 03 : 19480706 : Cauc : Protestant/single : 51W : 049
---
HMM-163 Command Chronology - July 1968

Also injured in the attack on MMAF were Cpl C. L. Smith (died later), Cpl G. C. Bustos and LCpl L. D. Winterton (died later).

Submitted by:
N/A, 20030821
---
MAG-16 Command Chronology - July 1968
HOSTILE 3 July 1968. Marble Mountain Air Facility, Quang Nam, RVN. Four Marines came out of a bunker as rocket landed nearby. Corporals BUSTOS and SMITH were killed instantly. Corporal HAYMES and LCpl WINTERTON were medevaced and died while in hospital.
Submitted by:
N/A, 20030831
---
Personal Narrative
Killed on ground during rocket attack at Marble Mountain Air Facility east of Da Nang.
Submitted by:
Bill Pratt, buddy from helicopter school, 20030821
---
Personal Narrative
I was wounded by the same rocket that killed these four Marines. I had been in country since December 1967 with HMM-265 and did not personally know any of these Marine KIAs.

At the time of the attack, there were several of us in a hootch near the Enlisted Men's club across the main street from the HMM-163 squadron area watching 'Mission Impossible' on Armed Forces TV.

I remember that in the TV show there was a safe being blown up and at the exact same time that they blew the safe on TV, the first 122MM rocket hit nearby. At first, those of us watching actually thought that the explosion was on the TV and didn't move. Then the second rocket hit and we all realized that there was actual incoming. As I ran out the door of the hootch towards the closest bunker another rocket hit across the street directly in front of the hootch when the four Marines were exiting towards their bunker.

The concussion knocked me backwards and I was hit by shrapnel in the head and legs. I looked up and saw the four 163 Marines laying near their bunker across the street from where I was laying. At the time, I didn't realize that I was wounded and got up to render first aid to the first wounded man that I reached. He was still alive but unconscious. Almost immediately, other Marines joined in rendering what first aid could be given.

After an unknown amount of time, several corpsmen arrived and I was taken, with the other wounded, to the base sickbay for treatment and remained there for the night. I was released back to duty in the morning with only minor wounds that required no further hospitalization.
Submitted by:
Fred Pfeiffer, wounded by same rocket, 20040929
---
Personal Narrative
I grew up with Craig in Evansdale, Iowa, and we were close until he moved to Cedar Rapids. I was with HMM-164 at MMAF at the time he was killed. I had gone to his hootch the night before to say goodbye as he was leaving for home about July 5th - his tour was up! I was going on special leave a few days after that and we were going to get together back home.

Our area was farther south from 163's. We heard the rockets going off and assumed they were hitting the flight line area as that was the usual target on these rare occassions. I was near his area the following morning and saw a corner of his hootch was completely blown out - that corner was his area. I asked a guy there if Craig was OK and it was only then I found out what had happened. I had taken a few pictures of him the night before and gave them and some other personal items to his grandparents when I got home later that month. Sure doesn't seem that long ago.
Submitted by:
Lowell Azbill, Friend of Craig Smith, 20050507
---
Personal Recollection
I landed in DaNang June 27th, 1968 and spent three nights at 3rd Marine Div. Headquarters at Camp Horne. On or about July 1, some twenty of us newbees moved to 5th Comm Bn, 3rd Marines. Our base camp was at the end of the runway at Mag 16. We slept in pup tents in 12" of sand; no permanent hooches were available. I remember July 3rd like it was yesterday. We had a few beers at the NCO Club, then went to bed early. The rocket attack on Mag 16 was my first introduction to 122mm rockets and how their projectory was totally uncontrolled. Several rockets over shot the runway and hit our base.

I didn't know until today 5/26/09 that Marines were killed during the attack. That saddens me even 40 years later. God be with them and their families. No one at our compound was injured (as far as I know).
Submitted by:
Mike Lynch, Located next door during attack, 20090526
---
Personal Narrative
I MET BUSTOS AT EM CLUB...WE WOULD SIT AND TALK ABOUT HOME AND FAMILY. AS I REMEMBER THE NIGHT OF THE ROCKET/MOTAR ATTACK...I RAN INTO THE NEAREST BUNKER. A MORTAR OR ROCKET HIT CLOSE TO ME ... CAUSING ME A CONCUSSION. AFTER THE ATTACK, 30 OR SO MINUTES ..I REMEMBER I WENT TO SICKBAY TO HAVE SOMEONE CHECK ME OUT. MY HEARING WAS SOMEWHAT NUMB AND I HAD RINGING IN MY EARS. THERE WERE SOME WIA AT SICKBAY. WHEN I ASKED THE CORPSMAN FOR THE NAMES OF THE WIA, HE MENTIONED SEVERAL NAMES INCLUDING CPL BUSTOS. SOME DAYS LATER I HEARD BUSTOS DID NOT MAKE IT. I REMEMBER HE TALKED A LOT
ABOUT HIS FAMILY.

Submitted by:
L/CPL R. SAN MIGUEL, FRIEND, 20050418
---