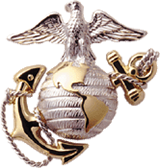 Incident Date 19680703-1 HMM-164 CH-46A 150937+ - Hostile Fire, Crash
[CREW]
Littler III, James L M Capt Pilot HMM-164 MAG-16 1968-07-03 (vvm 53W:003)
Little, Randall Blake Cpl Crew Chief HMM-164 MAG-16 1968-07-03 (vvm 53W:002)
Daley, Raymond Coyle 1stLT Co-Pilot HMM-164 MAG-16 1968-07-03 (vvm 54W:041)
Bilenski, John Charles SSgt Gunner HMM-164 MAG-16 1968-07-03 (vvm 54W:040)
[PASSENGERS]
Vance, Sherman Dale Cpl Passenger B/1stReconBn 1stMarDiv 1968-07-03 (vvm 53W:006)
Tisdall, Gary Dean Cpl Passenger B/1stReconBn 1stMarDiv 1968-07-03 (vvm 53W:006)
Simmons III, Fay Clyde LCpl Passenger B/1stReconBn 1stMarDiv 1968-07-03 (vvm 53W:005)
Scheckler, Paul LCpl Passenger B/1stReconBn 1stMarDiv 1968-07-03 (vvm 53W:004)
Moon, William Charles LCpl Passenger B/1stReconBn 1stMarDiv 1968-07-03 (vvm 53W:003)
Jones, Joseph John Sgt Passenger B/1stReconBn 1stMarDiv 1968-07-03 (vvm 53W:002)
Johnson Jr., William D Cpl Passenger B/1stReconBn 1stMarDiv 1968-07-03 (vvm 53W:001)
House, Alton PFC Passenger B/1stReconBn 1stMarDiv 1968-07-03 (vvm 53W:006)
Dalhouse, John Dudley Capt Passenger B/1stReconBn 1stMarDiv 1968-07-03 (vvm 54W:041)

---
VANCE SHERMAN DALE : 2305523 : USMC : CPL : E4 : 0311 : 19 : WEST POINT : IL : 19680703 : hostile, crash, land : Passenger : body recovered : Quang Nam (Da Nang) :02 : 19481214 : Cauc : Protestant/single : 53W : 006
TISDALL GARY DEAN : 2295987 : USMC : CPL : E4 : 2531 : 21 : MODESTO : CA : 19680703 : hostile, crash, land : Passenger : body recovered : Quang Nam (Da Nang) :02 : 19461110 : Cauc : Roman Catholic/single : 53W : 006
SIMMONS FAY CLYDE III : 2278041 : USMC : LCPL : E3 : 0311 : 19 : CAYCE : SC : 19680703 : hostile, crash, land : Passenger : body recovered : Quang Nam (Da Nang) :02 : 19490116 : Cauc : Protestant/single : 53W : 005
SCHECKLER PAUL : 2347535 : USMC : LCPL : E3 : 0311 : 19 : HUNTINGDON VALLEY : A : 19680703 : hostile, crash, land : Passenger : body recovered : Quang Nam (Da Nang) :01 : 19490517 : Cauc : Roman Catholic/single : 53W : 004
MOON WILLIAM CHARLES : 2359292 : USMC : LCPL : E3 : 0311 : 18 : JOLIET : IL : 19680703 : hostile, crash, land : Passenger : body recovered : Quang Nam (Da Nang) :01 : 19490829 : Cauc : Roman Catholic/single : 53W : 003
LITTLER JAMES L M III : 092399 : USMC : CAPT : O3 : 7562 (H-46) : 26 : HONOLULU : HI : 19680703 : hostile, crash, land : AircraftCommander : body recovered : Quang Nam (Da Nang) :04 : 19411023 : Cauc : Protestant/married : 53W : 003
LITTLE RANDELL BLAKE : 2202178 : USMC : CPL : E4 : 6311 : 21 : RIVER ROUGE : MI : 19680703 : hostile, crash, land : Crew : body recovered : Quang Nam (Da Nang) :02 : 19461016 : Cauc : Protestant/single : 53W : 002
JONES JOSEPH JOHN : 2147920 : USMC : SGT : E5 : 0311 : 21 : SCOTLAND NECK : NC : 19680703 : hostile, crash, land : Passenger : body recovered : Quang Nam (Da Nang) :03 : 19461013 : Cauc : Protestant/single : 53W : 002 : SILVER STAR 3JUL68
JOHNSON WILLIAM D JR : 2357895 : USMC : CPL : E4 : 0311 : 20 : KOKOMO : IN : 19680703 : hostile, crash, land : Passenger : body recovered : Quang Nam (Da Nang) :01 : 19480309 : Cauc : Protestant/single : 53W : 001 : SILVER STAR 3JUL68
HOUSE ALTON : 2338829 : USMC : PFC : E2 : 0341 : 19 : WALSTONBURG : NC : 19680703 : hostile, crash, land : Passenger : body recovered : Quang Nam (Da Nang) :01 : 19490624 : Cauc : Protestant/married : 53W : 006
DALHOUSE JOHN DUDLEY : 089075 : USMC : CAPT : O3 : 0302 : 27 : MONTGOMERY : AL : 19680703 : hostile, crash, land : Passenger : body recovered : Quang Nam
(Da Nang) :04 : 19401004 : Cauc : Protestant/married : 54W : 041

DALEY RAYMOND COYLE : 092855 : USMC : 1stLT : O2 : 7562 (H-46) : 24 : DOVER : NH : 19680703 : hostile, crash, land : Crew : body recovered : Quang Nam (Da Nang) :02 : 19431130 : Cauc : Roman Catholic/married : 54W : 041
BILENSKI JOHN CHARLES : 1551261 : USMC : SSGT : E6 : 6212 : 28 : CLIFTON : NJ : 19680703 : hostile, crash, land : Crew : body recovered : Quang Nam (Da Nang) :10 : 19390706 : Cauc : Protestant/married : 54W : 040
---
MAG-16 Command Chronology - July 1968
A reconnaissance team, which had just been inserted at ZC 064864, came under heavy attack as the helicopter departed. With complete disregard for his own safety Captain LITTLER (pilot) turned back into the zone to extract the recon team. At about 100 feet above the zone, the CH-46A (YT-13) piloted by Captain LITTLER was taken under intensive automatic weapons and possibly RPG fire. The helicopter caught fire in the aft transmission area and at the same time the pilot and the copilot were hit in the neck by small arms fire. Out of control, the aircraft crashed to the ground on top of the eight man recon team that the crew had so heroically tried to save. All 8 members of the recon team were killed as well as the four crewmembers in the aircraft and one recon man in the aircraft. The dead crewmembers were Captain Littler, 1stLt Daley, SSgt Bilenski and Cpl Little.
Submitted by:
N/A, 20030831
---
MABS-16 Command Chronology - July 1968
CASUALTIES

Captain J L M LITTLER III, 092399/7562 HMM-164, Pilot
1stLt R C DALEY, 092855/7562 HMM-164, CoPilot
SSgt J C BILENSKI, 1551261/6212 HMM-164, Gunner
Cpl R B LITTLE, 2202178/6311 HMM-164, Crew Chief

HOSTILE 3 July 1968. 8 miles south of Danang, Quang Nam, RVN. CH-46 aircraft atempting to make a recon extract when aircraft received automatic weapons fire and crashed. The aircraft was consumed by fire. All four crewmembers killed in crash.

Submitted by:
N/A, 20030831
---
Personal Narrative
I have commented on this incident before and here is what really happened. Jim was a great pilot and a great guy. For some reason we ended up flying the same missions quite often.

Briefed at the recon pad [for recon team insertion] and flew into Elephant Valley (not the real name but what everybody called it). Valley is steep and runs east to west with a stream in the middle. Bottom of valley is narrow and the only approach is east or west. Jim went in east to west and landed near the stream. Hueys covered both sides of the H-46. He was only in the zone for seconds when he yelled he was taking fire.

We sprayed the side of the rideline where he called the fire from. At the end of the gun run only 2 of my 8 M-60's were firing but he made it out and was heading west with me at the same altitude - I was behind him. He had made it, but then called me on the radio and said something I couldn't make out. At the same time he made a hard 180 turn to go back into the zone.

He was belly up to the ridgeline about 100-200 feet when he took fire, lost control and crashed almost where he initially landed. Aircraft exploded upon impact.

I did not see the entire recon team exit the aircraft upon initial landing, but think that 1 or 2 had gotten off. When the crew chief told him this during the initial departure, Jim decided to go back in to get them. He crashed right on anyone who was in the zone. No one could have survived that crash.
Submitted by:
Duke Lind, Huey pilot covering the flight, 20050525
---
Personal Narrative
Jim Littler was a great guy from Hawaii and was killed in Elephant Valley extracting a recon team. He was hit by an RPG. All of the crew got out but were executed by the NVA. We didn't lose many pilots in Vietnam but Jim was one of the few. I was the S-4 officer in the squadron and packed up his personal effects. He was a good friend and it really hurt.
Submitted by:
Rick Wilson, HMM-164, Squadron S-4, 20031209
---
Personal Narrative
Thank you Rick!

I'm the son of Capt. Littler and want to express my sincere appreciation to all of Dad's military buddies. Your kind comments about him have followed me throughout my 36 years of life. Periodically, and from out of the blue, my family will receive phone calls, visits, letters, or little reminders like this one from Rick that keep our Dad alive in our hearts. Even though I never knew my Father, I know that he must have been a great man to have attracted the caliber of men that you are. Your friendship is valued. Thanks to you all.

James L.M. Littler IV
Submitted by:
Jim Littler IV, Son of Captain James Littler III, 20031227
---
Personal Narrative
I was a crewman aboard a HMM-164 CH-46 helicopter that crashed into the side of a hill at the Khe Sanh combat base in June 1968 while Capt. Littler was piloting. While lifting from the base one of the engines failed and the plane crashed and tumbled down the side of the hill, bursting into flame.

I was struck in the jaw by the butt of the .50 caliber machine gun that I manned and was knocked unconscious briefly. A few seconds later I awoke in the midst of flame and smoke to Capt. Littler's unharried voice suggesting that we vacate the plane. The copilot and other gunner had already exited, but he, being the gallant man that he was, refused to leave until I was able to accompany him out the door (which was facing the sky since the plane was laying on its side). We quickly climbed from the craft and ran from the flames just in time as the plane exploded and was completely destroyed.

I was evacuated to the naval hospital in Danang and while recuperating with a broken jaw and some missing teeth I was visited by an officer who informed me about Capt. Littler's death while again helping out some other Marines in distress who were facing an overwhelming number of enemy troops.

Undaunted by the danger, he flew into the firefight and attempted a rescue that cost him his life. He was a very courageous man, the best of the corps. He saved my life. I was priviledged to continue with life. I graduated from college, was married, had children and presently teach school in North Carolina, while he was denied a full life. I hope his kinfolk read this brief testimony about a true hero.
Submitted by:
George Speth, HMM-164 Crew, 20050831
---
Personal Recollection
Jim Littler was one of the finest and most decent men I have ever had the privlege of meeting and serving with in Vietnam.

I was in S-2 in VMO-6 from August 1967 to December 1967 and then transferred to HMM-165. While in VMO-6 I met Captain Littler for the short time he was in the Squadron. After I transfered Capt Littler was transfered to HMM-164. I also flew as a doorgunner in both Squadrons.

Jim was a Mormon who would take the night duty officer position so he could give missionary lessons to some of the Marines that were interested while things were relatively quiet. He even had the flannel board with him.

Once he "borrowed" a helicopter for a maintenance flight that took us to Marble Mountain, a long ways from where we supposed to be. We wanted to get some good chow in the mess hall there. The rest of the crew were more then happy to go. What could they do to us? Shave our heads and send us to Vietnam? When we got there Captain Littler and his co-pilot went in the officers side of the mess and the crew chief and myself went into the enlisted side. We all met back outside to talk about which side had the better chow. It was the officers side. Since we were all in flight suits, Captain Littler had us walk in to the officers side like we were officers. We had a good meal and then exited. Maybe you had to be there but to all of us it was a great day.

I was back in the world and on my first Christmas home in 1968 when I got a phone call on Christmas Eve from one of the pilots from HMM-165. He was my OIC in the S-2 office and a Great Marine. He had tracked me down and called to wish me a Merry Christmas. In the conversation he told me about Captain Littler having been killed.

When I was going on R&R to Hawaii to meet my wife, I was going at the same time as Jim. He had asked his wife to make reservations at the Hilton Hawaiian Village for my wife and myself. I got to meet his wife after we got there.

Years later I made contact with his wife and by then 2 grown children where they were living in Utah and with his parents that lived only 40 miles from me in Arizona. My wife and myself flew up to meet them and it was a great feeling. Jim's kids grew up to be so wonderful and with their Mother raising them alone. She is a Marine's wife and I know that Jim would be so proud of all of them. They missed knowing their Dad being just little kids when he was killed but his wife kept him alive in their hearts.

My oldest son is named James after Captain Littler. He knows very well to never dishonor the name. I am proud to have known Captain Littler and his family. He was and still is a great man. I visit the Wall every year to speak to him and my other buddies who were killed in Vietnam. I know they hear me.

Vietnam 1967-1968, VMO-6 and HMM-165

Submitted by:
Eddy Vercelli, SSgt, USMC, Friend, 20101201
---
Personal Comments
As a medevac corpsman I flew many missions with HMM164. Hue City during Tet and special landing force from the Valley Forge.

I flew a lot of missions with this crew. I remember Capt Littler for the bandannas he always wore.

I was transferred from the squadron a few weeks before the incident and Randy Little gave me a gift I still have and I think of him every day. Recognition of a combat crew chief means a hell of a lot more than anything I got from the Navy.

I remember these guys as nice guys and Damn Good Marines. Their families can be proud.

Submitted by:
Doc Schmidt, medevac corpsman, 20151214
---
Family Information
It took 40 years for me to learn the details of this incident which claimed the life of my 19 year old brother, LCPL Paul J. Scheckler. If I had not read the details here I, my sister and others, would never have learned what happened that 3rd of July in 1968.
Submitted by:
Joseph J. Scheckler, TSgt, USAF, Ret., Brother of Paul J. Scheckler, LCPL KIA that date, 20091125
---
Family Information
I just want to say briefly how much I appreciate you gentlemen sharing your memories. James Littler is my Grandfather and though I have never met him I have always admired and loved him. Hearing how brave and selfless he was truely makes me want to be a better person. God bless you for all you have done for this Country.
Submitted by:
Nicole Broderick, granddaughter of James Littler, 20100401
---
Personal Recollection
I remember that day as if it were yesterday. His nickname was "Curly". We were told on July 4th, which they told us it had happened around 7 that morning, which was the 4th of July here,but was the 3rd.there. He was only 19 & was so PROUD of being a Marine.Only had about 50 days before he would be coming home.

THE LAST TIME i SAW HIM,HE TOOK ME TO THE State Fair,it was in Augusta,GA at the time he was home & I remember how VERY PROUD he was to & how handsome in his Uniform. He rode some of the rides with me & WOULD NOT REMOVE HIS HAT, he held his hand on the top of it, so it would not blow off!We were very close, he was the "baby"of our family. I was the oldest,then my other brother was the middle one & "Curly" the youngest, but were all 3 a little over 1 year apart in age,"Stepping Stones".

I just went Sunday (Mothers Day)to visit him & our Mother. She passed away in 1985. They are beside each other. The cemetery is about 1 hour away from where I live. When I was there all the memories of that day are still there. I could remember the sounds of the 21 Gun Salute & Hear the Taps playing just as vividly as I did that day.

When his Body came back,he was in a Sealed Coffin & the Lance Corporal that stayed with his coffin.My Mother would not leave the Funeral Home & I stayed there with her & all night she had laid her head on his Coffin, Crying & talking to him. One of the SADDEST days of my life & Mama could not even stand up to walk behind his coffin,her brothers had to hold up Mama & Daddy! I remember them folding The Flag & giving it to her at the Funeral & how she held on to it.

Both of my parents blamed themselves,as they had to sign for him to join,as he was only 17 when he joined,but that was what he wanted to do & told them that he would join as soon as he was 18,so they signed for him & then they blamed themselves.He said he "wanted to prove he could be a man without being smart in books"! He is THE BRAVEST MAN I HAVE EVER KNOWN IN MY LIFE!!! I had nightmares for years after that,as would see him running around in FLAMES & Calling for Mama. Strange thing also, my Mama said that on that morning,around 7 a.m., she SAT STRAIGHT UP IN BED, because she could hear "Curly" hollering for her! She told us about this that morning, before we were told he had been "K I A"! We did not find out until that afternoon. I can remember Mama & Daddy could not even look at each other for months, my father had to be put in the hospital several times, could not eat or sleep, as he blamed himself more because he had talked Mama into signing, because that is what "Curly" wanted to do & had they not signed, he may have gotten in a wreck or died some other way & then they would have blamed themselves for not signing. He did what he wanted to do & that was to be THE BEST OF THE BEST!!! A UNITED STATES MARINE & I AM SO VERY PROUD OF HIM!!! He died doing what he he wanted to do & I am sure GOD had his reasons, HE NEEDED HIM IN HEAVEN & we are not supposed to question what GOD does,as he has his reasons &something that tragic really takes a toll on you & if you do not have GOD to lean on then,you have no one & makes it much harder to accept!! At times like that people Question GOD,I even asked WHY,but I guess we have no choice but to accept it. I know I will see him again!! This I AM POSITIVE OF!!

Mama & Daddy are both with him now I am sure! I miss all 3 of them. I guess was so much harder to accept "Curly" being gone,because he was so young & the way he died!

I am SO VERY PROUD OF ALL OUR SERVICE MEN!!! So many have given their LIVES FOR US & MANY INJURED & PARALYZED!! What really made me MAD was so many MEN came back from FIGHTING FOR OUR FREEDOM & COULD NOT EVEN GET A JOB & EVEN MANY ENDED UP HOMELESS & THAT IS SOMETHING OUR COUNTRY SHOULD BE ASHAMED OF!! I am sorry, but that is how I feel, no need to lie about it, as is THE TRUTH! Maybe you can send me an E Mail, I can reply. I am sure if I study on here I could do it,just do not know what to put in those first 2 boxes.I tried once,but did not do it right.Not one single day has gone by since my brother got killed,that I have not thought about him & still miss him so very much!! I want to GIVE PRAISE & THANKS TO ALL OF YOU!! I AM VERY PROUD OF YOU ALL & I LOVE YOU ALL!! THANK YOU FOR ALL YOU DO!






Submitted by:
Brenda Faye (Simmons) Barrs, My baby brother was Fay Clyde Simmons,3rd., 20110514
---