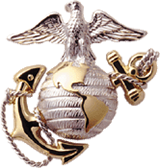 Incident Date 19680725 VMO-2 OV-10A 155412+ / VS-24 - Hostile Fire, Crash
[CREW]
Tripp, Alfred Leonard Capt Pilot VMO-2 MAG-16 1968-07-25 (vvm 50W:010)
Hendrickson, Michael Franc 1stLT AO VMO-2 MAG-16 1968-07-25 (vvm 50W:006)

---
TRIPP ALFRED LEONARD : 084130 : USMC : CAPT : O3 : 7576 (OV-10) : 27 : WARWICK : RI : 19680725 : hostile, crash, land : Pilot : body recovered : Quang Nam (Da Nang) :08 : 19410326 : Cauc : Protestant/married : 50W : 010 : BARRANCAS NATIONAL CEMETERY SECTION 29 SITE 451


HENDRICKSON MICHAEL FRANC : 0100317 : USMCR : 1stLT : O2 : 0302 : 25 : GREAT FALLS : MT : 19680725 : hostile, crash, land : Crew – Air Observer (Infantry) : body recovered : Quang Nam (Da Nang) :02 : 19430529 : Cauc : Roman Catholic/single : 50W : 006
---
From VMO-2 Squadron Command Chronology

251300H – VS-24 was shot down by suspected enemy fire at BT 008518. Pilot Alfred Leonard Tripp, Capt, 084130, USMCR injury unknown. Aerial Observer Michael F. Hendrickson 1/Lt, 100317/0302/0805, USMCR injury unknown. Location of A/C 180/18 CH 77 Damage to aircraft: Alpha.

Submitted by:
N/A, 20030821
---
MAG-16 Command Chronology - July 1968
HOSTILE 25 July 1968. 12 miles south of Danang, Quang Nam, RVN. Pilot of OV-10 on recon mission when aircraft hit by ground fire and crashed. Pilot killed in crash.
Submitted by:
N/A, 20030831
---
Personal Narrative
I flew as an AO with Captain Tripp on July 23rd, just two days before he was killed. I remember him as a good pilot who treated his backseater as his equal and with respect. The good pilots did that.
Submitted by:
U. S. Grant, Flew with Captain Tripp, 20080306
---
Family Commentary
I'm looking for men who served with my dad. I never knew him.
Submitted by:
Deborah Tripp, daughter, 20061111
---
Persoanl Request
I would like to contact Deborah Tripp about her Dad. She can contact me through my email address.
Submitted by:
Ronald E Roman, Capt. Tripp was like a big brother to me in RVN, 20070912
---