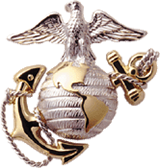 Incident Date 19680819 HMM-262 CH-46D 152566+ - Hostile Fire, Crash
[CREW]
Miles, Patrick Charles Cpl Gunner HMM-262 PROVMAG-39 1968-08-19 (vvm 47W:001)
Hutchison, John William Cpl Gunner HMM-262 PROVMAG-39 1968-08-19 (vvm 48W:056)
Hoffman, Terry Alan Cpl Crew Chief HMM-262 PROVMAG-39 1968-08-19 (vvm 48:056)

---
MILES PATRICK CHARLES : 2352212 : USMC : CPL : E4 : 6381 : 20 : SAGINAW : MI : 19680819 : hostile, crash, land : Crew : body recovered : Quang Tri :01 : 19471004 : Cauc : Protestant/married : 47W : 001
HUTCHISON JOHN WILLIAM : 2167975 : USMC : CPL : E4 : 6381 : 22 : PRESHO : SD : 19680819 : hostile, crash, land : Crew : body recovered : Quang Tri :02 : 19450918 : Cauc : Protestant/single : 48W : 056
HOFFMAN TERRY ALAN : 2316108 : USMC : CPL : E4 : 6320 : 23 : DANVILLE : IN : 19680819 : hostile, crash, land : Crew : body NOT recovered : Quang Tri :01 : 19450203 : Cauc : Protestant/single : 48W : 056 : remains identified 4 July 1994
---
From HMM-262 website Summary of Incident
"The crew of 152566 consisted of Capt Rocky Darger, Aircraft Commander; 1stLt Ken Bradley, Copilot; CPL Terry Hoffman, Crewchief; CPL John Hutchison, Gunner; and CPL Patrick Miles, Gunner. They were the number two aircraft in a flight of 23 aircraft assigned the mission of extracting a battalion which had been inserted in a combat assault north of Gio Lin the day before. The battalion had come under heavy artillery fire from guns in North Vietnam. The decision was made to extract the unit. Capt. Darger was initially assigned as Flight Leader, but relinquished command of the flight to Major Harvey Britt who had participated in the insert, which Darger had not. The plan was to approach the LZ at approximately 100 feet to provide some cover from the artillery fire by using the low hills which parallel the river in the DMZ. As the lead aircraft approached the landing zone he was shot down; all crew members survived. Darger assumed command and dispatched the remainder of the flight to Dong Ha while proceeding to attempt to rescue the downed crew. Approaching again at a low altitude 152566 received a direct hit from a heavy artillery round and crashed. The two pilots were ejected from the aircraft and survived, while the crew in the cabin was killed. The aircraft was consumed by fire. The pilots were rescued by a Marine Recon Team. 1stLt Ken Bradley was seriously injured and had to be medevaced to the U. S. Capt. Darger received multiple injuries, but was returned to a flight status in three weeks. Two of the bodies of the crewmen were recovered at the time, but the remains of Cpl. Hoffman could not be found, and he was presumed to have been consumed by the flames.
Submitted by:
Captain Rocky Darger, HMM-262, pilot of BuNo 152566, 20030821
---
HMM-262 Command Chronology - August 1968
During the afternoon at approximately 1430H events 6-3 through 6-6, this time piloted by Major H E Britt, Capt R E Darger, 1/Lt B B Cole and 1/Lt M R Mullen respectively, lifted elements of 2/9 from Vandergrift Combat Base to YD107707.

At 1630H, 6-3 through 6-6 working in a joint flight with HMM-161 commenced a retrograde lift of ½ from LZ's at YD 127772, YD137758 and YD 177607. At YD 177607, 6-3 received battle damage from incoming enemy artillery. The blast concussion tipped the aircraft sideways causing the rotor blades to strike the ground. Suspecting severe damage, Maj. Britt shut the aircraft down. Event 6-1, who had joined the flight and flown by Capt R E Darger, was approaching to land when an immense explosion occurred directly beneath the aircraft. The aircraft buckled, plummeted to the ground and burst into flames. The pilot and copilot were medevaced to Quang Tri, the pilot seriously injured and the copilot critical. The status of the crew chief and two aerial gunners, Cpl Hoffman, Cpl Hutchinson and Cpl Miles, could not be determined at the time and not until the following day were they determined definitely KIA.

During the attack, 6-3 was inspected by the pilot and crew chief who determined that it was flyable. The aircraft was flown to Quang Tri Air Field without further incident. A load of troops was flown out of the zone under artillery fire in 6-3 on departure.
One other aircraft had been damaged during the artillery attack bringing the HMM-262 damage total to two aircraft reparably damaged and one destroyed.

Submitted by:
N/A, 20030826
---
Personal Narrative
Searching the KIA listing, I wanted to see if any of the names I new were on the list. They were. One in particular, Cpl Terry A. Hoffman caught my attention. He is the Uncle of one of my best friends, also currently serving in the Marine Corps. For years, I heard stories about Cpl Hoffman, who was then listed as Missing In Action. Then, around 1992, the Hoffman family received word that Cpl Hoffman's remains had possibly been found. Sure enough, after analysis of the remains in Hawaii, the family received word in 1994 that the remains of Cpl Hoffman had indeed been found. So, nearly 26 years after the incident that left Cpl Hoffman Missing In Action, he was buried with full military honors, his family and many veterans present. That was 4 July 1994.
Submitted by:
Capt Brett Hart, HMM-162, friend of family, 20030821
---
Personal Recollection
My helo was assigned to take the crew of Capt. Darger and Lt. Bradley on this mission. My hydraulics went out and Terry who was backup took my crew and my mission. I did not know until a few years ago that Terry was missing for so many years. I will always regret what happened and will never forget. I talked to Maj. Britt a few years ago on the internet about what happened but will still always have regret for my part. I have and never will forgive myself.
Submitted by:
Frederick Haff, HMM-262 from Feb.68 to Oct.69, 20160213
---
Personal Narrative
Thank you for posting this information on the web site. I've had Cpl. Terry A. Hoffman's MIA bracelet for many years, and it didn't occur to me until recently to search his name on the internet, I've checked other resources but came up empty. God Bless Cpl Hoffman and his family.
Submitted by:
Terry Seidl, MIA Bracelet, 20031229
---
Personal Commentary
I had a wish come true after 42 years.

This incident unfolded about 30 feet from me. I was ordered to set up a perimeter and make contact with another Company. I had always believed the pilot and copilot were casualities as we carried personel that were KIA until we were extracted 1 or 2 days later. Through www.togetherweserved.com, which I just became a member last week, I found this while searching MIA for T T COLLINS, who was with 3rd platoon, maybe about 100 feet from where I was. My wish was that I could talk with the pilot's family and tell them of his bravery and that he most certainly should have been awarded the MEDAL OF HONOR. At 1800 hours on 7/26/2010, I had the honor and privilege to speak with Capt Rocky Darger's son Scott and his wife. I also was able to message Lt. Ken Bradley.

As I saw this incident unfold I saw the Major's chopper go down on the approach. There were 3 choppers about to land where 1st and 3rd platoons were assigned positions for extraction. That is when it hit the fan. They had to lift back off because it wasn't going to happen today. Then I saw a chopper turn and it was coming back in. They were landing about ten yards from us and I thought they were making another attempt to pick us up.

I got them up and running as Rocky was about 5 to 10 feet off the ground. Now it may differ a bit from my prospective. I always thought the craft was just above controlled ordinance. When it blew, the chopper was lifted 20 plus feet straight off the ground; that is when the chopper exploded and actually seemed to disintegrate in just seconds. I also thought the explosions during the first attempt were also controlled. Had it been from a battery I don't they would have stopped firing.

To all of the combat helicopter pilots, flight crews and all who are part of this distinguished group I thank you for your unselfish acts of bravery that we saw, not just on this day,but evere day, on every mission,

SEMPER FI

SULLY
Submitted by:
David Sullivan, Fox 2 1 1 one of the platoons to be extracted, 20100727
---
Family Information
My older brother Gary and I both served in the Marines, 1959 to 1963. Terry went in after two years of college to do his duty. My son Randall S. Hoffman went in enlisted and is now a Major in the Marines.

We attempted as best we could at Terry's 1994 burial to honor all who never received a proper homecoming from Viet Nam. My son Randall's first offical act as a new 2ndLt was to escort my brother's remains home and present the flag to my parents. Semper Fi to all and God bless those who serve our nation. MAY THERE ALWAYS BE A FEW GOOD MEN & WOMEN READY TO SERVE OUR NATION.
Submitted by:
Carl K. Hoffman, Brother to Cpl. Terry A. Hoffman, 20060729
---
Personal Recollection
I hope this will help in search for T T COLLINS.

Using the position of Capt Rocky Darger's craft for reference were at a position on a line of 4 o'clock and a distance of less than 40 feet. The Major was at a position of 8 to 9 o'clock the ordinance detonated at 7 o'clock where 3rd Plt was positioned - there were 3, may be 4 blasts.

Rocky sent me a photo of the LZ taken when the jaj including MAJOR HOFFNAN visited the site.

















Submitted by:
David Sullivan, 1stPlt/Fox 2/1/1 , 20100729
---
Personal Letter
I wore Hoffman's MIA bracelet for nearly 10 years. I read in the Marine Gazette where Hoffman's remains had been recovered. They were returned to his family and they had a proper burial for him. I contacted the family through my hometown newspaper, who did an article on the repatriation and burial. This was in August 1994.
Submitted by:
MSgt T.A. Franklin, wore his MIA bracelet, 20050104
---
Personal Letter
Here is a DOD info link:

http://www.dtic.mil/dpmo/pr/newsletter/newsletter_09_march95.htm

You'll have to scroll down until you see "Personnel Accounted For in 1994".

Submitted by:
T. A. Franklin, wore mia bracelet of terry hoffman, 20050104
---
Memorial Ceremony Pamphlet
Memorial Ceremony for:


Brandes, Kenneth N Cpl HMM-161 -- KIA 22AUG68


Hoffman, Terry Alan Cpl HMM-262 -- KIA 19AUG68
Hutchison, John William Cpl HMM-262 -- KIA 19AUG68
Miles, Patrick Charles Cpl HMM-262 -- KIA 19AUG68




Submitted by:
POPASMOKE Admin, 20050206
---
Cpl Patrick Charles Miles
Submitted by:
POPASMOKE Admin, 20050207
---
Cpl Terry Alan Hoffman
http://www.hmm-262vietnam.org/Wall/hoffman.htm


Submitted by:
N/A, 20050302
---
Cpl Terry Alan Hoffman
Finally home and buried by his Brothers

http://www.hmm-262vietnam.org/hoffmann_memorial.htm
Submitted by:
N/A, 20050302
---
Personal Recollection
I just received an e mail with the link to view information about the incident in August 1968. I have never really read anything about the crash until now. I have often wondered since I don't remember much about that day. I recall eating lunch and the lead helicopter being shot down.
Submitted by:
Ken Bradley, Copilot , 20100215
---