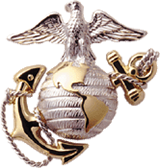 Incident Date 19680929 HML-167 UH-1E 155343+ - Hostile Fire, Crash
[CREW]
Wagner Jr., Cecil Boyd Cpl Crew H&MS-16 MAG-16 1968-09-29 (vvm 42W:044)
Voss, William Arthur 1stLT Co-Pilot HML-167 MAG-16 1968-09-29 (vvm 42W:044)
Pugh, Stephen Brian Cpl Crew Chief HML-167 MAG-16 1968-09-29 (vvm 42W:043)
Halstead, Lee Michael 1stLT Pilot HML-167 MAG-16 1968-09-29 (vvm 42W:041)
Day, Terry Buckles LCpl Gunner HML-167 MAG-16 1968-09-29 (vvm 42W:039)

---
WAGNER CECIL BOYD JR : 2263570 : USMC : CPL : E4 : 6241 : 21 : MAPLE HEIGHTS : OH : 19680929 : hostile, crash, land : Passenger : body recovered : Quang Nam (Da Nang) :02 : 19461201 : Cauc : Protestant/single : 42W : 044
VOSS WILLIAM ARTHUR : 0100050 : USMCR : 1stLT : O2 : 7563 : 25 : KANSAS CITY : MO : 19680929 : hostile, crash, land : Copilot : body recovered : Quang Nam (Da Nang) :02 : 19430729 : Cauc : Protestant/married : 42W : 044
PUGH STEPHEN BRIAN : 2174420 : USMC : CPL : E4 : 6371 : 22 : WAYNESBORO : PA : 19680929 : hostile, crash, land : Crew : body recovered : Quang Nam (Da Nang) :02 : 19460301 : Cauc : Protestant/married : 42W : 043
HALSTEAD LEE MICHAEL : 094751 : USMCR : 1stLT : O2 : 7563 : 23 : LANSING : MI : 19680929 : hostile, crash, land : Pilot : body recovered : Quang Nam (Da Nang) :02 : 19441122 : Cauc : Protestant/married : 42W : 041 : NAVY CROSS 29AUG68
DAY TERRY BUCKLES : 2261407 : USMC : LCPL : E3 : 6373 : 21 : BOUNTIFUL : UT : 19680929 : hostile, crash, land : Crew : body recovered : Quang Nam (Da Nang) :02 : 19470726 : Cauc : Protestant/single : 42W : 039
---
MAG-16 Command Chronology - Sept 1968
VS-24A, a UH-1E slick, on the APD [Airborne Personnel Detector] [aka Sniffer] mission crashed and burned at coordinates AT850635 and all crew members were killed. Crew members were 1stLt HALSTEAD, 1stLt VOSS, Cpl PUGH, LCpl DAY and Cpl WAGNER [APD Operator].
Submitted by:
N/A, 20030831
---
MAG-16 Command Chronology - Sept 1968
HOSTILE 29 September 1968. 10 1/2 miles southwest of Danang, Quang Nam, RVN. While flying on Airborne Personnel Detection m=Mission in support of ground forces, A/C crashed and burned. All crew members were killed.

1stLt M L HALSTEAD 094751/7563 HML-167 Pilot
1stLt W A Voss 01000050/7563 HML-167 Copilot
LCpl T B Day 2261407/6373 HML-167 Gunner
Cpl S B Pugh 2174420/6331/6371 HML-167 Crew Chief
Cpl C B Wagner 2263370/6241 H&MS-16 APD Operator

Submitted by:
N/A, 20030831
---
Personal Narrative
They told me that the fuselage was riddled. They had evidently flown over a concentration of troops. This was as dangerous a helo mission as one could fly, as the low bird, a slick was deliberately seeking the enemy at tree top level, well within the dead mans' curve if the engine were to be lost. It is doubtful that Mike ever learned he had been awarded the Navy Cross for an earlier action. He was shot down over what we called "mortar valley" on eastern end of Charlie Ridge.
Submitted by:
Michael J. Remme, FAC 1/7, 20030821
---
Comment on Incident
Mike Halstead was a good friend; we went through gunship training together in VMO-1 at MCAS New River. I was the FAC with 1/7 at Hill 10 on the day he was shot down flying the Sniffer [personnel detection] mission. A unit from our battalion recovered the remains.
Submitted by:
N/A, 20030821
---
NAVY CROSS CITATION 29AUG68

For extraordinary heroism while serving as a Pilot with Marine Light Helicopter Squadron 167 in connection with operations against insurgent communist (Viet Cong) forces in the Republic of Vietnam. On 29 August 1968, Lieutenant Halstead was Aircraft Commander aboard an armed UH-1E helicopter providing support for a UH-34 helicopter assigned to evacuate three wounded Marines from an area southwest of Da Nang in Quang Nam Province. Seeking to determine the source of enemy fire, he boldly commenced a low-level pass over the friendly position and immediately came under intense hostile fire, which struck a box of ammunition in the crew's compartment. As the evacuation helicopter prepared to land, Lieutenant Halstead skillfully delivered covering fire on the hostile positions. Suddenly, the transport aircraft was damaged by enemy fire and crash-landed in hostile territory 500 meters from the friendly unit. With complete disregard for his own safety, Lieutenant Halstead commenced an approach to the disabled aircraft while simultaneously expending all remaining rockets and delivering a heavy volume of machine-gun fire around the damaged helicopter. Although the evacuation aircraft was receiving intense enemy antitank rocket and small-arms fire, he fearlessly continued his gallant efforts and executed a landing beside the downed crew members. Despite the hostile fire impacting nearby, he steadfastly remained on the ground until all the survivors had boarded his aircraft and, skillfully maneuvering his dangerously overloaded helicopter through the accurate fire, sustained additional damage as he departed the hazardous area. His heroic actions and extraordinary aeronautical skill inspired all who observed him and undoubtedly saved the lives of five Marines. By his courage, intrepid fighting spirit, and selfless devotion to duty in the face of grave personal danger, Lieutenant Halstead sustained and enhanced the highest traditions of the Marine Corps and the United States Naval Service."

Submitted by:
N/A, 20030821
---
Personal Narrative
Day and I worked together in VMO-2 Ground Support Shop. He was in HML but the shop was together. LCpl Day was a fine upstanding person. Straight up. His ceramic body armor back plate had a chip right over the left kidney area where a round had struck sometime previously. His comment written on the plate was "maybe next time Charlie". I worked with him and had the utmost respect for this fine person.
Submitted by:
Steve Black, Worked with Lcpl Day, 20060515
---
Personal Narrative
Cpl Wagner and I were good friends. He gave me the Bowie knife I carried with my flight gear. The knife was inscribed "BONE"

Cpl Wagner and I alternated days for the Sniffer mission with VMO-2. Port and Starboard duty. Wagner trained me on the equipment, and brought me into the fold. The next day the crew and I were assigned to complete the mission that these fine Marines were unable to finish. Rest In Peace My Brothers. This area was one of the hottest I had ever seen, heavy concentration and activity. These missions were always Top Secret, so crew were only briefed once in the air, and never told much.

When you say we flew low, well the best description that I can give is that we NEVER came back to Marble Mountain with the Huey's plexiglass in place, thats a fact.

I flew with Holstead many times at MMAF, and with VMO-1 at New River. Day & Pugh went throug gunners training with me. We were all deployed to Viet Nam around the same time.

This probably will mean nothing now, but Wagner's parents had contacted our command looking for his dress Blues which they had given him. Searchs and inquiries were made to no avail. To the very best of my knowledge he did not bring his Blues into country; they were probably left in Okinawa. His locker box was intact and even his camera and stereo equipment were all in his hooch. The memoral at the MMAF Chapal was packed. All of these fine men/Marines were well liked. If some how his parents knew the facts on his Dress Blue Uniform it might help.

One observation and I could be wrong, but I believe the missions were over Elephant Valley same province. I could be wrong - this was along time ago.

Thank You So Much, for the opportunity to let you know more about the "Weird Dude" Cpl Wagner
Submitted by:
Sgt Doug H. Cunningham, friend of Cpl Wagner, 20040903
---