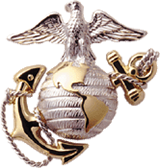 Incident Date 19681022 VMO-2 OV-10A 155422+ / VS-27 - Hostile Fire, Crash
[CREW]
Kimmel, Eugene William Capt Pilot VMO-2 MAG-16 1968-10-22 (vvm 40W:020)
Chastant, Rodney Rene Capt AO VMO-2 MAG-16 1968-10-22 (vvm 40W:018)

---
KIMMEL EUGENE WILLIAM : 088891 : USMCR : CAPT : O3 : 7576 (OV-10) : 30 : SIOUX FALLS : SD : 19681022 : Hostile Crashed Land : Pilot : body recovered : Quang Nam : 10 : 19380820 : Crew : Protestant/married : 40W : 020
CHASTANT RODNEY RENE : 091261 : USMCR : CAPT : O3 : 0302 : 25 : MOBILE : AL : 19681022 : Hostile Crashed Land : Crew - Air Observer (Infantry) : body recovered : Quang Nam : 03 : 19430813 : Crew : Protestant/single : 40W : 018
---
From VMO-2 Squadron Command Chronology


221005H - VS-3 (UH-1E gunship) observed the crash of Hostage XRAY at AT992554. VS-10 (UH-1E gunship) landed at the crash site and recovered the body of the pilot. Received fire and returned fire from a ground hover. Covered two more ground wave landings by Spartan Luck 1-0 flight. Received and returned fire on both additional landings. Controlled HELLBORNE flights on target at AT9957 grid. Delivered body of pilot of HOSTAGE XRAY flight to 1st Hospital.

VS-27, WHILE IN SUPPORT OF MISSION 18D, CRASHED IN THE VICINITY OF AT992557. BEFORE THE CRASH, HOSTAGE XRAY WAS CONDUCTING MARKING RUNS. VS-3 (CAPT HT NANCE) OBSERVED THE CRASH AND LANDED ON THE SCENE. MISSION 18D INCOMPLETE DUE TO CRASH OF HOSTAGE XRAY.

RAN FIVE FLIGHTS OF FIXED WING TO COVER "A" 1/5 AT DOWNED OV-10 CRASH SITE @ AT992578. RAN TWO FLIGHTS OF FIXED WING ON FORTIFIED AREAS @ AT982577 AND AT986555.

CONDUCTED VR OF AT7855 FOR 1/4/M. CONDUCTED VR OF GRID 0154 FOR PAST 1/4; RAN TWO AIR STRIKES 2 AT015545 DESTROYING TWO STRUCTURES.

RAN VR MISSION AND ONE AIR STRIKE IN SUPPORT OF TRAILER PARK 14 "A" 2 AT982577: BDA - 2 STRUCTURES DESTROYED, 1 STRUCTURE DAMAGED.

CONTROLLED 4 CAS [CLOSE AIR SUPPORT] IN SUPPORT OF BARKEEP 3/26 ON SUSPECTED ENEMY CONCENTRATION @ AT844740. CONTROLLED 4 CAS IN SUPPORT OF RECON TEAM WEDDING RING @ AT805493. 40 NVA SIGHTED WITH WEAPONS, PACKS AND MORTAR TUBES.

RAN 3 FLIGHTS OF AIR IN SUPPORT OF TROOP EXTRACTION. THREE STRUCTURES WERE DESTROYED.

Submitted by:
N/A, 20030822
---
Personal Narrative
The tail number of Captain Kimmel's OV-10A was #155422. I was the Plane Captain of his aircraft. I did the preflight and strapped both Capt. Chastant & Capt. Kimmel into the seats, patted Capt. Kimmel on the back and said happy hunting. We started up the engines, did the flight control check, then the brake check. and saluted both of them. Then I was told that Capt. Kimmel and Capt. Chastant had crashed, and were both KIA. I tried to go on the recovery but LtCol Sam Fulton wouldn't let me go. I knew the Crewchief that cut the riser straps to free Capt. Kimmel, his name was LCpl Ralph Orlando (Hostage Animal) he told me that Capt. Kimmel was busted up real bad, and was hard to carry to the Huey. I don't know which huey Animal was in, VS-3 or VS-10. I'm not sure but I believe he said they took him to Charlie Med. I had painted some nose art on the OV-10, it was a flexed arm holding a lightening bolt. I was tranferred up to VMO-6 2 weeks after the crash.
Submitted by:
David E. Rabing, VMO-2, Plane Captain on this aircraft, 20030822
---