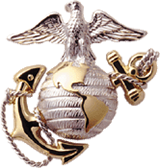 Incident Date 19690130 H&MS-36 UH-34D 148822+ - Mechanical Failure, Crash
[CREW]
Schlicht, Jerome Joseph 1stLT Co-Pilot H&MS-36 MAG-36 1969-01-30 (vvm 33W:022)
Frye, Michael Bruce LCpl Crew Chief H&MS-36 MAG-36 1969-01-30 (vvm 33W:019)

---
SCHLICHT JEROME JOSEPH : 0100649 : USMCR : 1stLT : O2 : 7561 H-34 : 25 : MELROSE : MN : 19690130 : Air Loss Crash Land : Crew : body recovered : Thua Thien (Hue) :02 : 19430607 : Cauc : Catholic/married : 33W : 022
FRYE MICHAEL BRUCE : 2324330 : USMC : LCPL : E3 : 6351 : 20 : HAMMOND : IN : 19690130 : Air Loss Crash Land : Crew : body recovered : Thua Thien (Hue) :01 : 19480205 : Cauc : Protestant/single : 33W : 019
---
Personal Narrative
Aircraft was attached to H&MS-36 Phu Bai and used for medevac, resupply and occasional "Holy Helo" [chaplain's aircraft] to Quang Tri. Was lost due to in-flight failure related to the tailrotor servo. Later determined to be hydraulic contamination but who knows for sure. LCPL Frye was from the engine shop. Never did find out why the bird had a slow VGI flag.
Submitted by:
Wayne Stafford, flew on & maintained BuNo 148822., 20030821
---
MAG-36 Command Chronology - January 1969
A UH-34D from H&MS-36 crashed at YD526352 on 30 January. Two crew members were killed and two received minor injury. The aircraft was destroyed by fire and the cause of the accident is under investigation.
Submitted by:
N/A, 20030828
---
Personal Narrative
I was a PLC(A) with Jerry Schlicht out of Minneapolis. We played softball together on the USMCR team. Jerry joined HMM-363 just before I left on a FAC/ALO tour. As I remember, the a/c landed hard but safely. It was one of Jerry's first flights. He jumped out the copilots window and was running away when struck in the back by a main rotor blade. The rotorhead was still turning and due to the hard landing the blades were flapping. In addition, the gear had collapsed so the blades were that much closer to the ground. I think the aircraft commander was Fred Halliday. He got out fine, went on to fly 46's and C-130s.
Submitted by:
Jerry Martin, HMM-363 squadron mate, 20030821
---
Personal Narrative
I was a crew chief assigned to H&MS-36 from Feb '68 to Mar '69 in Phu Bai, and new Mike Frye very well. It could just as well have been me on that UH-34D, as I also did the "Holy Helo" runs to Quang Tri on Sunday. We were all devastated when we got the news that the chopper went down. I had flown on that particular bird a number of times. Mike was a good guy. Other guys that were around at the time were Jim Behan, Mike Fortes, Tim Toyne, Roger Rogers, the "Gunny," and our CO was Major Ives, I believe.
Submitted by:
Rick Foresteire, Crew Chief in H&MS-36, 20030821
---
Personal Recollection
Jerry was clear of the aircraft, however, he returned to the a/c to assist the gunner and was struck by a rotor blade-----the droop stop failed. Jerry was looking out for his teammates just like he did in college as an offensive lineman.
Submitted by:
Fred Halliday, Pilot, 20110803
---