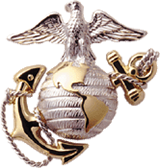 Incident Date 19690307 HMM-262 CH-46D - BuNo 154041 / ET-2 - - Aircraft hit by enemy mortar fire while unloading at FSB Cunningham
[GROUND]
Arroyo, Ramon Jaime PFC Grnd Casualty HMM-262 H/2/3rdMarines/3rdMARDIV 1969-03-07
Greenwood, Dale Edward PFC Grnd Casualty HMM-262 H/2/3rdMarines/3rdMARDIV 1969-03-07
McDonald, Lewis Levi PFC Grnd Casualty HMM-262 H/2/3rdMarines/3rdMARDIV 1969-03-07

---
3rd MarDiv Casualty Report
Three Marines were killed while unloading a CH-46 helicopter at FSB CUNNINGHAM, located near the Laotian border, 24 miles S-SW of Quang Tri City. Coordinates YD 185134. The CH-46D took a direct hit from hostile mortar fire while in the LZ, mortally wounding the "H" Company Marines. The helicopter exploded.
Source:
3rd MARDIV CASUALTY REPORT
Submitted by:
Sid Nanson, Independent Researcher, UK, 20130322
---
HMM-262 Command Chronology Mar 1969
7 March 1969

First Lieutenant D L MOTTARD was directed to transport TFDS components from YD 216175 to YD 135136. While unloading the internal load an explosion of unknown origin burst the aircraft into flames. The aircraft was destroyed in the fire and Marines in the zone had to aid the crew in escaping the burning aircraft. Four of the crew members received severe burns and were med-evaced.
Source:
www.virtual.vietnam.ttu.edu
Submitted by:
Alan H Barbour, Historian, Research Historian, USMC Comabt Helicopter Assoc, 20130322
---
HMM-262 After Action Report - 7Mar69
Crew Members aboard HMM-262 Mission 93-14:

Pilot: Dale L. MOTTARD
Copilot: Carl S. SHEPHERD
CrewChief: Roger L. SEALEY
Gunner: PLOTT
Gunner: BROOKS

Medevacs were flown to Quang Tri and then to the USS REPOSE.

Submitted by:
Alan H Barbour, Historian, Research Historian, USMC Combat Helicopter Assoc, 20130322
---
Personal Request
I was on FSB Cunningham as a replacement Squad leader and was instructed by an officer to help unload the chopper.

It is important that I now know what the difficulty is with me being awarded the AUC. According to the listed wounded I was not listed! I was interviewed in the Med station as to what occurred and all that I remember is this red ball of fire coming at me. No more recollections until being interviewed at the Med Station. I never stopped for aid on the ship, as soon as I was stable off to CONUS I went.

0311/2153708.

[Not familiar with an AUC - what does your parent unit have in the records - what was your parent unit. Suggest that you go to the Texas Tech Vietnam Archives and look up the records for your parent unit]

http://www.virtualarchive.vietnam.ttu.edu/starweb/virtual/vva/servlet.starweb?path=virtual/vva/virtual.web
Submitted by:
Sgt. Thomas D. Pirnie, I was inside chopper, 20150905
---