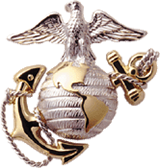 Incident Date 19690314 HMM-161 CH-46D 154841+ / YR-31 - Hostile Fire, Crash
[CREW]
Hutton, William James HM2 Corpsman-Crew HMM-161 H&MS-39/PROVMAG-39/1stMAW 1969-03-14 (vvm 29W:038)
[PASSENGERS]
Kukuruda, Andrew Joseph PFC Medevac HMM-161 M/3/4 3rdMarDiv 1969-03-14 (vvm 29W:038)
Thornton, Alan Wayne PFC Medevac HMM-161 M/3/4 3rdMarDiv 1969-03-14 (vvm 29W:041)
Smith, Richard William PFC Medevac M/3/4 3rdMarDiv 1969-03-14 (vvm 29W:040)
Ward Jr., George Robert LCpl Medevac M/3/4 3rdMarDiv 1969-03-14 (vvm 29W:041)
Stolley Jr., William R LCpl Medevac M/3/4 3rdMarDiv 1969-03-14 (vvm 29W:041)
Ruiz, Antonio Elizondo PFC Medevac M/3/4 3rdMarDiv 1969-03-14 (vvm 29W:040)
Hayes Jr., Michael John PFC Medevac M/3/4 3rdMarDiv 1969-03-14 (vvm 29W:037)
Falconbury, Earl Fern PFC Medevac M/3/4 3rdMarDiv 1969-03-14 (vvm 29W:036)

---
THORNTON ALAN WAYNE : 2413557 : USMC : PFC : E2 : 0311 : 20 : LAKEWOOD : CA : 19690314 : Hostile, died, rocket propelled grenade, (Medevac helicopter casualty) : body recovered : Quang Tri (Mutters Ridge) : 19481017 : Cauc : Protestant/Single : 29W : 041
SMITH RICHARD WILLIAM: 2313780: USMC :: PFC: E2: 0311: 19: MINNEAPOLIS: MN: 19690314 : Hostile, died, rocket propelled grenade, (Medevac helicopter casualty) : body recovered : Quang Tri (Mutters Ridge) : 19490808 : Cauc : RomanCatholic/Single : 29W : 040
WARD GEORGE ROBERT JR: 2370902: USMC : LCPL: E3: 0351: 19: CLARKSVILLE: TN: 19690314 : Hostile, died, rocket propelled grenade, (Medevac helicopter casualty-passenger) : body recovered : Quang Tri (Mutters Ridge) : 19490806 : Cauc : Protestant/Single : 29W : 041
STOLLEY WILLIAM R JR: 2423130: USMC : LCPL: E3: 0351: 20: DOWAGIAC: MI: 19690314 : Hostile, died, rocket propelled grenade, (Medevac helicopter casualty-passenger) : body recovered : Quang Tri (Mutters Ridge) : 19481207 : Cauc : RomanCatholic/single : 29W : 041
RUIZ ANTONIO ELIZONDO : 2453327 : USMCR : PFC : E2 : 0331 : 26 : HOUSTON : TX : 19690314 : Hostile, died, rocket propelled grenade, (Medevac helicopter casualty-passenger) : body recovered : Quang Tri (Mutters Ridge) : 19430116 : Cauc : RomanCatholic/married : 29W: 040
HUTTON WILLIAM JAMES : B508105 : USNR : HM2 : E5 : HM2 : 22 : COLUMBIA: MO : 19690314 : Hostile, died while missing , artillery, rocket, mortar (Ground casualty) : Body Recovered : Quang Tri (Mutters Ridge - LZ SIERRA) : 19460825: Cauc: Protestant/Single : 29W: 038
HAYES MICHAEL JOHN JR : 2255769 : USMC : PFC : E2 : 0311 : 20 : BOUND BROOK : NJ : 19690314 : Hostile, died, rocket propelled grenade, (Medevac helicopter casualty-passenger) : body recovered : Quang Tri (Mutters Ridge) : 19480323 : Cauc : Protestant/Single : 29W: 037
FALCONBURY EARL FERN : 2439846 : USMC : PFC : E2 : 0311 : 18 : HAMMOND : IN : 19690314 : Hostile, died, rocket propelled grenade, (Medevac helicopter casualty-passenger) : body recovered : Quang Tri (Mutters Ridge) : 19500911 : Cauc : Protestant/Single : 29W: 036
---
Personal Narrative
An H-46 was taking on WIA's on Mutter's Ridge, LZ Sierra, when it was hit by an RPG and was destroyed. There were at least 4 or more of our guys KIA by the explosion and the crew was severely burned. Samuel Hope Jr. was one of the KIA's. We were M Co. 3/4 3rdMARDIV.
Submitted by:
Steven W. Percival, M/3/4, grunt on ground, 20030821
---
Personal Narrative
We knew the situation at LZ Sierra was critical that day. We brought in an external load, dropping it in a bomb crater, and then sat down in the LZ. I remember the wounded being carried onto the helicopter.

There was an explosion, I felt like someone hit me with a baseball bat. JP-4 was spraying all over me. Fire was moving through the rear cabin. Everyone was screaming. The flames were hitting my face. I could no longer see and I became disoriented. I couldn't help any of the wounded Marines aboard. I couldn't even help myself. I felt another explosion and my body hitting the ground.

I remember some Marines taking me to the top of the LZ and mortars pounding the hill for what seemed like forever. I was hospitalized from 690314 to 700615 for my injuries and later medically retired from the US Marine Corps.

There is not a single day that goes by that I do not remember that medevac mission. The flight crew of Yankee Romeo 31 did our very best that day. One member of our crew, a Navy Corpsman was killed also. I am sorry for the families that lost their sons. My mission was to save their lives. Unfortunately I failed my mission and lost my aircraft.

Submitted by:
Thomas Eusanio, Crew Chief of YR-31 assigned to HMM 161, 20030821
---
Personal Narrative
From a grunt on the ground, Thomas Eusanio may feel guilt - but he is in NO WAY responsible for anything that happened that day. NVA were in close to us for days and one of them was concealed and obviously waiting for a chopper to come in. It was an ambush with no warning - a direct hit from close range with an RPG with devastating results. We ground troops failed to protect our life line. I was fourty feet away when this all happened.

Submitted by:
Steven W. Percival, grunt on ground, 20050315
---
Personal Narrative
I witnessed the RPG [rocket propelled grenade] attack on that medivac. We were on the adjacent hill just south of LZ Sierra on standby to support Mike Company. It was horrible to witness, knowing that the gook piece of crap who shot the RPG waited until the H-46 was loaded and starting to lift off. We felt so helpless and angry. Our hearts went out to all those fine young men aboard and to 1LT Edwin C. Kelly, their CO. I've relived that event in my mind many times since then.
Submitted by:
Nick Esposito, Sr. Corpsman K3/4, 20060807
---
Personal Narrative
I just finished helping get the Marines from my platoon who were wounded onto the ch47 [CH-46]. I went down to the platoon, talking to my Marines, trying to get them ready for another possibility of being overrun again, when a hugh explosion shook the ground around us and was told it was the ch47.

We hardly had a chance for things to quiet down when we began to receive incoming from NVA mortars. I was blown out of my foxhole when a round landed in our foxhole. I was thinking this is it, they are going to counterattack, when I was told another Huey came in on the reverse slope picking up walking wounded.

I was really surprised of the bravery of those men risking their lives coming into a very hot LZ trying to still get out the wounded. I want to say that during that whole experience I heard the saying "uncommon valour was a common virtue" before, but I learned what it meant that day. Thank you Pop A Smoke - your bravery was beyond the call of duty. Thank you Colonel to have the bravery to resupply and save lives that day.
Submitted by:
1st Lt Michael McKeehen, Platoon Commander, 20060814
---
Personal Recollection
When I got to Sierra I couldn't believe my eyes. We were told to hit the ground running. I passed some shell shocked grunt staring out into space, found a fighting hole and jumped in.

One of Mike Co. grunts was having a cigarette with a dead NVA he had killed the day before. EACH OF THEM had a lit cigarette in their mouth. I never got the whole story of what happened that day, but I did hear about some of the fight from L/CPL Ron Hardy, SGT Thompson, PFC Chappel, PFC Green and L/CPL Parent.

I think there were 8 replacements for 3rd platoon that day; we brought the total up to 12 grunts. I have always had a deep respect for the men of Mike Co., especially SGT Thompson and the survivors of the enemy counterattack. It was a privilege to serve with you guys. Please get back to me when you can. God Bless you,
Submitted by:
Cpl. Joe Lombardo, replacement in 3rd platoon on March 15th 1969, 20090210
---
Personal Narrative
On March 14, 1969, while performing an emergency evacuation at LZ Sierra, my CH-46 was shot down by a RPG while taking on wounded in the LZ. However in the number of KIA's, I believe a Corpsman was also killed. I believe his name was William James Hutton, DOB 08/25/46, from Columbia MO.

Please check out the death of this Navy Corpman. I believe he was a member of our crew but I'm not sure. I would like to know for peace of mind.
Submitted by:
Thomas B Eusanio, Crew Chief - YR 31 - HMM 161 - MAG 39 - 1st MAW, 20030821
---
Personal Narrative
Message to Thomas B Eusanio, crew chief aboard CH-46 Lost 14 Mar 96 on Mutters Ridge, LZ Sierra. Yes sir, the corpsman killed that day was William J Hutton. He was a crewmember of Yankee Romeo 31. Please write if you see this.
Submitted by:
Greg Stanton, Grew up together, 20030904
---
Personal Recollection
Myself and another Marine had just loaded the last KIA; I returned to my fighting hole when an explosion hit me in the back of my helmet. It felt as though someone had hit me in the back of my helmet with a baseball bat.

I looked up the hill and heard the rotors as if it was going to take off. The CH-46 turned to the left and rotor blades hit the ground. I watched as the 46 was about to roll over my position. I ducked into my hole and watched it roll over the top of my fighting hole. The medivac chopper landed upright about twenty feet in front of my hole. It burned from the rear to the front. I was in a state of shock from what happened. I watched as the WIA were trying to get out and were burnt alive as they tried to escape the burning chopper. We were able to get the two door gunners and the two pilots out. The two door gunners were severely burned and one pilot had a wound to his leg.

Later I found out that the CH-46 Marine chopper was hit by an RPG in the right rear as it tried to get the wounded and dead from the day before. I was with 2nd Plt, 3rd Bn, 4th Marines, 3rd Div. I will take this event to my grave. I pray for those that have lost their lives due to this event.
Submitted by:
Donald W. Burrell, Grunt on the ground!, 20120723
---
Personal Recollection
March 14,1969 a CH-46 chopper was coming in to dust off our WIA and dead from the day before. It was hit in the right rear by an RPG. The chopper sounded as to take off, instead it turned to the left and blades hit the ground. The chopper rolled over and over landing up-right. Everyone perished on the chopper except the two door gunners and two pilots.
Submitted by:
Donald W. Burrell, On the ground!, 20120723
---
Family Information
today is 25 Feb 2014. My cousin William J. Hutton was the Corpsman killed by that RPG on 14 March 69 on Mutter's Ridge in helicoter CH-46D, call sign,"YR-31", at LZ-Sierra, Hill 461, 3 clicks south of the DMZ, BnOn 154841.

I would like to contact Thomas B Eusanio, Crew Chief of that helicoptor. or Steven W Percival at USMCSWA@aol.com, or Donald W Burrell at USMC34@cox.net.

PoppaSmoke. I don't want to cause more pain. We have all suffered so much. Believe me I know. I just want to tell them I love them and have suffered in silence for all these years with them.

I don't have crew chief Thomas B. Eusanio's email or I would contact him directly. He sent to me a heart rendering email over 10 years ago.......I was just too heartbroken to respond to him.

Sincerely ...Greg Stanton.........skylolipop@gmail.com 479 248-2707 in Cave Springs, Arkansas.














Submitted by:
Greg Stanton, Corpsman William J. Hutton, KIA on Mutters Ridge, 20140225
---
Personal Request
If anyone whats first hand information on the events of March, 13th or March 14th 1969 please email me at usmcm34@att.net. My name is Donald W. Burrell.
Submitted by:
Donald W. Burrell, Marine in Mike Co., 20150805
---
Personal Comments
If anyone wants to contact me my email has changed from usmcm34@cox.net to usmsm34@att.net. I can give first hand information as to this terrible tragedy.
Submitted by:
Donald W. Burrell, Marine in Mike Co., 20150918
---
Contact ////offer
If anyone wants to contact me about the CH-46 incident, my email is usmcm34@att.net
This is a edit of my past email, I was in error of my past email address. I was there March 14,1969, my fighting hole was closest to the wreckage of YR-31 154841 Ch-46 Chopper.
Submitted by:
Donald W. Burrell, Grunt on the ground!, 20180329
---