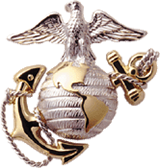 Incident Date 19690401 HMM-263 CH-46D 154814+ - Hostile Fire, Crash
[CREW]
Carroll, Frank Jerome 1stLT Co-Pilot HMM-263 MAG-16 1969-04-01 (vvm 28W:102)
Blankenship, Leroy Irving Maj Pilot HMM-263 MAG-16 1969-04-01 (vvm 28W:101)

---
CARROLL FRANK JEROME : 0101795 : USMCR : 1stLT : O2 : 7562 (H-46) : 26 : DENVER : CO : 19690401 : hostile, crash, land : Copilot : body recovered : Quang Nam (Da Nang) :02 : 19430105 : Cauc : Protestant/single : 28W : 102
BLANKENSHIP LEROY IRVIN : 060005 : USMCR : MAJ : O4 : 7562 (H-46) : 40 : RENTON : WA : 19690401 : hostile, crash, land : AircraftCommander : body recovered : Quang Nam (Da Nang) :22 : 19281117 : Cauc : Protestant/married : 28W : 101
---
From MAG-16 Command Chronologies for April 1969
"On April 1, 1969, A CH-46 from HMM-263 was shot down while attempting to insert a reconnaissance team south of An Hoa airfield, 21 miles SSW of Da Nang. The pilot and copilot were killed in the ensuing crash."
Submitted by:
N/A, 20030821
---
Personal Narrative
MAJ L. I. Blankenship, Pilot and 1/LT F. J. Carroll, co-pilot both KIA when CH-46 went down in Antenna Valley west of An Hoa. A/C crashed, inverted, with cockpit in water filled bomb crater. Both pilots died. Crew escaped, but unable to extract pilots from wreckage as they were pinned under the water. Squadron was HMM-263.
Submitted by:
John Van Nortwick, HMM-263., 20030821
---
Comment on Incident
Catastrophic Blade Failure - The accident resulted from the failure of one of the three forward rotor blades due to metal fatigue. When the one blade failed it produced enormous unbalanced load conditions on the forward rotor head and forward transmission causing them to be literally torn from the aircraft. During this disintegration process, some of the debris impacted the aft rotor system and pylon and it too was torn from the helicopter resulting in the catastrophic crash. Information provided by John L. Lane, Cpl. USMCR; Richard Bianchino, Lt.Col. USMCR(Ret); Larry W. "Slick" Britton, Lt.Col. USMCR(Ret)
Submitted by:
N/A, 20030821
---
First Hand Narrative
If the call sign for Maj. Blankenship and 1st Lt. Carroll for that day was "Peach Bush 2-1" then I was flying starboard gunner on either "Peach Bush 2-2 or 2-3 that day. It was my understanding that Maj. Blankenship received a fatal head wound and the co-pilot was unable to recover the aircraft resulting in the aircraft crashing in the rice paddy.

The initial rescue attempt by "Peach Bush 2-2 and 2-3 was unsuccessful because of the heavy small arms fire coming from a tree-line that ran parallel to the rice paddy and the crash scene. I further understand that an air strike was called in to eliminate the small arms fire from the tree-line while 2-2 and 2-3 returned to An Hoa to unload all unnecessary equipment being carried for the recon team.

Peach Bush 2-2 and 2-3 returned to the crash scene and was able to suppress all remaining fire coming from the treeline with the on-board .50 cals; the recon team secured the area, the crew was rescued, one body I believe to be Maj. Blakenship was placed on-board my aircraft. The word began to filter through the aircraft as we were flying back to MMAF that the XO had been killed in action. This is all predicated on the fact that the downed CH-46D was "Peach Bush 2-1.

Submitted by:
SGT Charles W. Howard, Starboard Gunner, 20070604
---
Personal Recollection
I was team leader/platoon leader of the 1st Force Recon team aboard this aircraft.

I strongly believe we took hostile fire while in the air. The a/c lurched, went nose down left, recovered horizontal just before impact, then finished nose down to the left. Impact split open the length of the starboard side and essentially broke off the stern.

I got to Maj Blankenship rather quickly. He was strapped in his seat, nearly fully exposed, with a shattered canopy around him. I was speaking to him and palpating his carotid artery when he passed.

Lt Carroll was completely inaccessible, covered by wreckage and submerged in the rice paddy. We were told the crew chief died in hospital of a fractured pelvis bleedout-I hope he didn't. I only recall two door gunners and the chief, none were mobile.

The Recon team survived, all injured. Enemy fire on the ground was light and sporadic, suppressed by L/Cpl Jack Walker (broken leg) and then silenced by Marine Air. The chase bird, with a second Recon team (MajGen Wayne Rollings, USMC (Ret) on board) did not land or approach. Another (or maybe same) empty bird came later, the wounded self-evacuated with litter for chief. Another bird then brought in the second recon team to lift the wreckage and recover the pilots.

I honor the incredible courage and fidelity of most of the pilots/crew that flew for us.
Semper Fi, Ringbroom 6 (or possibly Trailer Park 6).

Submitted by:
James Ritchie, COL,USA (Ret), Eyewitness-Passenger on aircraft, 20100417
---
Comment on Incident
Surviving crew members were:
L/CPL E. D. NEWTON
L/CPL D. M. OROZCO
L/CPL G. M. STAPLES
Submitted by John Lane, HMM-263

Submitted by:
N/A, 20030821
---
MAJ. BLANKENSHIP was a GREAT Marine officer, I flew many mission with him as his crew chief. The Maj. will be missed by so many people.
Submitted by:
ALBERT PULE, The MAJ.s crew chief, 20190303
---
Maj Leroy Irving Blankenship, HMM-263
http://www.popasmoke.com/visions/image.php?source=3498


Submitted by:
POPASMOKE Admin, 20050206
---