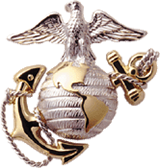 Incident Date 19690411 HMM-364 CH-46D 153332+ - Mechanical Failure
[CREW]
Meeks Jr., Charles Henry Sgt Gunner HMM-364 MAG-16 1969-04-11 (vvm 27W:060)
Bosbery, Donald Charles 1stLT Co-Pilot HMM-364 MAG-16 1969-04-11 (vvm 27W:054)
Barnhart, Beverly Lee SSgt Crew Chief HMM-364 MAG-16 1969-04-11 (vvm 27W:054)
Barnes, Laurie Eugene 1stLT Pilot HMM-364 MAG-16 1969-04-11 (vvm 27W:054)

---
MEEKS CHARLES HENRY JR : 442443697 : USMC : SGT : E5 : 6311 : 23 : LOS ANGELES : CA : 19690411 : Air Loss Crash Land : Gunner : Quang Nam (Da Nang) : 03 : 19460315 : Negro : Protestant/single : 27W : 060
BOSBERY DONALD CHARLES : 557627271 : USMCR : 1stLT : O2 : 7562 (H-46) : 24 : DALY CITY : CA : 19690411 : Air Loss Crash Land : Copilot : body recovered : Quang Nam (Da Nang) :02 : 19440915 : Cauc : Protestant/married : 27W : 054
BARNHART BEVERLY LEE : 536321016 : USMC : SSGT : E6 : 6351 : 32 : WENATCHEE : WA : 19690411 : Air Loss Crash Land : CrewChief : Quang Nam (Da Nang) :14 : 19361022 : Cauc : Protestant/married : 27W : 054
BARNES LAURIE EUGENE : 289384277 : USMCR : 1stLT : O2 : 7564 H-53: 25 : MC ARTHUR : OH : 19690411 : Air Loss Crash Land : AircraftCommander : body recovered : Quang Nam (Da Nang) :03 : 19440111 : Cauc : Protestant/married : 27W : 054
---
HMM-364 Command Chronology - February 1969
11 April 1969 - YK-16 broke up in flight, crashed with 4 KIAs.
Submitted by:
N/A, 20030827
---
HMM-364 Command Chronology - April 1969
Casualties for the Month April 1969 - McClain, JA LCpl WIA
Barnhart, BL SSgt KIA
Meeks, CH Sgt KIA
Barnes, LE 1stLt KIA
Bosbery, DC 1stLt KIA
Burdick, CF LCpl WIA
Nickerson, MK 1stLt KIA
Bianchino, RL Capt WIA
Gomez, E Cpl WIA
Harris, JE LCpl WIA
Underwood, JE Sgt WIA
Submitted by:
N/A, 20030827
---
Narrative from Friends
I met Charles Meeks when we were both stationed at MMAF in RSVN. I was not familiar with the other Marines that were onboard that day. On that day I was flying as a gunner on a CH-46 from HMM-263. Meeks had two goals upon leaving the Marines: (1)to purchase a house for his mother, (2)finish college.

Submitted by:
C.W. Howard, Friend of a crewmember, 20070522
---
Personal Recollection
Bev Barnhart and I had been stationed together I believe it was with VMCJ-1 in 1960-61. Bev was a hydraulics mechanic and I was a jet mech. After my tour in Viet-Nam in 64-65 I ran into Bev and another friend of mine, SSgt Ron Fair, as we were all assigned to the NATTC to be instructors.

They were excellent instructors but they wanted to get back to Nam and help out their friends and they also missed the hot days, maybe. They were great Marines and everyone who knew them I know are still missing them today. Semper Fi my friends, I know you're having a blast up stairs and probably driving The Old Man nuts. God Bless you Bev and Ron.
Submitted by:
GySgt. A.J.Salt USMC Ret., Just that Bev was a great friend and Marine, 20121001
---
Sgt Beverly Lee Barnhart, HMM-364
http://www.hmm-364.org/kia2.html
Submitted by:
POPASMOKE Admin, 20050219
---