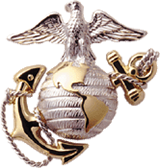 Incident Date 19690414 HMM-364 CH-46D 153361+ / YK-5 - Hostile Fire, Crash
[CREW]
Sperb, William Lyle HM2 Corpsman-Crew MABS-16 MAG-16 1969-04-14 (vvm 27W:083)
Nickerson, Michael Kent 1stLT Pilot HMM-364 MAG-16 1969-04-14 (vvm 27W:080)
Gendron, Robert Michael Sgt Gunner HMM-364 MAG-16 1969-04-14 (vvm 27W:080)
[PASSENGERS]
Banister, John Edward LCpl Photographer H&MS-17, MWSG-17 1969-04-16 (vvm 27W:092)

---

SPERB WILLIAM LYLE : B824422 : USNR : HM2 : E5 : HM2 : 20 : GRESHAM : OR : 19690414 : hostile, crash, land : Crew - Corpsman: body recovered : Quang Nam (Da Nang) :02 : 19480822 : Cauc : Roman Catholic/single : 27W : 083

NICKERSON MICHAEL KENT : 0100556 : USMC : 1stLT : O2 : 7562 (H-46) : 25 : INDIANAPOLIS : IN : 19690414 : hostile, crash, land : AircraftCommander : body recovered : Quang Nam (Da Nang) :03 : 19431230 : Cauc : Protestant/married : 27W : 080 : SILVER STAR 14APR69
GENDRON ROBERT MICHAEL : 2242030 : USMC : SGT : E5 : 1141 : 21 : COSTA MESA : CA : 19690414 : hostile, crash, land : Gunner : body recovered : Quang Nam (Da Nang) :03 : 19471215 : Cauc : Protestant/married : 27W : 080
BANISTER JOHN EDWARD : 2323949 : USMC : LCPL : E3 : 6320 : 20 : PEORIA : IL : 19690416 : Hostile, died of wounds, air loss crash land : Combat Photographer : body recovered : Quang Nam : 02 : 19480707 : Cauc : RomanCatholic/single : 27W : 092
---
HMM-364 Command Chronology - April 1969
14 April 1969 - Seven enemy fire incidents were reported with ... YK-5 being shot down with 3 KIA and 3 WIA.
Submitted by:
N/A, 20030827
---
HMM-364 Command Chronology - April 1969
Casualties for the Month April 1969 - McClain, JA LCpl WIA
Barnhart, BL SSgt KIA
Meeks, CH Sgt KIA
Barnes, LE 1stLt KIA
Bosbery, DC 1stLt KIA
Burdick, CF LCpl WIA
Nickerson, MK 1stLt KIA
Bianchino, RL Capt WIA
Gomez, E Cpl WIA
Harris, JE LCpl WIA
Underwood, JE Sgt WIA
Submitted by:
N/A, 20030827
---
Personal Narrative
Sgt Bob Gendron died that day as my right gunner and is not mentioned [in the official squadron Command Chronology] - he had been told that morning that he was due for rotation that day - he volunteered to stay aboard.
Submitted by:
Ernesto Gomez, I was the crew chief on YK-5, 20070826
---
Comment on Incident
The mission was an emergency medevac on the south side of "Charlie Ridge." There wasn't a suitable LZ so a hoist extraction was underway when intense enemy fire erupted. Capt. Bianchino recalls, "The aircraft had sustained a dual hydraulic boost failure. The utility and #2 boost gauges immediately dropped to zero and the #1 gauge began to fluctuate and was dropping noticeably. I knew I had to get the aircraft to a suitable landing zone before all hydraulic pressure was lost and subsequent control of the aircraft. I activated the explosive device to shear the hoist cable which was hanging down below the aircraft. The mountain's topography dropped off steeply to the side of the aircraft. I kicked in rudder, turned 90o and started an auto rotation to the valley beneath us. Well, the #1 hydraulic system failed completely and the mountain's gradient was not steep enough. We hit, nose up, like a motorboat and plowed through the trees" - a/c exploded on impact - R.L. Bianchino (Copilot), E. Gomez (Crew Chief) and W. Burdick (Gunner) survived crash.
Submitted by:
N/A, 20030821
---
Personal Narrative
I was on night duty at the Comm Shop when the word came in of the crash landing of Bill's medevac chopper. Although the memory lives on in me with vivid clarity, I thought all crew members were lost. I also thought it was a night medevac, but the co-pilot does not mention that. I remembered that recovery of the bodies and the chopper had to wait until daylight. Who knows, after 30 years, my memory has possibly distorted things. I do know that Bill Sperb was the finest example of a corpsman that the navy could ever produce. He was a shining hero and to this day, in lectures to college students, I talk about him, use his name and in that way, hope to keep him alive. Bill was attempting to break the record for medevacs and was in the last month of his first extension. He was going to be a doctor when he finally finished up in Nam. The world lost a great humanitarian and wonderful human being when it lost Bill. I miss him every day.
Submitted by:
Bob Spear, Bill Sperb's friend and companion at MMAF, 20030821
---
Personal Narrative
Elements of 'Lima' Co, 3rd Bn, 7th Marines made a grueling 4 click hump to recover 2 bodies and weapons that were not recovered after the action that brought down this chopper on or about the 15th of April. As grunts that relied heavily on our 'brothers' in the air we were proud to do it.
Submitted by:
James Trenam, Recovery team, 20030821
---
Personal Narrative
Bill was an excellent Corpsman - a man with an easy smile & good laugh. I was with Comm. Company and Bill was around a lot. The years have fallen away.

I rotated back after my extension and Bill was still there. I didn't know until I read his name on the list that he hadn't made it home.
Submitted by:
Chuck Coster, knew Bill Sperb, 20031212
---
1stLt Michael Kent Nickerson
http://www.hmm-364.org/nickerson-mk-index.html
Submitted by:
POPASMOKE Admin, 20050219
---
Personal Narrative
I thought a picture of Bill Sperb would be an appropriate memorial for him this Memorial Day, 2006. This was taken two months before he was killed in his hooch after a particularly grueling series of medevacs that day.
Submitted by:
Bob Spear, Friend of Bill Sperb and served with him in Nam, 20060518
---
Personal Tribute
I have created a memorial tribute video in Bill Sperb\'s honor and placed it on YouTube. Go there and search for Bill Sperb Corpsman if the following link does not work.

http://www.youtube.com/watch?v=hudxsocb-nU


Submitted by:
Bob Spear, Friend of Bill Sperb, served with him in Vietnam, 20080214
---