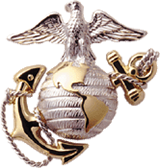 Incident Date 19690419 HMM-263 CH-46D 154835+ - Hostile Fire, Crash
[CREW]
Terhorst, Bernard Reinhold Maj Pilot HMM-263 MAG-16 1969-04-19 (vvm 26W:012)
Rolstad, Theodore S LCpl Crew HMM-263 MAG-16 1969-04-19 (vvm 26W:011)
Huie Jr., Robert Dotson Capt (PP) Co-Pilot HMM-263 MAG-16 1969-04-19 (vvm 26W:009)
Henderson, Arthur Franklin LCpl Crew HMM-263 MAG-16 1969-04-19 (vvm 26W:011)
Gallion, Gaylen Ray Cpl Crew HMM-263 MAG-16 1969-04-19 (vvm 26W:008)
Angelley, Gerald Dwain HMC Corpsman-Crew HMM-263 MAG-16 1969-04-19 (vvm 26W:006)

---
TERHORST BERNARD REINHOLD : 068004 : USMC : MAJ : O4 : 7562 (H-46) : 37 : ST PAUL : MN : 19690419 : hostile, crash, land : AircraftCommander : body recovered : Quang Nam (Da Nang) :16 : 19320310 : Cauc : Roman Catholic/married : 26W : 012 : SILVER STAR 23FEB69 : SILVER STAR 19APR69
ROLSTAD THEODORE S : 2251338 : USMC : LCPL : E3 : 6341 : 20 : SEATTLE : WA : 19690419 : hostile, crash, land : Crew : body recovered : Quang Nam (Da Nang) :02 : 19480910 : Cauc : Roman Catholic/single : 26W : 011
HUIE ROBERT DOTSON JR : 092875 : USMC : CAPT : posthumous promotion : O2 : 7562 : Copilot : CH-46 : 26 : ARKADELPHIA : AR : 19690419 : hostile, crash, land : Crew : body recovered : Quang Nam (Da Nang) :03 : 19420730 : Copilot : Protestant/married : 26W : 009

HENDERSON ARTHUR FRANKLIN : 2349056 : USMC : LCPL : E3 : 6341 : 20 : LOS ANGELES : CA : 19690419 : hostile, crash, land : Crew : body recovered :Quang Nam (Da Nang) :02 : 19480813 : Cauc : Protestant/single : 26W : 011
GALLION GAYLEN RAY : 2270449 : USMC : CPL : E4 : 6320 : 24 : SYLMAR : CA : 19690419 : hostile, crash, land : Crew : body recovered : Quang Nam (Da Nang) :03 : 19440925 : Cauc : Protestant/married : 26W : 008
ANGELLEY GERALD DWAIN : 5692023 : USNR : HMC : E7 : HMC : 38 : LOS ANGELES : CA : 19690419 : hostile, crash, land : Crew - Corpsman: body recovered :Quang Tri :20 : 19301217 : Cauc : Protestant/married : 26W : 006
---
Personal Narrative
CH-46 was on Medevac on Charley Ridge W of Da Nang. A/C was hit multiple times in broom closet area. Both hydraulic systems shot away. One lost immediately, second gradually lost pressure. A/C remained airborne for some time (15-20 minutes?) while crew tried to get to suitable runway. A/C became more and more uncontrollable as #2 hydraulics bled away. Bernie was going to try to roll it on at Thuong Duc SF camp dirt runway above 40 knots. (The NATOPS recommended procedure in event of no hydraulics landing). An ARMY Caribou was sitting in the middle of the runway there and nobody could raise them on any freq including guard to get him off the runway. They ran out of hydraulics, luck, and time soon after that, rolled inverted, and went in.
Submitted by:
John Van Nortwick, HMM-263 Squadron S-3, 20030821
---
Personal Narrative
On 690419, I was flying gunner in the lead bird of a flight of 2 CH-46s flying medevacs (out of An Hoa, I think). The missions prior to the incident had been quiet ones, so much so that the chase plane's crew was getting bored. They asked to switch to lead on the next mission and did. The next mission was to be a cable extraction through the trees because there was no clearing large enough in which to land. The grunts on the ground said they hadn't received any enemy fire in several hours so no one expected what happened.

MAJ Terhorst maneuvered into a hover over a hole in the jungle canopy. The crewchief lowered the cable and the Marines on the ground hooked up the wounded man. As the wounded man was being hoisted up, the entire perimeter erupted with muzzle flashes. To make a long story short, they took numerous hits and the pilot tried to fly back to the lowlands and attempt a landing. However, the hydraulics systems had been shot out and it was impossible to control the plane. They suddenly did about 359 degrees of a 360 degree loop and crashed in a giant fireball. All six aboard died instantly.
Submitted by:
Joe Goins, Gunner on lead ship in formation (HMM-263), 20030821
---
PERSONAL RECOLLECTION
I just came across information on my squadron XO that died in 1969 flying an CH46. I witnessed him using three H34s to complete one mission in 1966 or 1967. Each time he went into the hot zone and sustained enough damage to not complete the job. He would not let the wingman go into the hot zone. Instead he replaced his helicopter and went back completing the mission on the third attempt. He was a Marines Marine.
Submitted by:
Terry Lee Wilcox, H34 Captain Pilot Vietnam 1966-1967 HMM263, 20181128
---
Personal Recollection
I was the crew chief of the lead chopper the day this crash occurred. My pilot tried to get the pilots to land several times but they were determined to get to a safer area before landing the wounded bird. The chopper was all over the sky and they saved it from inverting several times . After the crash I tried to talk my pilots into landing but the 50cal rounds were cooking off in every direction as well as other small arms rounds. The fireball was tremendous and very intense. We circled for some time calling for ground support in the area. Being a witness to this tragedy that was suppose to be our medivac has always been haunting and hard. I knew all these marines and the corpsman very well...I will never forget my friends.
Submitted by:
Terry Haney, Crew chief in lead bird EG-3, 20130529
---
Internet Information
Theodore Rolstad graduated from Cleveland High School in Seattle.
The school has created a memorial to it's Vietnam military men.



Submitted by:
Darilee Bednar, researcher, 20040505
---
Personal Narrative
Terry, Art, and I arrived in country together - the same helicopter unit and same MOS. I was sent north to Quang Tri - to HMM 161. I'll never forget the day I last saw them and the day I heard the news. Beal, another buddy, just back from DaNang told us. My response - disbelief, anger. I think about them all the time. Great guys!! It's so sad.
Submitted by:
John Jones, my good friends, 20060107
---
HMC Gerald Dwain Angelley
http://www.popasmoke.com/visions/image.php?source=4817

Submitted by:
POPASMOKE Admin, 20050206
---
LCpl Theodore S. Rolstad
http://www.facesfromthewall.com/1969apr.html

Submitted by:
POPASMOKE Admin, 20050220
---