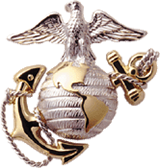 Incident Date 19690420 HMM-165 Ground N/A - HML-167 Ground N/A - Hostile Rocket Fire - MMAF
[GROUND]
Villalobos, Eliseo Morales Sgt Grnd Casualty HML-167 MAG-16 1969-04-20 (vvm 26W:016)
Vesey, Charles Hansen Sgt Grnd Casualty HMM-165 MAG-16 1969-04-20 (vvm 26W:013)

---
VILLALOBOS ELISEO MORALES : 1961577 : USMC : SGT : E5 : 6342 : 27 : SAN ANTONIO : TX : 19690420 : hostile action : Ground Casualty : rocket attack : body recovered : Quang Nam (Da Nang) : 08 : 19420415 : Cauc : Catholic/married : 26W : 016
VESEY CHARLES HANSEN : 2158964 : USMC : SGT : E5 : 6212 : 23 : NAPA : CA : 19690420 : hostile action : Ground Casualty : rocket attack : body recovered : Quang Nam (Da Nang) : 03 : 19460415 : Cauc : Protestant/married : 26W : 013
---
From MAG-16, S-4 Command Chronology dated 14 May 1969

"On 20 April 1969, 5 122MM Rocket rounds impacted in the MAG-16 area. Two rounds impacted near the Sergeants' Club causing minor damage to the building, 2 KIA's, 32 WIA's (Evac), and 14 WIA's (minor)."

KIA were:
Sgt. VESEY, C. H. HMM-165
Sgt. VILLALOBOS, HML-167

A side note, I was in the Chapel at the time. I was impressed with the Protestant Chaplain, Lt Gordon B. Schumacher. He quietly went around shutting off lights and securing the area with no real concern for his own safety. I have a list of 32 men who were wounded in this incident [and evaced]. Submitted by John Lane, HMM-364, on base at time of incident.

Submitted by:
N/A, 20030821
---
Personal Narrative
I had been working with Charlie most of the PM on a SAS troubleshooting problem. We secured just before sunset and had planned to watch the flick at the beach....Charlie said he wanted to stop by Sgt. Club first....movie ("Bandolero" had just started when first impacts happened). GySgt Pappas of avionics gave us the bad news that night. As an older LCpl, Charlie Vesey was one of the first Marines of higher rank that I had ever really gotten a chance to know, work with, and respect. I think of him every Memorial Day and 4th of July and USMCR Birthday. He will live forever in my mind.
Submitted by:
Tom E. Dabney, MMAF at time of attack (HMM-165), 20030821
---
Personal Narrative
I hadn't known Sgt Villalobos for very long. We had gotten together a few days before the attack at a taco feed with the Bell Tech Reps. He and I came up with a lot of the makin's for the tacos. On the night of the attack, the Sgt's Club was serving food outside, with a lot of the people going next door, so to speak, for the movie. I was told later that Morales had just sat down in the sand when the rockets hit.
Submitted by:
Gary Prewitt (HML-167), friend of casualty, 20040307
---
Personal Narrative
As I recall, there was an outdoor movie board made of plywood which was about 100 ft. or so north of the Sgt's Club. I don't remember what time it was but we had just started watching a western movie when a rocket round hit the Sgt's Club and another one hit on the beach across from us. I can still remember the smell of the smoke an the crys of the wounded as I headed for the nearest bunker.
Submitted by:
Dennis DeZeeuw, at out door flick next to Sgt's Club, 20040325
---
Personal Narrative
I never realized before I read my comments inline with the other experiences listed, that the Sgt I crawled to was right in front of me. This man most likely blocked me from getting hit and killed.

Could anyone please tell me which Sgt died in front of the watch tower, the outdoor movie side of the Sgt's club. I would like to say prayers for him and his family, and thank God again for my life. Thank You All So Much

Submitted by:
Sgt Doug Cunningham, appox 15 to 20 feet from one of the rocket hits, 20041219
---
Personal Narrative
I was at the E club on the patio when the rockets came in. They were about 30 ft. off the ground & rigt behind the movie screen. Soon as I saw them go by I hit the deck. Thought they hit out on the beach, but found out later they hit the Sgt's club. It is awesome to be that close to rockets & live through it. Also went through a mortar attack while working night crew on 364's flight line. Just goes to show you "The Mtn" was dangerous in it's own self.
Submitted by:
Ed Edwards, Witness, 20031127
---
Personal Narrative
My friend and I were at the outdoor theater, ready for the third time to try to see "100 Rifles" with Raquel Welch, with a semi-cold six pack in hand. I'm not sure where the first one hit. In fact I started messing with my friend to relax, that it was only 4th platoon Zulu Company firing their 60 mm mortar again. With that the second hit outside the perimeter in the water.

The only bunker close was the Sergeants Club, so triple time it was. The next hit ten to fifteen feet in front of me. When I came too, I was flat on my face. I crawled to the man in front of me and rolled him over - a KIA, I'm sorry to say. I don't know if this was Vesey or Villalobos. Next, I saw my sergeant, funny really. He was sitting on the stairs of the club looking at the sky - very calm, his white T-shirt showing many holes of blood then all at once turning to one color. I got to him and put him over my shoulder, and carried him across the street to sickbay, leading another with my left hand.

Someone took them, and I repeated the task several more times. The final trip was with a stretcher to get the first guy that I had crawled to. We rolled him on to the stretcher. As we were taught on medevacs - all personal effects and weapons go with the body, so I bent down to throw his boot on to the stretcher only to find that there was more than a boot. About this time I realized two things. First, I was hit in the leg - fairly minor shrapnel wound, and second, my friend who on the initial run to the club was in front and to the left of me was missing. I went crazy looking for him amongst the wounded and KIAs. Turns out that when the one hit in front of us he had just made the watch tower which had sufficient sand bags around it. I never got to sickbay until later, because I was late for GMSP platoon.

You know, it's funny, I have never told that story before, not even to my ex-wives. The weirdest part of this is that when I got state side the heavy's told me that they had awarded me the Silver Star, for action in a hostile attack, while hit, carrying out wounded, and all that BS. Never saw that Star, but did get a lot of slack State Side. Hell the Star will probably arrive in time for my funeral...Typical!!

That war bit me AGAIN, 30 years later. It seems that those 55 gal drums in the fuel dump, the ones with the big orange or white or blue stripe around them, contained dioxin. The result is now I have to shoot insulin twice a day, along with several other problems. This little problem, I'm told will shorten my life span. Go Figure Hun, the hostile war couldn't kill me, but Dow Chemical may!
Submitted by:
Sgt D.H. Cunningham, 10-15 feet from rocket impact, 20041102
---
Sgt Charles Hansen Vesey
Submitted by:
POPASMOKE Admin, 20050206
---
Family Information
I MET ELISEO VILLALOBOS AROUND JANUARY 1969 AT THE EM CLUB MAG-16. HE WAS FROM MY HOMETOWN OF SAN ANTONIO. HE KNEW MY OLDER SISTERS AND WENT TO HIGH SCHOOL WITH THEM. I GOT TO KNOW HIM WELL. MY DECEASED MOTHER KEPT ALL MY LETTERS I SENT HOME FROM THE SERVICE. IN ONE OF MY LETTERS I TALK ABOUT VILLALOBOS. HOW WE HANG OUT, HOW HE KNEW MY SISTERS, AND HOW HE MARRIED A GIRL WITH OUR LAST NAME - NOT RELATED TO US.

IN THE MID 1970'S, AS A CIVILIAN, I WAS DOING SOME PHONE WORK AT A HOME IN SAN ANTONIO, ON THE CITY'S SOUTHWEST SIDE. WHEN I WALKED INTO THE BEDROOM I NOTICED A HUGH PICTURE OF A MARINE IN UNIFORM. I TOLD THE LADY (VILLALOBOS' WIFE) I KNEW THAT GUY. WE WERE STATIONED IN VIETNAM MAG-16 MARBLE MOUNTAIN. SHE ASKED ME WHEN I LAST SAW AND SPOKE TO HIM. I TOLD HER SOMETIME IN JAN-FEB 1969. SHE STARTED WEEPING AND SAID HE HAD BEEN KILLED IN APRIL 1969. WE SPOKE FOR A WHILE. SHE ASKED ME TO RETURN AND WANTED TO TALK SOME MORE ABOUT VILLALOBS. AT THE TIME I WANTED TO FORGET VIETNAM. I CALLED HER A FEW TIMES BUT NEVER COULD GET HOLD OF HER.
Submitted by:
LCPL R. SAN MIGUEL, A Friend of Eliseo Villalobos, 20050418
---