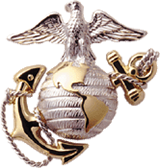 Incident Date 19690422 HMM-161 CH-46D 154840 [YR-50] - Hostile Fire, Crash
[CREW]
Lenz, Thomas Wayne LCpl Gunner HMM-161 PROVMAG-39 1969-04-22 (vvm 26W:026)
Bazemore, William Hodges LCpl Crew HMM-161 PROVMAG-39 1969-04-22 (vvm 26W:024)
[PASSENGERS]
Olson, Meaddow John 1stLT Passenger HQCo/HQBn 3rdMarDiv 1969-04-22 (vvm 26W:026)

---
OLSON MEADDOW JOHN : 0106006 : USMCR : 1stLT : O2 : 0301 : 24 : MOUNT OLIVE : IL : 19690422 : hostile, crash, land : Passenger : body recovered : Quang Tri :01 : 19450415 : Cauc : Roman Catholic/single : 26W : 026
LENZ THOMAS WAYNE : 2276868 : USMC : LCPL : E3 : 6242 : 21 : MOULTON : TX : 19690422 : hostile, crash, land : Crew : body recovered : Quang Tri :03 : 19480309 : Cauc : Protestant/single : 26W : 026
BAZEMORE WILLIAM HODGES : 2351689 : USMC : LCPL : E3 : 6212 : 21 : NORFOLK : VA : 19690422 : hostile, crash, land : Crew : body recovered : Quang Tri :02 : 19480125 : Cauc : Roman Catholic/single : 26W : 024
---
Command Chronology - HMM-161 - April 1969
22 Apr:
HMM-161 flew 56 sorties completing 20 tasks carrying 168 passengers. Five medevac missions were flown to extract 34 medevacs. While working a trooplift for the 2nd ARVN Division into an assault zone, the first aircraft into the zone was destroyed by a command detonated mine with three (3) ALPHA injuries. The second aircraft after returning his troops to the pickup point returned to the assault zone and after having to abort two appraoches due to heavy hostile fire was able to get into the zone and hoist 14 of the medevacs from the zone.

The assault was tried again by Army helicopters into a different assault zone. One of the Army UH-1H's was hit by a mine explosion and two HMM-161 aircraft launched to recover crew and passengers. The lead aircraft took heavy ground fire and received eight hits, but was able to extract the personnel. The CattleCall aircraft was piloted by Major J S Loop and Col E A Parnell (CO - MAG-39).
Submitted by:
N/A, 20031012
---
After Action Report - HMM-161 - 22 April 1969

MISSION INFO
Mission #402
Flt Code 1R5
Flt Time 1.3
Event #92-1
YR-50
T/O 08:00
Land 10:30
Support for 3rdMARDIV

CREW
Pilot: Riordan
Copilot: Thompson
Crew Chief: Jones
Gunner Lenz
Gunner: Bazemore
Other Pass: Lt Olson

OTHER
36 Passengers, 3 missions
Submitted by:
N/A, 20031012
---
Personal Narrative
I served with HMM-161 out of Quang Tri. 1968-1969. My primary MOS was 6242 - AE but "flew guns" for 4 months while I was there. I am proud to say that William Bazemore and Tommy Lenz were friends and hootchmates.

Baze was a classic "scrounger" and could (did) find most anything we needed to make life easier. Tommie played a mean game of back-alley bridge and liked to carry a sawed-off shotgun when he was flying.
Submitted by:
Alan Wheeler, Cpl, USMCR, HMM-161, 20030821
---
Personal Narrative
Both of my older sisters dated Bill Bazemore (Baze) and were totally crushed by his death. I was watching TV with my father (a ret. 30 yr. navy Cdr) the last night before Bill left for Nam. He'd come to pick up my sister. While he waited, he asked my father question after question about war.

I'll never forget Bill, he has a lot of friends in Norfolk VA and his name always comes up with laughter. His younger brother Roy is a friend of mine today. I'd like to correspond with Alan Wheeler if possible.
Submitted by:
James Reilly, friend, 20030821
---
Personal Recollection
Dad died several years ago but left behind pictures of their return helicopter from this mission. He loved all Marines!
Submitted by:
Donald Parnell, son of General E. A. Parnell, 20170329
---
Personal Narrative
Tom was in my AE class at NAS JAX -- we hung together. I knew he died but not when or where.

I graduated first in class so we divided up assignments -- west coasters got El Toro and Santa Ana, middle and east got Beaufort and New River, then we drew for base. I wound up a 6243 in VMFA-251, then VMFA-115 in Chu Lai. On return I went to HMM-774 and became flight test engineer on UH-34Ds.

As I recall Tom Spence went with Tom Lenz to New River.
Submitted by:
Bill Uffelman, AE classmate with Tom Lenz, 20080815
---
Personal Commentary
To add to my comments of the date of Bill Bazemore's... I was able to verify the correct date of the crash. I still think of Bill and other friends I lost in the war, and don't know how I was able to come home from there while they did not. HIGHEST HONOR....TO THEM ALL...... JACK SMITH USMC
Submitted by:
jack smith, best friend killed, 20100315
---
Personal Comment
It is a bit tough seeing Bill Bazemore as a KIA. I go by that name. I am proud to share that name with a "Brother" who served with honor and wore the name well. I served in the Army from 1962 to 1965. Many good men served and gave their all for our great nation. Rest in peace, Bill. Hope to meet you in the great beyond.

Submitted by:
William Martin Bazemore, same name, 20070727
---
Personal Recollection
BILL BAZEMORE WAS A HIGH SCHOOL FRIEND AND FELLOW MARINE. I WAS IN CHU LAI 5/66-6/67 AND DID NOT KNOW BILL HAD JOINED THE CORP OR WAS EVEN GOING TO NAM. WHEN I HEARD THE NEWS I WAS PISSED AND COULD NOT BELIEVE IT. WE WERE TIGHT IN SCHOOL AND LOTS OF AFTER SCHOOL ACTIVITY'S. I HAVE A PAGE FOR HIM ON THE "TOGETHER WE SERVED" WEBSITE WITH AS MUCH INFO AS I COULD FIND ON BILL TILL NOW.I STILL HAVE A QUESTION ABOUT THE DATE OF ACCIDENT. WAS IT IN APRIL OR MAY? TO ALL THAT KNEW BILL AND ANY FAMILY, MY SYMPATHY AND PRAYERS ARE WITH ALL. PLEASE FEEL FREE TO GO TO HIS PAGE: WILLIAM HODGES BAZEMORE ON THE "TOGETHER WE SERVED" WEBSITE AND CORRECT ANY INFO THAT IS INCORRECT. SEMPER FI. RESPECTFULLY,
Submitted by:
jack smith, BEST FRIEND KIA, 20090527
---
Personal Commentary
MEMORIAL DAY 2010. WAS PROUD AND HONORED TO VISIT BILL'S GRAVESITE IN NORFOLK TODAY. IT WAS THE 1st TIME I WAS ABLE TO FIND THE CORRECT CEMETARY(FOREST LAWN). IT WAS A NICE SITE AND AN HONORABLE TOMBSTONE WITH A BRONZE EGA [Eagle Globe and Anchor] AND SEMPER FIDELIS. I RENDERED A SALUTE AND LET HIM KNOW HE WAS REMEMBERED EVERY DAY, NOT JUST ON MEMORIAL DAY.
SEMPER FI BROTHERS,
Submitted by:
Jack Smith, FRIEND OF BAZE, 20100531
---
Tribute
11-09-2011 ANOTHER YEAR NOW,ANOTHER MARINE CORPS BIRTHDAY #236 AND WE ARE STILL HERE TO HONOR WILLIAM HODGES BAZEMORE. I WILL BE GOING BY BILL'S STONE TOMORROW IN NORFOLK TO PAY RESPECTS AND HONOR MY FRIEND.
Submitted by:
JACK SMITH, W.H.BAZEMORE KIA/MY BEST FRIEND, 20111109
---