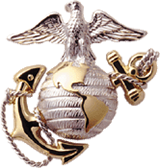 Incident Date 19690502 HMM-262 CH-46D 152559+ - UH-1E USArmy - Mid-air Collision
[CREW]
Williams Jr., Thomas Earl 1stLT Co-Pilot HMM-262 PROVMAG-39 1969-05-02 (vvm 26W:105)
Trigalet, Robert Ernest 1stLT Pilot HMM-262 PROVMAG-39 1969-05-02 (vvm 26W:104)
Stollar, Larry David LCpl Gunner HMM-262 PROVMAG-39 1969-05-02 (vvm 26W:103)
Pyle, Timothy Howard LCpl Gunner HMM-262 PROVMAG-39 1969-05-02 (vvm 26W:102)
Eakins, Melvin Warren LCpl Crew Chief HMM-262 PROVMAG-39 1969-05-02 (vvm 26W:098)
[PASSENGERS]
Vix Jr., Stephen August PFC Passenger F/2/4 3rdMarDiv 1969-05-02 (vvm 26W:104)
Sumner, James Howell 1stSgt Passenger F/2/4 3rdMarDiv 1969-05-02 (vvm 26W:103)
Shelton, Charles Howard LCpl Passenger F/2/4 3rdMarDiv 1969-05-02 (vvm 26W:103)
Powell, Troy Everett LCpl Passenger F/2/4 3rdMarDiv 1969-05-02 (vvm 26W:102)
Osborne, David Franklin PFC Passenger F/2/4 3rdMarDiv 1969-05-02 (vvm 26W:101)
Holtzclaw, Gary Earl 1stLT Passenger F/2/4 3rdMarDiv 1969-05-02 (vvm 26W:099)
Bennett, Richard Boyce Sgt Passenger F/2/4 3rdMarDiv 1969-05-02 (vvm 26W:096)

---
WILLIAMS THOMAS EARL JR : 0100873 : USMCR : 1stLT : O2 : 7562 (H-46) : 25 : PENSACOLA : FL : 19690502 : Air Loss Crash Land : Copilot : body recovered Quang Tri :06 : 19431226 : Cauc : Protestant/married : 26W : 105
VIX STEPHEN AUGUST JR : 2460371 : USMC : PFC : E2 : 0331 : 20 : MOBILE : AL : 19690502 : Air Loss Crash Land : Passenger : body recovered : Quang Tri :00 : 19480926 : Cauc : RomanCatholic/single : 26W : 104
TRIGALET ROBERT ERNEST : 0101545 : USMCR : 1stLT : O2 : 7562 (H-46) : 24 : BRISTOW : OK : 19690502 : Air Loss Crash Land : AircraftCommander : body recovered : Quang Tri :03 : 19440609 : Cauc : Roman Catholic/married : 26W : 104
SUMNER JAMES HOWELL : 669176 : USMC : 1stSGT : E8 : 9999 : 40 : JEFFERSONVILLE : IN : 19690502 : Air Loss Crash Land : Passenger : body recovered : Quang Tri :20 : 19281215 : Cauc : Protestant/married : 26W : 103
STOLLAR LARRY DAVID : 2200738 : USMCR : LCPL : E3 : 7051 : 22 : WATERTOWN : OH : 19690502 : Air Loss Crash Land : Crew : body recovered : Quang Tri :03 : 19470128 : Cauc : Protestant/single : 26W : 103
SHELTON CHARLES HOWARD : 2371146 : USMC : LCPL : E3 : 0331 : 18 : HUNTSVILLE : AL : 19690502 : Air Loss Crash Land : Passenger : body recovered : Quang Tri :01 : 19500520 : Cauc : Protestant/married : 26W : 103
PYLE TIMOTHY HOWARD : 2223229 : USMC : LCPL : E3 : 6320 : 20 : MOBILE : AL : 19690502 : Air Loss Crash Land : Crew : body recovered : Quang Tri :03 : 19490202 : Cauc : Roman Catholic/single : 26W : 102
POWELL TROY EVERETT : 2406514 : USMC : LCPL : E3 : 0311 : 20 : NEWPORT : KY : 19690502 : Air Loss Crash Land : Passenger : body recovered : Quang Tri :01 : 19490326 : Cauc : Protestant/single : 26W : 102
OSBORNE DAVID FRANKLIN : 2503275 : USMC : PFC : E2 : 0311 : 19 : ROCKVILLE : MD : 19690502 : Air Loss Crash Land : Passenger : body recovered : Quang Tri :00 : 19491204 : Cauc : Protestant/married : 26W : 101
HOLTZCLAW GARY EARL : 0101637 : USMC : 1stLT : O2 : 0302 : 24 : CORBIN : KY : 19690502 : Air Loss Crash Land : Passenger : body recovered : Quang Tri :01 : 19441117 : Cauc : Protestant/married : 26W : 099
EAKINS MELVIN WARREN : 2343117 : USMC : LCPL : E3 : 6320 : 23 : CINCINNATI : OH : 19690502 : Air Loss Crash Land : CrewChief : body recovered : Quang Tri :02 : 19451202 : Negro : Protestant/single : 26W : 098
BENNETT RICHARD BOYCE : 2156799 : USMC : SGT : E5 : 2311 : 21 : MURRAY : UT : 19690502 : Air Loss Crash Land : Passenger : body recovered : Quang Tri :03 : 19470701 : Cauc : Roman Catholic/married : 26W : 096


---
HMM-262 Command Chronology - May 1969
2 May 1969 - While on a resupply mission, Chatterbox 93-1 and 93-2 commanded by LtCol Wells and 1/Lt Trigalet carried supplies to XD847614. When in the zone, 93-2 picked up 7 passengers for transportation to Vandegrift Combat Base. While departing from the area, 93-2 experienced a mid-air collision with an Army UH-1H, fell out of control and crashed, with all aboard being killed. The crew consisted of the pilot, 1/Lt Trigalet, the copilot 1/Lt Williams, the crew chief L/Cpl Pyle and the two gunners L/Cpl Eakins and L/Cpl Stoller (H&MS-39)
Submitted by:
N/A, 20030826
---
Personal Narrative
I joined Fox 2/4 in late April 1969 as a grunt PFC. About April 10 I flew from Vandergrift Combat Base to Hill 304 (located up the Cam Lo valley a few kilometers west of Mutter's Ridge. On May 2, 1969 a flight of CH-46s from HMM-262 came in to Hill 304 with supplies. One of the 46's set down on the LZ to pick up seven passengers from Fox Company including First Sergeant James Sumner, our Company First Sergeant, who I had met at Quang Tri and Vandergrift. He had taken me under his wing and helped prepare me for the bush. l had flown out to Hill 304 with him on the 30th.

After the chopper skied out, I was helping to clear the LZ of supplies when I heard a yell that a chopper was down. Looking down the valley I could see a column of black smoke rising from the south side of the valley a few kilometers away and a 46 circling around the crash site. At first we heard there were survivors. My platoon was sent by chopper to the crash site but when we arrived it was clear no one was alive. The chopper had collided with an Army huey and had come down very hard in a small ravine, smashed into small pieces and was burning furiously. The grid coordinates are XD 901598.

The Huey landed safely and the crew was rescued by another platoon from Fox. The cockpit section was somewhat intact near the top of the ravine and the pilot and co-pilot were lying on the ground, face down, without evident injury but clearly dead when I approached them.

I was sent into the ravine as part of the crew retrieving the twelve bodies. It was bad in there and I won't go in to details but we did manage to find enough of each man to send home. While we were digging through the fires and debris another 46 had to hover right over us to help pull out the machine guns. As I stood a few feet under that belly I thought another 46 on us would wipe out the platoon.

The only man killed in the crash I knew personally was our First Sergeant but I feel a deep connection to each of the dead I helped pull out of that ravine and I wish to have their ultimate sacrifice remembered.
Submitted by:
David J. Rice, Sgt, F/2/4, 20030821
---
Narrative from Friend
Lt. Holtzclaw (Gary) was a good friend and classmate of mine in Corbin, Kentucky. He was a good kid and am sure a great Marine.
SemperFi----rest in peace Marine.....


Submitted by:
William Stallings (Sgt. USMC 1962-1968), Classmate of Gary Holtzclaw, 20051210
---
1stLt Robert E. Trigalet
http://www.hmm-262vietnam.org/Wall/trigalet.htm


Submitted by:
POPASMOKE Admin, 20050302
---
1stLt Thomas Earl Williams Jr.
http://www.hmm-262vietnam.org/Wall/williams.htm


Submitted by:
POPASMOKE Admin, 20050302
---
Personal Recollection
I have known Bobby all my life. We were childhood friends from Grade School on up. While I chose to be an Army Air Traffic Controller, Bobby had always said he would be a Marine Pilot. I am very happy that my friend realized his dream. Rest In Peace, my Brother.
Submitted by:
Charlie R. Carter, Childhood Friend, 20150215
---