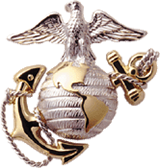 Incident Date 19690729 HML-167 UH-1E 152418+ - Mechanical failure, Crash at Sea
[CREW]
Lewis, Daniel LCpl Gunner HML-167 MAG-16 1969-07-29 (vvm 20W:072)
Kerns, Fred Michael Cpl Crew Chief HML-167 MAG-16 1969-07-29 (vvm 20W:071)
Harrell, Roger Parry Capt Pilot HML-167 MAG-16 1969-07-29 (vvm 20W:070)

---
LEWIS DANIEL : 439684833 : USMC : LCPL : E3 : 6212 : 21 : HOUMA : LA : 19690729 : Air Loss Crash Land : Crew : body recovered : Quang Nam (Da Nang) :02 : 19471212 : Cauc : single : 20W : 072
KERNS FRED MICHAEL : 234786021 : USMC : CPL : E3 : 6212 : 20 : ELKINS : WV : 19690729 : Air Loss Crash Land : Crew : body recovered : Quang Nam (Da Nang) :02 : 19481015 : Cauc : Protestant/single : 20W : 071
HARRELL ROGER PARRY : 263542237 : USMC : CAPT : O3 : 7563 : 28 : JACKSONVILLE BEACH : FL : 19690729 : Air Loss Crash Land : Pilot : body recovered : Quang Nam (Da Nang) :08 : 19401224 : Cauc : Protestant/married : 20W : 070 : SILVER STAR 29JUL69
---
From VMO-2 Squadron Command Chronology

LCpl D. Lewis 2340344/6212 killed in HML-167 aircraft accident 29 July 1969 when a UH-1E crashed into Da Nang Harbor.

Submitted by:
N/A, 20030821
---
Personal Narrative
Roger Harrell, Fred Kerns, Daniel Lewis, KIA, 670729, HML-167 UH-1E went down in South China Sea off Da Nang from compressor stall. Co-Pilot survived crash. Bodies were recovered from ocean the following week. I had known both Kerns and Lewis at VMO-5 at Camp Pendleton. Lewis had requested to fly gunner with HML-167; he was a member of VMO-2 at the time. Kerns was very active in support of an orphanage in Da Nang. Copilot and I identified bodies at Charlie Med.
Submitted by:
Gary Prewitt, Identified bodies after incident., 20030821
---
Personal Recollection
On the day of July 29, 1969, I was a door gunner in the helicopter directly behind the helicopter that crashed in the South China Sea.
Submitted by:
Donald W. Lesko, I was there., 20160714
---
Personal Recollection
I was a friend of Fred at Camp Pendleton, California, VMO-5, when we got our orders to go overseas. Upon arrival our squadron was assigned HML-167. Arrived October 7,1968. We worked in Avionics Shop on the UH1E Gunships and Huey Cobra Gunships. Fred was very well liked by his fellow Marines and was and outstanding Credit to the Marine Corps! We both got checked out to become door gunners. Fred took me to Da Nang Orphanage to meet a war orphan he was sponsoring! This young man had a heart of GOLD! He was an HONOR to know and HONOR To the SPIRIT of THE US MARINE CORPS! ON July 29, 1969, we took off from Marble Mountain Air Facility. I was in the Chopper behind Fred when Their Chopper went down and Crashed in the South China Sea. I have always missed HIM! I always called him FOX MIKE!
Submitted by:
Donald W. Lesko, I was one of the many Marines that liked Fred!, 20181210
---
Personal Request
Fred Michael Kerns was my Uncle. He went by Mike to our family. I am desperate to be in contact with some of his military buddies who served with him. PLEASE contact me if you knew my Uncle.
Submitted by:
Ila Kerns Vasiloff, Fred Michael Kerns was my Uncle , 20170530
---