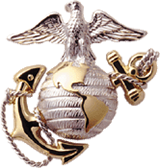 Incident Date 19690731 HMM-262 CH-46D - BuNo153991+ (ET-8) - - Hostile Fire, Medevac hit by RPG during takeoff from LZ
[CREW]
Shelton, James Edward PFC Gunner HMM-262 PROVMAG-39 1969-07-31 (vvm 20W:082)

---
SHELTON JAMES EDWARD : 497500940 : USMC : PFC : E2 : 2511 : 19 : CABOOL : MO : 19690731 : hostile, crash, land : Crew : body recovered : Quang Tri :01 : 19500219 : Cauc : Protestant/single : 20W : 082
---
HMM-262 Command Chronology: 31Jul69
Chatterbox Med-Evac and chase launched on an emergency med-evac in the (LZ) YD065684. Mortars had been received in the zone prior to the attempted med-evac. Seaworthy guns worked the area over and the med-evac decided to attempt going in. Once in the zone the casualties were taken aboard and med-evac lifted out. At about 75 feet, a RPG round struck the aircraft causing severe damage to the controls and aircraft. The aircraft was landed near the ground unit and the med-evacs were removed along with the injured crew members. One gunner was killed, another was severely wounded resulting in the loss of his right arm. The crew chief received shrapnel wounds in and around the eyes resulting in the possible loss of sight in one eye. The corpsman had minor facial lacerations and both the pilot and co-pilot received some shrapnel wounds in the arms. The crew stayed the rest of the night with the ground unit and was evacuated the next morning.
Submitted by:
Kreig "Hip" Loftin, HMM 262 Combat Helicopter Association Historian, 20100214
---
HMM-262 After Action Report – 31 July 1970
HMM-262 After Action Report – 31 July 1970
Time of T/O: 01:30
Time of Landing: 03:40
Medevac Mission # 5031
No. A/C Involved: CH-46- 2 (Chatterbox) - UH-1E- 2 guns (Seaworthy) OV-10A- 1 Bronco

A/C ET-8 (Medevac - Section Lead) 1.6 hrs flt time
Pilot: 1stLt Anderson, Ralph C. - WIA
Copilot: 1stLt Wood, Marion G. - WIA
Crew Chief: LCpl Wilkens, Charles A. – WIA
Gunner: LCpl Orndorff, Edward L. – WIA
Gunner: PFC Shelton, James E. - KIA
Corpsman: HM2 Miller, Daniel D. - WIA

A/C ET-1 (Medevac Chase) 2.2 hours flt time
Pilot: Unser
Copilot: Wagner
Crew Chief: Borsand
Gunner: Ochial
Gunner: Tongren

Location of Medevac: Landing Zone at YD065684

Fire Incidents: Mortar 0215H, RPG 0305H
Medevac went into zone, took mortar. Hueys worked over suspected area, medevac went back, picked up medevacs, pulled up right and was hit by RPG, bird landed OK. Crew received shrapnel (have grunt perimeter at this time. All personnel wounded: PFC Shelton (A wounds), Orndorff (B), Wilkens (B), Miller (F), Wood (F), Anderson (G)

/s/ Lt Anderson, Flight Leader, HMM-262
/s/ Lt Stackhouse, Ops Duty Officer, HMM-262

Submitted by:
Alan H Barbour, Historian, Historian, USMC Combat Helicopter Association, 20100215
---
Personal Narrative
First, I want you to know that it has taken me all this time and much therapy to get to this point where I am investigating my exposure in the war. I am only writing this to hopefully help any friends and family that would want to know more information and I will gladly supply as much as I can remember.

In 1969 I flew as a gunner for HMM-161 & HMM-262 out of MAG 39, Quang Tri, Vietnam. I remember this night well as I was short and it was my last night flying.

We had received a call from a Marine Recon Team that was in pretty bad shape with several wounded and dead already and in addition they were surrounded by NVA troops. To the best of my knowledge it was inside the DMZ or very close.

I was a gunner on the cover chopper and James Shelton was one of the gunners on the lead chopper that went in first. The NVA were well entrenched and the helicopter he was in was hit immediately as it was attempting to land by machine gun fire and brought down by what appeared to be an RPG as I saw the explosion. We were also taking heavy fire and had to pull up.

We then started down and were told by the Recon team that it would be suicide for us to come in. After attempting to get down we were forced to pull up and were ordered back to Quang Tri where we waited as air strikes were conducted around the Marines on the ground. We went in the next morning to evacuate the remaining Marines along with the dead. I hope this helps to understand his loss. Semper Fi!
Submitted by:
Charles Tongren, gunner, 20030821
---