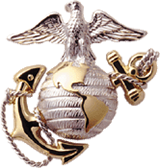 Incident Date 19690819 MAG-16 Ground Grnd Incident - Hostile Fire, MMAF
[GROUND]
Poliquin, Michael Edward PFC Grnd Casualty MABS-16 MAG-16 1969-08-19 (vvm 19W:073)
Magerr III, William Leo Cpl Grnd Casualty H&MS-16 MAG-16 1969-08-19 (vvm 19W:070)
Lanham, Donald Gene LCpl Grnd Casualty H&MS-16 MAG-16 1969-08-19 (vvm 19W:069)
Beckman, Robert Charles HM3 Grnd Casualty MABS-16 MAG-16 1969-08-19 (vvm 19W:065)

---
POLIQUIN MICHAEL EDWARD : 007481344 : USMC : PFC : E2 : 1371 : 20 : BOWDOINHAM: ME: 19690819: Hostile, died, rocket attack (Ground casualty) : body recovered : Quang Nam (MMAF) : 01 : 19490425: Cauc : RomanCatholic/single : 19W: 073
MAGERR WILLIAM LEO III : 179401340 : USMC : CPL : E4 : 1371 : 20 : CHESTER : PA : 19690819 : Hostile, died of wounds , rocket attack (Ground casualty) : body recovered : Quang Nam (MMAF): 02 : 19490329: Cauc : RomanCatholic/single : 19W : 070
LANHAM DONALD GENE : 234789490 : USMC : LCPL : E3 : 1371 : 19 : RAINELLE : WV : 19690819 : Hostile, died, rocket attack (Ground casualty) : body recovered : Quang Nam (MMAF) : 01 : 19490915: Cauc : Protestant/single : 19W: 069:
BECKMAN ROBERT CHARLES : 383483708 : USNR : HM3 : E4: HM3 : 21 : LAPEER: MI: 19690819: Hostile, died, rocket attack (Ground casualty) : body recovered : Quang Nam (MMAF) : 02 : 19471019 : Cauc : Roman Catholic/single : 19W : 065
---
Personal Narrative
Petty Officer Beckman was on duty at the dispensary. Marines were placing foam boxes in the overhead of the dispensary. to insulate. Around midnight, the group was attempting to start the dispensary. generator when a 140mm rocket impacted a few yards away. Beckman was an outstanding young corpsman, full of life and fun.
Submitted by:
Capt. Wm. S. Dial, MSC, USN (Ret, Admin Petty Officer at Dispensary at time of incid, 20030821
---
Personal Narrative
Beckman was my friend; he was killed in a rocket attack that blew up one end of the sickbay. He and the Marines were working on getting a generator started when the rocket hit them.

I had just eaten some sandwiches with them that the chow hall had sent over around midnight. Bobby had gotten me up to take a phone call that had come into the sick bay from my wife who was stationed at the Naval Hospital in San Diego.

Rarely a day goes by that I dont think of them.
Submitted by:
Steven Russell, Corpsman attached to sickbay Marble Mountain, 20071203
---
Personal Narrative
Doc Beckman was Corpsman-on-duty – killed in mortar attack on dispensary at Marble Mountain Air Facility (MMAF)-
Submitted by:
Thomas M. Davis, 20030821
---
Family Narrative
DONALD WAS MY BABY BROTHER. I SPENT THE LAST TWO WEEKS WITH HIM BEFORE HE WAS SHIPPED OUT. Donald was a Marine through and through. I was so very proud of him. I recieved a letter from him after I got back home from the funeral and in it he said 'I hope you are on the east coast when I get home" and as luck would have it I was. He told me in the letter that he was going out to work on the dispensary and for me not to worry - that God was taking care of him. I HAVE BEEN LOOKING FOR A DANNY WILLIAMS AND A CLEM VANER THAT WERE WITH HIM AND WROTE TO ME FOR A LONG TIME. THEN I LOST TRACK OF THEM. WOULD LIKE TO GET IN TOUCH WITH THEM. GOD BLESS THE DEAD AND I PRAY FOR THE LIVING.
Submitted by:
Brenda Crom, Donald's sister, 20050308
---
Family Information
Billy Magerr was my older brother. We were a family of 5 boys and 1 girl. Billy was the ultimate big brother. He made sure we were always moving in the right direction. One time I was reluctant to go out for the little league team. He walked with me to the little league field which was several miles away. Not only did I make the team but I also made the All-Star team that year.

Another incident was when I was picked on by a neighborhood bully. Billy found out about it and took care of business even though he had broken his nose in a baseball game the week before.

I will always miss Billy for he was my hero and big brother.

Submitted by:
Bob Magerr, brother, 20051102
---
Personal Narrative
WILLIAM L MAGERR III WAS MY BIG BROTHER. I WAS SIX YEARS OLD WHEN HE WAS KILLED. BEFORE HE WENT IN THE MARINES HE WOULD CARRY ME ON HIS SHOULDERS. HE WAS 6'3", AND IT SEEMED LIKE I COULD SEE FOREVER. WHEN I VISITED THE VIETNAM VETERANS WALL FOR THE FIRST TIME, I NOTICED A FATHER WAS CARRYING HIS YOUNG SON ON HIS SHOULDERS JUST LIKE BILLY DID WITH ME. BILL IS MISSED, BUT NEVER FORGOTTEN.

Submitted by:
DENIS MAGERR, BROTHER, 20050510
---