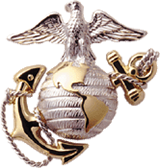 Incident Date 19690829 VMO-6 OV-10A 155456+ - Mechanical Failure, Crash
[CREW]
Schober, Jack Ervin Capt Pilot VMO-6 PROVMAG-39 1969-08-29 (vvm 18W:009)
Krupa, Richard Didacus 1stLT AO VMO-6 PROVMAG-39 1969-08-29 (vvm 18W:007)

---
SCHOBER JACK ERVIN : 273361414 : USMC : CAPT : O3 : 7576 (OV-10) : 28 : TOLEDO : OH : 19690829 : Air Loss Crash Land : Pilot : body recovered : Quang Tri :08 : 19410514 : Cauc : Protestant/married : 18W : 009
KRUPA RICHARD DIDACUS : 288384629 : USMCR : 1stLT : O2 : 0302 : 26 : ELMHURST : IL : 19690829 : Air Loss Crash Land : Crew – Air Observer (Infantry) : body recovered : Quang Tri : 02 : 19421226 : Cauc : RomanCatholic/single : 18W : 007
---
Personal Narrative
I was standing by a UH-1E in the revetments at Quang Tri Field and it didn't sound right. They were fully loaded, fuel, guns, rockets. The starboard engine failed and they rolled right. He was too low when the engine failed. Stubby wings, big engines. He got it straightened out and started pulling up but went through a hangar roof. It was a new hangar (maybe HMM-262?) with a concrete floor. The AO ejected as they went through the roof, he hit a roof beam. LtCol Charlton was one of the first people who got there; we rode an NC-5. It seems now that his harness inertia reel failed (Schober) and he died before he could be extracted. I still remember Charlton standing in a huge puddle of fuel, ripping at the canopy.
Submitted by:
Bob Hughes, 20030821
---
Personal Recollection
Dawn was just breaking as I finished fueling this aircraft. I watched the crew preflight the aircraft and they almost seemed to be stumbling. I wasn't a pilot but this was very odd behavior for trained flight crews. I made my log book entry and headed back to the motor pool with the fuel truck to finish my midnight shift. I hit the rack about 0600 and was awakened with the sound of a propeller winding up and a loud crash. I jumped out my bunk and ran down to the hangar where the sound came from. That same OV 10 had crashed through the roof and was now broken in the middle. The rocket pods were broken off and laying on the floor still smoking. The rear ejection seat was missing and a man was still alive in the front cockpit. I remember trying to figure out how to get him out. I was still barefoot and there was twisted metal and debris scattered around the crash site, when the crash crew showed up and ordered us out of the hangar untill they foamed the area. I remember how pink the foam turned under the cockpit as the rescuers worked frantically trying to free the injured man in the forward cockpit. As this valiant effort went on the second man was located under some crates. He had ejected while the plane was still in the hangar. He struck a steel I-beam and was killed instantly. The man in the cockpit died before they could get to to 3rd Med. It was a sad day I had been in country 2 weeks. I remember the CO driving up with look of shock and horror on his face.
Submitted by:
Daniel J. Sauter, I fueled this OV 10 before it took off., 20100823
---