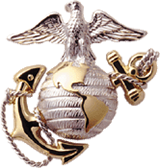 Incident Date 19690919 VMO-2 AH-1G 68-15170+ - Hostile Fire, Crash
[CREW]
Pennington, Kenneth Edward 1stLT Pilot VMO-2 MAG-16 1969-09-24 (vvm 17W:003)
Reed, John Arthur 1stLT Co-Pilot VMO-2 MAG-16 1969-09-19 (vvm 18W:114)

---
PENNINGTON KENNETH EDWARD : 240686098 : USMCR : 1stLT : O2 : 7563 : 26 : DURHAM : NC : 19690924 : Hostile Crash Land (died of wounds from crash) : Pilot : body recovered : Quang Nam (Da Nang) : 03 : 19430923 : Cauc : Protestant/married : 17W : 003 : SILVER STAR 21APR69
REED JOHN ARTHUR : 442442792 : USMCR : 1stLT : O2 : 7565 (AH-1) : 24 : MULHALL : OK : 19690919 : hostile, ground fire, : Copilot : body recovered : Quang Nam(Da Nang) :03 : 19450421 : Cauc : Protestant/married : 18W : 114
---
From Mag-16 Command Chronologies

"Hostile: 191927H Sep69. Quang Nam Province, RVN. Flying on AH-1G A/C serving as gunship support for medevac mission. A/C received small arms and automatic weapons fire. REED died of gunshot wounds to the head. PENNINGTON died of wounds suffered when the A/C crashed."

1stLt REED, J. A. 0102536/7565 VMO-2 Copilot
1stLt PENNINGTON, K. E. 0102204/7565 VMO-2 Pilot

Submitted by:
N/A, 20030821
---
Personal Narrative
We launched that night when the call came in to search for an AH-1 (Hostage Penny) that was reported overdue and missing. The mission stand-by was called "Bald Eagle" which was scheduled each night and constituted to execute emergency extracts, SAR, etc. We launched prior to mid-night. Initial search proved fruitless.

The search area stretched from west of Da Nang all the way south towards Hill 55 and An Hoa. With at least one other Cobra and one OV-10, we searched and responded to every ground reported sighting and every suspicious light source. We had already searched the last reported position (Da Nang approach), but because of the pitch black conditions and mountainous terrain we were unable to locate any crash site. The search package secured till first light. I stayed on as the search a/c because of my familiarity with the mission.

While airborne the next morning, the call came in that an OV-10 had spotted what looked like a crash site on the side of a small hill. When I arrived over head, the other Cobra (Maj. Dep Miller) was already landing a short distance from the wreckage site. I remained at a high hover off to the side and had my gunners watch for any enemy action/fire. Maj Miller was beating his way through tall grass to the site which was probably 30-50 meters away. The a/c had impacted the hillside less than 150 feet from the crest, had broken in two and burned.

Once Maj Miller reached and searched the immediate site, he located the body of the co-pilot 1stLt John Reed. At this point I maneuvered my CH-46 over the site to hoist up 1stLt Reed. Once we had the body aboard, Maj Miller had returned to his a/c and radioed that we would need a ground search team to look for "Hostage Penny" [Pennington]. I move from my hover over the wreckage and started to slide down slope following the trail of debris.

At that point, I spotted a blackened body laying face up in the middle of a 'stamped out circle'. Immediately, I radioed that I had the other body in sight and that a search party was not needed. Positioning my a/c directly over the site, we were preparing to lower a crew to recover Ken.

My heart stopped when I saw the upper half of his body rise up to a sitting position. Screaming "HE'S ALIVE"! I then slid the a/c further down slope, backed into the hillside with ramp down and released my gunner and crew chief to retrieve the casualty. By this time Maj Miller was hovering off to my side voicing encouragement and haste. Safely aboard we rushed to the hospital ship and dropped the medevac. For a day or two later the report was he was doing OK and talking. Then suddenly he died.

I understand the cause of death was from kidney failure resulting from significant trauma. It was a tragic loss. Both were friends of mine. We came so close. The wreckage ended up being very near its last reported radar sighting.
Submitted by:
Chic Schoener, Col. USMCR, Ret, HMM-364 Search & Rescue a/c, 20030821
---
Personal Narrative
I send my heartfelt thanks to Col. Chic Schoener for his report of Ken's accident and rescue. In all these years I had not read any specific details of the actual crash and rescue.

Ken was a brave and selfless soul. He did not have to fly this last mission, I was told, for he was getting ready to leave for our second R&R in Hawaii. This kind of man he was - he cared for his squadron mates and could not refuse them in their time of need. And Ken was fortunate in that his squadron mates cared for him.




Submitted by:
Cobbie Taylor Pennington, Spouse of Kenneth Pennington, 20040418
---
Personal Narrative
I first met Lt. Pennington at New River Air Facilty when he left flight school in Pensacola. He did his fam hops with me and we became friends. He and I received orders for RVN at the same time. I remember the incident of his death as a very sad time in my life. He was a very brave man and gave his life for God and Country. May he rest in peace in the Lords hands.
Submitted by:
Sergio Lamboy, Jr., VMO-2 Gunner 1969, 20050430
---