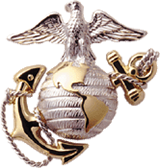 Incident Date 19691101 HMH-361 CH-53A 152394+ - Mechanical failure, Crash at Sea
[CREW]
Partington, Roger Dale Capt Pilot HMH-361 MAG-16 1969-11-01 (vvm 16W:015)
Nicholson Jr., Gerald W LCpl Crew Chief HMH-361 MAG-16 1969-11-01 (vvm 16W:014)
Nelson, Fred Arthur LCpl Gunner HMH-361 MAG-16 1969-11-01 (vvm 16W:014)
Elder Jr., Allen Thomas MSgt Gunner HMH-361 MAG-16 1969-11-01 (vvm 16W:012)

---
PARTINGTON ROGER DALE : 352326820 : USMC : CAPT : O3 : 7564 H-53: 28 : SPARTA : IL : 19691101 : Air Loss Crash Sea : Aircraft Commander : body NOT recovered : Quang Nam (Da Nang) :06 : 19401212 : Cauc : Protestant/married : 16W : 015
NICHOLSON GERALD W JR : 263927802 : USMC : LCPL : E3 : 6321 : 19 : HIALEAH : FL : 19691101 : Air Loss Crash Sea : Crew : body recovered : Quang Nam (Da Nang) :01 : 19501002 : Cauc : Protestant/single : 16W : 014
NELSON FRED ARTHUR : 365529505 : USMC : LCPL : E3 : 3071 : 20 : SOUTH HAVEN : MI : 19691101 : Air Loss Crash Sea : Crew : body recovered : Quang Nam (Da Nang) :02 : 19491019 : Cauc : Protestant/married : 16W : 014
ELDER ALLEN THOMAS JR : 466402135 : USMC : MSGT : E8 : 6281 : 37 : ARLINGTON : TX : 19691101 : Air Loss Crash Sea : Crew : body recovered : Quang Nam (Da Nang) :16 : 19320820 : Cauc : married : 16W : 012
---
MAG-16 Command Chronologies

"NON-HOSTILE: 3 miles east of MMAF, Quang Nam Province, RVN. A/C engine failure caused A/C to crash into sea. HANSEN received compound open fracture lower (?) plus multiple abrasions and contusions. PARTINGTON still MIA, ELDER, NELSON, and NICHOLSON were killed in accident."
Capt PARTINGTON, R. D. 091234/7564 HMH-361 Pilot
1stLt HANSEN, J. T. 0103543/7564 HMH-361 Copilot
MSgt ELDER, A. T. 136263X/62X1 HMH-361 Crew-Chief
LCpl NELSON, F. A. 2324437/3071 HMH-361 Gunner
LCpl NICHOLSON, G. W. 2448425/6321 HMH-361 Gunner"

Submitted by:
John Lane, researcher, 20030821
---
POW Network
LOSS COORDINATES: N16 01 17 E108 20 11 (BT144755) [MMAF]

SOURCE: Compiled from one or more of the following: raw data from U.S. Government agency sources, correspondence with POW/MIA families, published sources, interviews. Updated by the P.O.W. NETWORK in 1998.

SYNOPSIS: On November 1, 1969, Capt. Robert D. Partington was a crewmember aboard a CH53A helicopter which went down at sea just southeast of the military installation near Marble Mountain at Da Nang, South Vietnam. The helicopter was not hit by enemy fire, but suffered some other problem which caused it to explode and burn. Capt. Partington is the only man not recovered from the aircraft.

Following searches for Capt. Partington, a review board determined that he was dead, and it was unlikely that his remains would ever be recovered. He is listed among the missing because no body was ever returned home for burial. Partington's family can be as certain as it is possible to be that he is dead.

Submitted by:
N/A, 20030821
---
Personal Narrative
I was turning the CH-53A when Gerald Nicholson asked to take my place as crew chief as he needed time. Pilot agreed and I crossed my name from yellow sheet. Elder was gunner.
Submitted by:
Fred Zera, Replaced crew chief & friend of Nicholson, 20030922
---
Personal Narrative
I was flying copilot on Nov 1, 1969. Capt Partington was the pilot. The mission was night medevac standby. We took turns flying instrument approaches to Marble Mountain Air Facility (MMAF), while waiting for a call.

I was flying, heading inbound toward MMAF at 1,400 feet. I had just radioed a rountine position report to MMAF tower when something exploded, shaking the aircraft. A second explosion followed less than a minute later. The accident investigation board later determined that the right nose gearbox had exploded first. The starboard engine exploded next. These two explosions wiped out the hydraulic systems, rendering the aircraft uncontrollable. It also holed the starboad fuel tank, causing it to burst into flame.

We fell violently out of the sky, crashing into the sea. The helo sank quickly. I was barely able to get out by exiting the portside copilot's window. When I surfaced, I was surrounded by burning oil. I swam clear, using only my arms, as my pelvis was broken and my legs weren't working. I also had a compound fracture of my fibula, a bone in my lower right leg. Just when I thought I wasn't going to make it, my seat cushion surfaced. I grabbed it. I called out to the rest of the crew, but there was no response.

I lost my helmet during the crash. It was recovered during the search for wreckage, nearly broken in half.

I began running through my survival equipment. At this time, survival vests and life vests were two separate pieces of equipment. If you were flying primarily over water, you wore a Mae West over your flight suit. If over land, you wore a survival vest. As I thought a medevac flight would be primarily over land, I wore my survival vest. Good choice for survival equipment, not such a good choice for staying afloat - the seat cushion was a life-saver!

My survival radio did not work, so I tried my pen gun flares. The night was dark so these showed up pretty well. An Air Force HH-43 SAR helo was sent out to crash site. I later learned that the crew chief saw my very last flare and was able to pick me up in the searchlight.

The helo sent down a swimmer on a cable with a seat. He put me on it and they hauled me up and out of the water. After next recovering the swimmer, they flew me to Charley Med for treatment.
Submitted by:
Jeffrey T. Hansen, Co-pilot, 20041008
---
MSgt Allen Thomas Elder Jr.
http://www.northfork.net/vietnam/in_memory.htm#Davidson


Submitted by:
POPASMOKE Admin, 20050301
---
Capt Roger Dale Partington
http://www.northfork.net/vietnam/in_memory.htm#Partington



Submitted by:
POPASMOKE Admin, 20050301
---