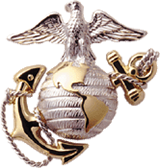 Incident Date 19691129 HMM-364 CH-46D 153996+ / YK-9 - Hostile Fire, Crash
[CREW]
Garrett, James Michael HM3 Corpsman-Crew Corpsmen MAG-16 1969-11-29 (vvm 15W:004)
Reardon, Dennis Joseph 1stLT Co-Pilot HMM-364 MAG-16 1969-11-29 (vvm 15W:008)
Parsons III, Henry Bennett Cpl Gunner HMM-364 MAG-16 1969-11-29 (vvm 15W:007)
Mattingly, John Eugene Sgt Crew Chief HMM-364 MAG-16 1969-11-29 (vvm 15W:006)
Leffler, Richard John Cpl Gunner HMM-364 MAG-16 1969-11-29 (vvm 15W:005)
Kozai, Kenneth Bruce K 1stLT Pilot HMM-364 MAG-16 1969-11-29 (vvm 15W:005)
[PASSENGERS]
Lederman, Melvin Cdr OB Pass MAG-16 1969-11-29 (vvm 15W:005)

---
LEDERMAN MELVIN : 098249381 : USN : CDR : O5 : 2105 (Flight Surgeon) : 41 : NEW YORK : NY : 19691129 : Air Loss Crash Land : Crew - FltSurgeon : body recovered : Quang Nam (Da Nang) :06 : 19280526 : Cauc : Hebrew/single : 15W : 005
GARRETT JAMES MICHAEL : 510520705 : USNR : HM3 : E4 : HM3 : 22 : TOPEKA : KS : 19691129 : Air Loss Crash Land : Crew - Corpsman: body recovered : Quang Nam(Da Nang) :03 : 19470816 : Cauc : Protestant/married : 15W : 004
REARDON DENNIS JOSEPH : 018345583 : USMCR : 1stLT : O2 : 7562 (H-46) : 24 : COHASSET : MA : 19691129 : hostile, crash, land : Copilot : body recovered : Quang Nam (Da Nang) :03 : 19450130 : Cauc : Roman Catholic/single : 15W :
PARSONS HENRY BENNETT III : 554744995 : USMC : CPL : E4 : 6242 : 22 : FAIRFIELD : CA : 19691129 : hostile, crash, land : Gunner : body recovered : Quang Nam (Da Nang) :02 : 19461215 : Cauc : single : 15W : 007

MATTINGLY JOHN EUGENE : 302427173 : USMC : SGT : E5 : 6112 : 23 : DRESDEN : OH : 19691129 : hostile, crash, land : CrewChief : body recovered : Quang Nam(Da Nang) :04 : 19460908 : Cauc : Roman Catholic/single : 15W : 006
LEFFLER RICHARD JOHN : 265849145 : USMC : CPL : E4 : 6112 : 21 : MIAMI : FL : 19691129 : hostile, crash, land : Gunner : body recovered : Quang Nam (Da Nang) :03 : 19480226 : Cauc : Protestant/married : 15W : 005
KOZAI KENNETH BRUCE K : 507569533 : USMCR : 1stLT : O2 : 7563 : 26 : ALBUQUERQUE : NM : 19691129 : hostile, crash, land : AircraftCommander : body recovered : Quang Nam (Da Nang) : 08 : 19431029 : Japanese : Protestant/single : 15W : 005
---
Epilogue from HMM-364 website
Epilogue (from HMM-364 website) - www.HMM-364.org/kozai.html
Upon requesting information from the Marines who were assigned to the squadron when the incident occurred it became apparent that varied and diverse recollections of Cdr. Melvin Lederman existed. This epilogue is presented to clarify why Cdr. Lederman was often found in and around the squadron area requesting to fly on missions which normally were not flown by Navy medical doctors.

Capt. Bill Swartz was possibly the first member of the squadron to meet Cdr. Lederman during Jungle Escape and Survival Training (JEST) at NAS Cubi Point in the Philippines. Bill relates, "I met Cdr. Lederman in April '69 and at that time he just wanted to "get the experience" of being on Medevac flights. I told him to come over to Marble and I'd let him talk to Lt Col Brady, the skipper. He did so (at least he talked to somebody, maybe XO or Ops), and got the OK to fly as an observer and stay out of the way. After a while, I heard rumors that he was after a strike/flight air medal. I don't see how this could be done, because he wasn't on flight skins. He was an enigma to me. It seemed like he wasn't really needed at his parent command, and could roam all over Vietnam at will. After a while he sort of disappeared, and then the next thing I knew was that he was on Ken Kozai's bird when it crashed.

The enigma which Capt. Swartz perceived was prevalent with other members of the squadron who viewed him as a medical doctor and wondered why he was along on some of their more dangerous missions without his medical bag and why he did not assist the corpsmen administering to seriously wounded Marines aboard the medevac helicopters.

LtCol. Charles R. Dunbaugh, the squadron's commanding officer from 08-22-69 to 02-25-70, relates, "He was not a Medical Doctor who looks after the wellness of the physical body, but either a PSYCHOLOGIST or PSYCHIATRIST. In my few discussions with him, he first wanted to ride in the MedEvac so he would have an understanding of the stress and pressure crew members go through in carrying out their tasks. Secondly, he wanted to see the condition of those being evacuated and hear their initial comments when brought aboard the helicopter so that he would be able to relate to them better at the hospital, be it a ship or land based. He was and should have been listed as a PASSENGER on all YELLOW SHEETS.

David Kehoe relates, "On November 28th, the day prior to the crash of YK-9, I had flown with this same crew. As I recall on this day, I flew as left gunner, Rich Leffler was right gunner and Sgt. Mattingly was listed as crew chief. However, I do believe this was Rich Leffler's regular aircraft as crew chief. I had flown with him many times, he as crew chief and I as a gunner, usually left. We had also been both stationed together in the same squadron at New River. I believe Leffler may have been qualifying Mattingly to become a crew chief.

At no time on the day I flew with them did Cdr. Lederman function as a gunner or ask to be a gunner. I had never really understood what his position on this flight was, it had always seemed quite odd to me. Now, having read Col. Dunbaugh's narrative, it makes more sense to me. He did seem to be more of an observer, than a member of that crew. He seemed to spend his time sitting and watching everything going on around him.

The night of the 28th I was in charge of the Avionics shop night crew, my regular MOS. We worked a lot of hours that night and because of that I was scratched from flight status the next morning. For some reason, the same crew was to fly together the next day also. Something to this day I find very out of the ordinary. The same crew, with the exception of myself being replaced by Cpl. "Bud" Parsons as the other gunner, flew together again on the 29th and all died.

Since this crew was performing no "SPECIAL" mission I have always found it odd that a crew was kept together for 2 days. It does however, make some sense if they were being observed by Cdr. Lederman looking for stress related matters. Seeing the same crew for a couple of days would help the doctor in his observations.

When I had found out on the 29th what had happened to the flight, I was stunned and shocked. I remember speaking to the recovery crew, before and after they went out. Knowing they were all dead and my name was on that flight schedule has haunted me for lot of years".

Bruce L. Williams-Burden recalls, "This whole incident has haunted me for many years as Jim Garrett, the corpsman, and I switched flights that day in order to get him off the medevac rotation as he was going home in several days. I also remember Cdr. Lederman well as he took a keen interest in our medevac activities. I do not recall ever believing him to be a medical doctor, nor of any urge to fly as a gunner to shoot someone or something. He was a nice man who sat and listened to us as we told him about our activities."

Submitted by:
N/A, 20030821
---
Comment on Incident
Systems failure - failure of the synchronization shaft running between the forward and aft rotor head transmissions. This allowed the intermeshing rotor blades to make contact with each other and sheared them off while the aircraft was in flight. The total destruction of the aircraft made it virtually impossible to determine if the synchronization shaft failure was due to direct enemy action or simply a mechanical failure. Information of this incident provided by F. A. Gulledge, Jr. Major USMCR(Ret); David Bjork, Major USMCR(Ret)
Submitted by:
N/A, 20030821
---
Personal Narrative
I witnessed what I believe to be this incident. I saw a stream of tracers connect with the aircraft prior to its break up. Since then I have contacted another former Marine who was with me that day and he confirms my recollection. It seems likely that the failure of the synchronization shaft was due to hostile fire rather than the shaft failing on its own at that particular moment. Submitted by Jimmy Vallance, Hotel 3/11

Since I reported having witnessed what I believe to be this incident, I have contacted another former Marine who was with me that day and he confirms my recollection. It seems likely that the failure of the synchronization shaft was due to hostile fire rather than the shaft failing on it's own at that particular moment.
Submitted by:
Jimmy Vallance, Hotel 3/11, 20030821
---
Personal Narrative
After 30 years I remember the evening well. It was late at the E-Club. There was a call for volunteers for an emergency med-evac. Many of us went down to the hangar to sign up for the section leaderlight. The last man to get on the flight list was Sgt John Mattingly, who was standing directly in front of me waiting in line to sign up. I was disappointed that I didn't get on the flight. I will always remember him fondly as my section leader, a good man.
Submitted by:
JOHN L. GILBERT, AQUAINTANCE OF JOHN MATTINGLY, 20030821
---
Personal Narrative
The reason Cpl Leffler was flying gunner was because he had been seen by the Cdr taxiing into the revetments with his door down, sitting on the top step - safety infraction. He was yanked from crew chief status temporarily as punishment. He and Sgt Mattingly were tight buddies, so then they flew again. Many of our crew chiefs were quite good with the wrench, but absolutely crazy about flying, hanging out the door window like a dog in the back of a pick-up. In my opinion, the short time we had Sgt Mattingly and Cpl "Lucy" Leffler in our section was the most proficient time of my tour. They were sharp and correct, informative and helpful. Their loss is not forgotten. By New Year's the section amounted to only five.
Submitted by:
stephen wayne mills, same section as, 20071016
---
Personal Recollection
I was a rifle squad leader with India Co. 3rd Battalion, 7th Marines based at LZ Ross/Hill 51 in the Que Son Valley. India company was operating just west of LZ Ross on 29 Nov 69. Someone next to me suddenly shouted and pointed to the sky between our position and the Que Son Mountains to the west. I looked just in time to see a CH-46 broken in two and falling to the ground. There was a plume of smoke and/or oil in the sky above it where it apparently broke up. The 46 impacted about 2 kilometers west of our position, or roughly 1 kilometer east of the base of the Que Sons. There was immediate speculation among those of us who saw it as to whether or not it had been shot down, or suffered mechanical failure, as none of us actually saw it hit by gunfire. There were apparently witnesses at LZ Ross or at FSB Ryder atop the Que Son Mountains that reported seeing tracers impact the chopper. Our company was quickly picked up and transported to the crash site by other CH-46s. As it was near dark by the time we arrived, we quickly set up a defensive perimeter around the crashed 46 and began searching for the crewmembers. We located one body just outside our western perimeter that evening and recovered the rest the next morning. The forward section of the 46 was located just inside the northern section of our perimeter with the cockpit buried in the ground and it was my understanding that the pilots were still aboard. An investigation team arrived the morning following the crash. I never heard anything more about this incident until I came across it here.
Submitted by:
Mark Montandon, witness to crash; body recovery, 20121022
---
Personal Recollection
As the squadron safety officer at the time of the incident, I put together a team to investigate the accident. We arrived at the site the morning following the crash and found the helicopter broken in pieces with the front of the aircraft partially buried in the mud.

Most of the crew and passengers had been retrieved, but the pilot was unaccounted for. I initially entered through the back of the front part of the aircraft and moved through the thick, deep mud with great difficulty. I was told the pilot's seat was empty with no sign of the pilot. When I reached the cockpit I saw the pilot's empty seat, the bottom of which was deep in the mud. I noticed that there was no back cushion, and reached in the mud to find it.

I located the cushion but was unable to retrieve it by myself so called a member of the team to help. When we pulled up on the cushion we found that the pilot was still strapped in and deceased. The flight surgeon made an examination and found no broken bones or obvious trauma. He surmised that the pilot had been knocked unconscious by the crash and most likely drowned in the mud.
Submitted by:
Anthony Garcia, Squadron NATOPS./Safety Officer, 20140930
---
Family Commentary
The race of the pilot, Kozai lists his race as "Mongolian." He has a rich Japanese history and was recognized by the Japanese American Society for his heroism. [The race "Mongolian" is taken from the official U.S. Govt records when he was killed in action.] Kenny's race was pure Japanese, In fact he was directly related to the first Emperor of Japan; his lineage is traced to the court advisors and Samurai of Japan. Our family backed the Shogun instead of the Emperor and that is how our family lost power and is no longer in the Japanese royal courts. His proud heritage is one of the reasons why he wore the Samurai head band when he flew. He was an American by birth.

Kenneth B. K. Kozai was born October 29, 1943 in Tokyo, Japan to Misato "Mimi" Kozai. Ken's mother had been born and educated in the United States but at the age of 18 had moved to Japan with her parents, and due to the "American connection", her family was constantly watched by the Japanese secret police in Japan. Soon after Ken was born, Mimi was divorced and upon the conclusion of WWII Mimi went to work in the Tokyo offices of the U.S. Far East Air Force.


Submitted by:
Robin B Kelly, cousin of Pilot Kozai, 20061227
---
Contact information
I ran into Lieut. Reardon's brother today while picking up some new glasses. His brother retired as a LtCol. from South Weymouth Naval Air Station. He told me his brother was KIA with the Purple Foxes. When I got home I looked up this incident and learned that I had served with Leffler and also Kehoe, who wrote his recollection of the incident. I'm hoping LtCol. Reardon checks out this page and reads my remarks.


Submitted by:
John JD Barber, 20150522
---
1stLt Kenneth Bruce Kozai, HMM-364
http://www.popasmoke.com/visions/image.php?source=4819

Submitted by:
POPASMOKE Admin, 20050206
---
1stLt Dennis J. Reardon
Submitted by:
POPASMOKE Admin, 20050207
---
Cpl Richard John Leffler
http://www.hmm-364.org/leffler-j.jpg


Submitted by:
POPASMOKE Admin, 20050219
---