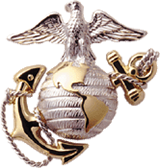 Incident Date 19691228 HMM-364 CH-46D 153379+ / YK-13 - Crash, Instrument Meterological Conditions
[CREW]
Swain, Robert Ray SSgt Crew Chief HMM-364 MAG-16 1969-12-28 (vvm 15W:105)
Higgins, William Patrick 1stLT Co-Pilot HMM-364 MAG-16 1969-12-28 (vvm 15W:104)
Butler, Charles King 1stLT Pilot HMM-364 MAG-16 1969-12-28 (vvm 15W:102)
Beadnell, William Lee PFC Gunner HMM-364 MAG-16 1969-12-28 (vvm 15W:101)
[PASSENGERS]
Walsh, Richard David SSgt Passenger MABS-16 MAG-16 1969-12-28 (vvm 15W:106)
Storm, Edward Reynold MGySgt Passenger L/MarsSPTBn, 3rdMAF 1969-12-28 (vvm 15W:105)
Shelton, Leslie Lewis LCpl Passenger MABS-16 MAG-16 1969-12-28 (vvm 15W:105)
Pence, James Howard LCpl Passenger MABS-16 MAG-16 1969-12-28 (vvm 15W:104)
Gates, Robert Sidney CTC Passenger 1stMAW, 3rdMAF 1969-12-28 (vvm 15W:103)
Alderman, James Muriel PFC Passenger MABS-16 MAG-16 1969-12-28 (vvm 15W:101)

---
WALSH RICHARD DAVID : 024269621 : USMC : SSGT : E6 : 3371 : 34 : QUINCY : MA : 19691228 : Air Loss Crash Land : Passenger : body recovered : Quang Nam (Da Nang) : 14 : 19351009 : Cauc : Roman Catholic/married : 15W : 106

SWAIN ROBERT RAY : 313303846 : USMC : SSGT : E6 : 6112 : 33 : MUNCIE : IN : 19691228 : Air Loss Crash Land : Crew : body recovered : Quang Nam (Da Nang) : 14 : 19360304 : Cauc : Protestant/married : 15W : 105

STORM EDWARD REYNOLD : 542289073 : USMC : MGYSGT : E9 : 2578 : 39 : PORTLAND : OR : 19691228 : Air Loss Crash Land : Passenger : body recovered : Quang Nam(Da Nang) : 20 : 19300108 : Cauc : Protestant/married : 15W : 105
SHELTON LESLIE LEWIS : 228686268 : USMC : LCPL : E3 : 3071 : 20 : FAIRFAX : VA : 19691228 : Air Loss Crash Land : Passenger : body recovered : Quang Nam (Da Nang) :01 : 19491103 : Cauc : Protestant/single : 15W : 105
PENCE JAMES HOWARD : 478608683 : USMC : LCPL : E3 : 3531 : 21 : CONRAD : IA : 19691228 : Air Loss Crash Land : Passenger : body recovered : Quang Nam (Da Nang) : 01 : 19480825 : Cauc : Protestant/single : 15W : 104
HIGGINS WILLIAM PATRICK : 483503399 : USMCR : 1stLT : O2 : 7562 (H-46) : 26 : ALGONA : IA : 19691228 : Air Loss Crash Land : Copilot : body recovered :Quang Nam (Da Nang) : 02 : 19430528 : Cauc : Roman Catholic/single : 15W : 104
GATES ROBERT SIDNEY : 034245108 : USNR : CTC : E7 : CTC (Control Tower Chief) : 36 : HAMILTON : MA : 19691228 : air loss, crash Land, died while missing : Passenger : --- : Quang Nam (Da Nang) : 16 : 19330828 : Cauc: Roman Catholic/married : 15W: 103
BUTLER CHARLES KING : 231589709 : USMCR : 1stLT : O2 : 7562 (H-46) : 24 : CHARLOTTESVILLE : VA : 19691228 : Air Loss Crash Land : AircraftCommander : body recovered : Quang Nam (Da Nang) : 02 : 19450330 : Cauc : Protestant/married : 15W : 102
BEADNELL WILLIAM LEE : 223722066 : USMC : PFC : E2 : 6112 : 19 : NORFOLK : VA : 19691228 : Air Loss Crash Land : Passenger : body recovered : Quang Nam (Da Nang) : 02 : 19500302 : Cauc : Protestant/single : 15W : 101
ALDERMAN JAMES MURIEL : 109429305 : USMC : PFC : E2 : 1391 : 20 : BINGHAMTON : NY : 19691228 : Air Loss Crash Land : Passenger : body recovered : Quang Nam
(Da Nang) : 00 : 19490621 : Cauc : Protestant/married : 15W : 101

---
Comment on Incident
Ran into HaiVan Pass at night, under instrument meteorological conditions (IMC). They were coming back from Phu Bai and had filed an IFR flight plan. They were experiencing radio problems and were cleared to 5,000 feet MSL but read back and flew the flight at 3,000 feet MSL. Da Nang Approach Control made numerous attempts to alert the crew to their mistake and transmitted on all UHF frequencies at their disposal, including Guard, with transmissions such as, "Swift #__ Turn left, you have a mountain at your 12 o'clock, distance 2 miles!" The crew never responded and flew into Hai-Van Pass under IMC conditions, impacted the terrain and all aboard were killed instantly. Information provided by Walt Wise, 1stLt. USMC; Terry D. McDade, Sgt. USMCR; William N. "Pappy" Hill, MGySgt USMCR(Ret)
Submitted by:
N/A, 20030821
---
Personal Narrative
Our combined USN/USMC Detachment at Phu Bai lost its senior Marine NCO, MGYSGT ED Storm and its senior Navy Chief Petty Officer Robert Gates. Top Storm was on a personal mission to speak with NIS personnel as to his prior comments to them for which they broke all confidentiality aspects in using openly.

These men had attempted to "hitch" a ride to Danang from the Phu Bai Airport. After waiting most of the afternoon for a flight to no avail, Top Storm secured two seats on the helicopter which departed MAG 16's op area near dusk on 12/28/1969.

A Navy LT at the time, I learned many leadership lessons from Top Storm. We shared a bond that indeed made us "Brothers!" It was my loss in that we only had, to the best of my memory, six months together. I shall never forget him.

Chief Gates was an excellent Navy Chief Petty Officer who, rightly or wrongly, held ill feelings as to his being in Vietnam. On this helicoper, he was serving as courier guard to Top Storm who was also carrying classified material to our unit Headquarters.

There are not many periods of my life wherein I do not think of these two outstanding "Brothers in Arms. CDR(Ret.) Disability, Joseph G. Hoover USN.
Submitted by:
CDR Joseph G. Hoover (Ret-Dis), AOIC of Det Alfa,USNAVFACDANG/Company L, Mar, 20050601
---
Personal Narrative
I've tried to tell this story once before, but it was somehow attributed to Cpl Mcdade.
I was the regular crew chief on YK-13. I picked up the aircraft from O&R early in June, 69. I had flown my first two weeks in country with Don Miller onboard his old "A" model, YK-12&7/8, and then qualified as crew chief.
The refurbished YK-13 came with the deal, and I began flying 100 hour months steadily, except for a period in September or October, when much maintenance was required.

I was the only crew chief to fly on this aircraft until 28 December 1969. I walked into the lineshack around sundown after flying throughout the day. SSG Swain informed me that I had the mail run to Phu Bai, then paused for a moment and said he would take it, instead. I thanked him and went to my hootch and crashed. The next day, one of the admin clerks informed me that SSG Swain wasn't on flight orders, was afraid of flying, and as far as he knew, SSG Swain had made the trip overseas by boat. He and I were friends. I didn't frequent the E-club much at all. I just flew missions, and SSG Swain brought me a fifth of Chevas Regal once a month.
Submitted by:
Stephen Wayne Mills, YK-13 crew chief, 20050620
---
Personal Narrative
CTC Robert Sidney Gates, USN, was a Chief Communications Technician stationed at the NAVSUPACT Danang's Thuan An Detachment. Communications Technicians (CTs) are the Navy's "spooks", much as the Marine 1st Radio Battalion wasn't exactly a communications outfit.
Submitted by:
Ken Davis, CDR USN (Ret), http://www.VirtualWall.org staff, 20030914
---
Personal Narrative
I had just arrived in Vietnam assigned to the Motor Pool MABS-16 at Marble Mt. I had to help inventory the personal affects of one our men who was on that chopper.

I remember the other Sgt I was helping said their chopper had flown into the side of a mountain and all were dead. It was my understanding that our [MABS-16] man had been a gunner on it.

We were fortunate we did not lose any other troops from the Motor Pool during 1970. We had several who voluntered as gunners, including myself, but we had no deaths.
Submitted by:
Sgt Gary Galloway, MABS-16 Motor Pool, MMAF 69-70, 20050301
---
Personal Recollection
In 1969 I was a 13 year old living in Pensacola (home of the Blue Angels). Sgt Storm was my Scout Master and as best I can recall the troop number was 638. I remember that he had been sent to Vietnam and we were told that after he had been there only a few weeks that he was flying on some type of "business" trip and his helicopter crashed and he was killed.

Sgt Storm made a difference in the lives of the Scouts that he shepherded. His life (and death) made a lasting positive impact on my life (I'm now pushing 52 and I have a son in Cub Scouts). Sgt Storm had kids - Dusty, Roary, Windy and ??? as I recall (no kidding). I seem to recall that one of his sons lost his life in an FA-18 crash out west somewhere. I lost a mentor, our nation lost many good men.
Submitted by:
T. Randy Jones, Ed Storm was my Scoutmaster, 20080523
---
1stLt Charles King Butler
Submitted by:
POPASMOKE Admin, 20050207
---