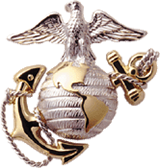 Incident Date 19700205 HMM-161 CH-46D - BuNo 152579 - - Hostile Fire in Landing Zone
[CREW]
Benson, Martin Joseph 1stLT Co-Pilot HMM-161 HMM-161/MAG-16/1stMAW 1970-02-06 (vvm 13W:057)

---
BENSON MARTIN JOSEPH : 471524194 : USMCR : 1stLT : O2 : 7562 (H-46) : 24 : WAYZATA : MN : 19700226 : Hostile, Small Arms Fire in landing zone (died of wounds) : Copilot : body recovered : Quang Nam : 19450520 : Cauc : Roman Catholic/single : 13W : 057
---
Squadron Command Chronology - 6 Feb 1970
"On 6 Feb 70 - HMM-161 in an attempted recon insert, 1stLt M. J. Benson (Co-pilot) was critically wounded by enemy fire while the Pilot, Capt. B. J. DUNIEC received minor abrasions. 1stLt BENSON succumbed to his wounds on 26 February 1970. Additional Note: "He was hospitalized aboard the USS REPOSE."
Submitted by:
John Lane, Researcher, 20030818
---
Comment on Incident:
HMM-161 relocated their Squadron from Phu Bai to MMAF, Da Nang on February 2-3, 1970.

Submitted by:
N/A, 20030818
---
Personal Narrative
Marty was flying copilot for Brian Duniac on an insert into the Tennis Courts southwest of Da Nang several weeks prior to his death. Can't recall the specific organization they were supporting, but it was a unit rather than a team since there were H-53's also involved in the mission. As they commenced their flare to landing, the zone, and aircraft were saturated with small arms fire. Marty caught a round through the groin into the abdomen. He spent a while at the hospital in Da Nang and died of complications from the wound.

The reason I know there were 53's involved was an incident that occurred in the O'Club that night. Brian was trying to put it all together in his mind, when some of the H-53 crews showed up bragging about the hot zone they were in that day (at the time, H-53's were restricted to admin runs because of the paucity of assets). Since the H-53's hadn't even made an approach, Brian (an ex Univ of Illinois lineman who was prone to physical demonstrations of his emotions) took exception to what he considered admin pilot BS and cold cocked three of them before we could get him out of there.
Submitted by:
Robert H. Quinter Jr, HMM-161 Sqdrn Flight Off, 20030818
---
Personal Recollection
On the day prior to my leaving country Lt. Benson was admitted through triage with a wound in the groin exiting the right flank. We immediately started rapid blood transfusions to a total of over 50 units by the time he left the OR. His small arms wound involved the inferior vena cava with massive blood loss and severe damage to the right kidney . I repaired the caval laceration and removed the kidney. He left the OR in stable condition but I felt he would need kidney dialysis and had him medevaced to the Hospital ship. He survived for approximately 3 weeks but the effects of such massive blood loss finally took its toll. He was the last Marine I treated in Vietnam Nam.
Submitted by:
Lawrence A. Jones MD, FACS formally Cdr. MC US , Surgeon at NSA hospital Danang Feb. 1970, 20151101
---
Personal Narrative
Brian and I played on the same high school football team (Fenwick High School) in Oak Park, IL. For the record, he played college football with Dick Butkus at the University of Illinois and not Ohio State-although the way his teams played at the U of I, I'll bet Ohio State wish they had had a player of his character and abilities. We talked about his aircraft getting shot up ( I was with HML-167 and H&MS-16 at the time) and he was livid regarding the H-53 O'Club incident.
Submitted by:
Steve Murray, personal friend of Brian Duniec, 20050504
---
MAG-16 Command Chronology - Feb 1970
MAG-16 Command Chronology - Feb 1970
Submitted by:
Ken Davis, Researcher, Researcher, The Virtual Wall, 20100727
---
DD-1300 for 1/Lt Marty Benson
DD-1300 for 1/Lt Marty Benson
Submitted by:
Ken Davis, Researcher, The Virtual Wall, 20100727
---