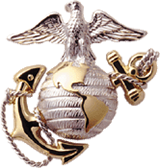 Incident Date 19700216 HMM-161 CH-46D 153954+ - Crash
[CREW]
Wiese, Robert James Cpl Gunner HMM-161 HMM-161/MAG-16/1stMAW 1970-02-16 (vvm 13W:021)
Sampsell, Joel Warren 1stLT Co-Pilot HMM-161 HMM-161/MAG-16/1stMAW 1970-02-16 (vvm 13W:021)
Garringer, Jan Douglas Cpl Crew HMM-161 HMM-161/MAG-16/1stMAW 1970-02-16 (vvm 13W:019)
Morin, Donald William LCpl Crew Chief HMM-161 HMM-161/MAG-16/1stMAW 1970-02-16 (vvm 13W:020)
DeCraene, Alan Charles 1stLT Pilot HMM-161 HMM-161/MAG-16/1stMAW 1970-02-16 (vvm 13W:019)

---
WIESE ROBERT JAMES : 490547075 : USMC : CPL : E4 : 6212 : 21 : ST ANN : MO : 19700216 : Air Loss Crash Land : Crew : body recovered : Thua Thien (Phu Bai) :02 : 19481208 : Cauc : Roman Catholic/single : 13W : 021
SAMPSELL JOEL WARREN : 546625333 : USMCR : 1stLT : O2 : 7562 (H-46) : 25 : SAN DIEGO : CA : 19700216 : Air Loss Crash Land : Crew : body recovered : Thua Thien (Phu Bai) :02 : 19440913 : Cauc : Protestant/single : 13W : 021
GARRINGER JAN DOUGLAS : 351405304 : USMC : CPL : E4 : 6112 [NATOPS Crew Chief Evaluator] : 20 : BENSENVILLE : IL : 19700216 : Air Loss Crash Land : Crew : body recovered : Thua Thien (Phu Bai) :02 : 19490306 : Cauc : Protestant/single : 13W : 019
MORIN DONALD WILLIAM : 009383746 : USMC : LCPL : E3 : 6112 : 20 : SOUTH BURLINGTON : VT : 19700216 : Air Loss Crash Land : Crew : body recovered : Thua Thien (Phu Bai) :01 : 19490226 : Cauc : Roman Catholic/single : 13W : 020
DECRAENE ALAN CHARLES : 337365543 : USMC : 1stLT : O2 : 7562 (H-46) : 24 : KEWANEE : IL : 19700216 : Air Loss Crash Land : AircraftCommander : body recovered : Thua Thien (Phu Bai) :02 : 19450509 : Cauc : Roman Catholic/married : 13W : 019
---
MAG-16 Command Chronology 171232Z Feb 1970:
"While enroute to the USS REPOSE on an emergency blood resupply mission on the night of 16 February 1970, the aircraft which was crew by 1stLt A. C. DeCreane [DeCraene], 1stLt J. W. Sampsell, Cpl R. J. Garringer, Cpl R. J. Wise [Wiese], and LCpl D. W. Morin crashed into the side of a hill while in inadvertent IFR flying conditions. The crash resulted in the death of all five crew members."

1stLt. DeCraeme [DeCraene], A. C. 010264X/7562 HMM-161 Pilot
1stLt. Sampsell, J. W. 010476X/7562 HMM-161 Copilot
Cpl. Garringer, J. D. 2381221/6112 HMM-161 Crew chief [NATOPS CrewChief Evaluator]
Cpl. Wiese, R. J. 2434663/6212 HMM-161 Gunner
LCpl. Morin, D. W. 2459936/61X2 HMM-161 Gunner [CrewChief]

Occurred 13.5 miles east south east of Phu Bai, Thua Thien Prov., RVN."
Submitted by:
John Lane, researcher, 20030818
---
Personal Narrative
Al had just returned from "R&R" at Chu Lai as the Med Evac bid. A call came for an emergency resupply of blood to the med center at Phu Bai. Al and the rest of the crew were tapped because we (HMM-161) had just moved out of Phu Bai a few months before. The mission left after dark. Coming in off the water, the aircraft commenced a decent into Phu Bai. Apparently they had the lights from Phu Bai in sight and commenced a visual decent. Unfortunately, the aircraft impacted the mountain SE of Phu Bai. According to the accident/aircraft recovery team, they missed clearing the crest by only a few feet. Supposition was that they kept the lights to the field in sight, but neglected maintaining altitude enough for the entire ac to be clear of the mountain. Don Morin was the crewchief and Jan Garringer was the crew NATOPS evaluator. Al was a hard charger who would have gone far, Jody Sampsell was one helluva good kid. Terrible waste of good men.
Submitted by:
Robert H. Quinter Jr, HMM-161, Sqdn Flight Off, Roommate, 20030818
---
Personal Narrative
When I came across this incident on the board and read the names of this heroic crew many memories of 30 years ago came flooding back. This crew was lost at night trying to deliver badly needed medical supplies from Marble Mountain to a unit north of us. At daylight myself, the aircraft maintenance officer and others were dispatched to the crash site to help with the investigation. The H-46 had impacted on top of a mountain in hostile territory; bad weather was a contributing cause. We also were assigned the task of going to Charlie Med at Da Nang to identify the crew. This was my first time to be inside a morgue of any kind. We had served together with this crew from Quang Tri to Phu Bai and had just moved to Marble Mountain. The loss of these fine Marines had a tremendous impact on HMM-161 at the time. I can remember their memorial service like it was yesterday. They are resting in peace - Semper Fi.
Submitted by:
Leland R. Gilton, Squadron Quality Control Chief, 20030818
---
Comment on Incident
Comment on Incident:
The correct aircraft type is CH 46D not CH 46A. At that time, our squadron had all "D" model CH 46 aircraft. The crew was standing night medevac and was trying to deliver an emergency resupply of blood from Da Nang to the hospital ship up north. It seems like it was the was the USS Repose or the USS Mercy. Jody Sampsell and I trained together at New River and arrived in country on the same flight. It was a hard loss.
Submitted by:
Raymond J. Norton, member of HMM 161 on date of incident, 20030818
---
Personal Narrative
As the clerk for the Legal & Awards Office I knew most everyone in our squadron. 1stLt Joel Sampsell was my OIC [officer in charge], 1stLt Alan DeCrane had worked with me on a couple aircraft incidents/investigations, Cpl Jan Garringer was my roomate, LCpl Don Morin had been a roomate in the States going thru Helicopter Mechanics & Gunners Schools and Cpl. Robert Weise had just met me. I believe this was his first month in country and on flight status?

That evening Lt. Sampsell came into our office with a 1stLt Charles Sizer. He introduced him to me and said "Phill, show him the ropes of this office. You never know I might not be here tomorrow and Chuck might have to oversee this office. I just received some sounds from my sister in California so I'm going to the hootch to listen to them and prepare for medevac duty tonight." He left and I showed Chuck around the office. After that on my way to my hootch I stopped and visited for some reason with Don Morin. He was playing cards as I sat and watched and talked with him for a few minutes. I then went to my hootch where I ran into Jan Garringer as I entered. We talked for sometime before he said he had better get ready for Medevac duty. Jan was our top Crewchief who was an all around All-American guy. Tall, blonde hair, always a smile, he liked Elvis' music and was going to extend his duty six months after he took some leave to go home to his sister's wedding.

Sometime after midnight (I believe, about 2:00 AM) one of the guys in our hootch who was on night duty in the flight shack came in awakening us and informing us we had a chopper missing. Later that morning we received word that they had crashed at the top of a mountain in bad weather. I saw the photographs later on and there wasn't much left. That evening, myself, the Sgt. Major, LtCol Benny Mann (our CO), and the S-1 clerks got all of their records and personal items together and wrote letters to their families. This had a profound effect on the squadron as evidenced at the Memorial Service. Only God in His wisdom understands, we could only think such a waste of lives that meant alot to us as well as their families in the States!
Submitted by:
Phillip L. Shorter, Squadron Legal & Awards Clerk, Roomate, 20030818
---
Personal Narrative
SSGT Leland Gilton, the QA Chief, visited the site on the 16th, and would have first hand, accurate knowledge of the incident. His comments are indeed insightful.

Weather: My pilot's log book shows a Med Evac mission on the 15th. As I received an award for that mission, I also have a citation to help me with my memory. I recall that the weather around noon on the 15th was reduced ceiling and limited visibility. It would be reasonable to assume that the weather continued for the subject mission.

Phu Bai: at the time of the incident, HMM 161 was firmly anchored at Marble Mountain having completed their move from Phu Bai. The crew was executing the standard night Med Evac mission out of Marble Mountain. Their specific task was to deliver blood on an emergency basis from Da Nang to the hospital ship up north. This task would have been given to whatever squadron had the night Med Evac duty. I recall that the ship was stationed off Quang Tri. The connection to Phu Bai would be that as a recent "resident" there, the crew would have been very familiar with the VFR route up and down the coast between Da Nang and Phu Bai. That the mountain they impacted was near Phu Bai is, in my opinion, a coincidence. That mountain is on the coast, and they would have been just a little too far to the "left" and not out over the water. Phu Bai should not have been their destination. I also recall that the accident happened en route to not from the hospital ship.

Aftermath: The loss hit the squadron hard. I recall the CO telling us in an APM, or all pilot's meeting, that he did not the feel that the "blood run" justified an emergency classification.
Submitted by:
Raymond J. Norton, HMM-161 Quality Control Officer., 20030818
---
Personal Recollection
I AM GLAD TO KNOW THE FACTS SURROUNDING BOB'S DEATH. A SMALL GROUP OF US WERE TOGETHER THROUGH AVIONICS SCHOOL AND AT MCAS NEW RIVER. BOB MADE PFC OUT OF PARRIS ISLAND AND WAS ALWAYS ONE RANK ABOVE US. HE WENT TO THE SHORT NAM INDOCTRINATION FOR NCO'S AND THE OTHERS OF US WENT THROUGH THE LONGER VERSION AT CAMP PENDLETON. THIS DIFFERENCE SPLIT US UP AFTER OVER TWO YEARS TOGETHER. WE KNEW SOON AFTER THE INCIDENT THAT HE WAS KILLED, BUT NEVER KNEW THE DETAILS. BOB WAS A GOOD FRIEND AND A GOOD MARINE AND I STILL THINK OF HIM AND MISS HIM. IT IS TRUE THAT WE ARE ALWAYS MARINES, AND OUR FRIENDSHIPS ALSO LAST FOREVER. SEMPER FI.
Submitted by:
BILL FERGUSON, FRIEND, CPL. BOB WEISE, 20100304
---
Personal Recollection
I flew guns with Jan Garringer (we always called each other by our last names, so Garringer was his name and I was Jones) on many occasions while we were stationed at Quang Tri. He was a truly fine crew chief and fine person. He took one of the two photos of me while I was at my gunner position. Whenever I see the photo I think of Garringer. I can see him now taking that photo. All I can adequately say is that I think of him often.

I lucked out!

Submitted by:
J Jones, I knew & flew with Jan Garringer, 20140917
---
Personal Narrative
As another Memorial day passes my thoughts are of Bob Wiese. We were both in Avionics and became friends quickly. Bob and I served in Phu Bia together and work together preparing the squadron move to Marble Mountain. Bob was a quiet individual but always willing to help and provide a laugh. I regret Bob did have a full life and can hope he rests in peace. Semper Fi.
Submitted by:
Lawrence W Sullivan, Member of HMM-161, 20050530
---
Cpl Jan Douglas Garringer
http://www.virtualwall.org/dg/GarringerJD01a.htm



Submitted by:
POPASMOKE Admin, 20050220
---
Personal Recollection
It is hard to believe that we are approaching 40 Years since we lost Bob and fellow crew members. It seems like yesterday that Bob and I were sharing a beer in Chu Lai, I was relieving him from search and rescue mission out of Chu Lai. I tried to talk Bob in staying in Chu Lai in my place but he wanted to return to Marble Mountain and away from the noise at the end of runway at Chu Lai. I often wonder, if Bob had stayed he would not have been a crew mwmber of the plane that crashed into the mountain top. I only wish I could have been more persuasive, but Bob was from middle America, St Ann's, Missouri and had that confident way about him that made it difficult to change his mind. We were from different parts of the country but became friends quickly in a place that was very foreign to both of us. I think of Bob often but more so in February, I can only hope that he rests in peace with the other fallen Marines of the many wars America has faced. May god give peace to your family in the 40th year of your passing.

Semper fi,
Submitted by:
Lawrence Sullivan, Squadron Member - HMM 161, 20100202
---
Personal Reflection
As each February 16 comes my thoughts are with the crew that lost their lives serving other marines. Although I worked with all the crew members I knew Bob Wiesse the best, as we were both in Avionics. It seems like yesterday and also like another lifetime the date of the tragedy. I feel a sadness that is hard to express into words that these brave men lost their lives by a very small margin, less than a 100' of clearing the mountain. I sit here each day and look out the window of my office at the clear blue sky and in my view is a flag pole with an American Flag blowing in the wind and I remember Bob and othe members of the crew.

May they all rest in peace and their family members be proud that men like the ones that were lost is what has made America great, Semper Fi.
Submitted by:
Lawrence W. Sullivan, Member of HMM-161, 20120217
---
Personal Recollection
Jan was a very nice guy. Always smiling. We were all shocked and saddened by his death.
Submitted by:
James Arnett, Crew chief during this time with hmm 161, 20130225
---