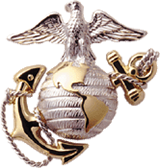 Incident Date 19700307 HMM-263 CH-46D 154808+ / EG-21 - Crash, Instrument Meteorological Conditions, Overwater
[CREW]
Smith, Andrew William Sgt Gunner HMM-263 MAG-16 1970-03-07 (vvm 13W:094)
Kimura, Kay Kazu 1stLT Co-Pilot HMM-263 MAG-16 1970-03-07 (vvm 13W:092)
Gates Jr., Albert Henry Capt Pilot HMM-263 MAG-16 1970-03-07 (vvm 13W:092)
Austin, Glenn Frederic Cpl Crew Chief HMM-263 MAG-16 1970-03-07 (vvm 13W:091)

---
SMITH ANDREW WILLIAM : 527624910 : USMC : SGT : E5 : 2851 : 25 : PHOENIX : AZ : 19700307 : Air Loss Crash Land : Crew : body recovered : Thua Thien (Hue) :03 : 19441204 : Cauc : Protestant/single : 13W : 094
KIMURA KAY KAZU : 518503536 : USMCR : 1stLT : O2 : 7562 (H-46) : 26 : NAMPA : ID : 19700307 : Air Loss Crash Land : Crew : body recovered : Thua Thien (Hue) :02 : 19431101 : M : married : 13W : 092
GATES ALBERT HENRY JR : 114344622 : USMCR : CAPT : O3 : 7562 (H-46) : 26 : EAST GREENBUSH : NY : 19700307 : Air Loss Crash Land : AircraftCommander : body NOT recovered : Thua Thien (Hue) :03 : 19430901 : Cauc : Protestant/married : 13W : 092
AUSTIN GLENN FREDERIC : 500484061 : USMC : CPL : E4 : 6320 : 22 : MADISON HEIGHTS : MI : 19700307 : Air Loss Crash Land : CrewChief : body recovered : Quang Nam (Da Nang) :02 : 19470714 : Cauc : Protestant/single : 13W : 091
---
Personal Narrative
Originally I was scheduled to fly co-pilot with Al Gates that day. The frag order was for a 46 to chase a Huey that was coming down from up north. The Huey was carrying a heavy who was attending some sort of change of command ceremony in the Da Nang area. K.K. Kimura had only recently reported in and was a very junior co-pilot. He was scheduled to fly co-pilot with Paul Sniffin who had the Recon mission.

The WX was really bad that morning, almost zero/zero, and all launches were holding. K.K. and I played a little Acey-Deucey while waiting for things to clear up a bit. While we sat at the A-Doo board, the Ops Officer, Maj. Toben came in, looked at the schedules board and directed the ODO to switch K.K. and me. Since I was the more experienced co-pilot, he thought I should be on Recon instead of what was basically a milk-run VIP chase.

After several hours, the WX improved somewhat and the Recon package launched out. After an uneventful day of routine inserts and extracts, we recovered back at Marble around 1700-1800. While I was post-flighting the a/c one of the crew chiefs came up and asked me if I had heard that his bird had gone down in the water, killing the entire crew. When I asked who was flying it he said it was Capt. Gates and Lt. Kimura.

As it turned out, one of the gunners survived. Basically, all we found out came from his account. He told us that they were flying in "really bad" WX, chasing the Huey when they went inadvertent IFR and crashed into the water about 500 yards off the beach. I don't recall the exact location, but it seems to me that it was north of Da Nang. He also told us that even though he couldn't be sure, he thought he remembered a loud noise coming from the rear of the a/c and both pilots looking back into the cabin just before impact.

The surviving gunner was picked up by a Vietnamese fisherman, who took him to the beach, dropped him off and then just left, apparently unconcerned with helping him any further. About a week later, KK's remains washed up on the beach down by Chu Lai. To the best of my knowledge, the other three were never recovered.

I was appointed to the investigating board and tasked with looking into contributing factors. My comments indicated that the most significant factor was sending an inexperienced crew (Gates had only recently made HAC with very little in-country H2P time) out in unsatisfactory weather to fly an unnecessary mission.
Submitted by:
Martin, HMM-263 squadron mate, member of Accident Board, 20030818
---
Personal Narrative
There were 3 of us from Air Traffic Control that went TAD to HMM 263 in March of 1970...myself, SSgt.Brake(?) and Sgt.Andrew Smith...30 days and over 120 missions later I went on R&R to Thailand where my brother was stationed. I finished up my tour as one of the last air traffic controllers at AnHoa Combat Base, south of Charlie Ridge, overlooking the Arizona Territory. I watched from a convoy as the actual contol tower (actually a small box with windows) was carried away. I had flown with Sgt. Smith on at least 1 mission prior to the 7th.

To this day (after 35 years) I realize how "lucky" I am. There are times when I look skyward and thank God for allowing me to love and be loved. (I think Andrew was engaged to be married). His loss has made me so much more appreciative of what I have and what I do. "God Bless you, Sgt. Andrew Smith. "Semper Fi"
Submitted by:
Sgt.Bob Malone, Noblesville,IN, Door Gunner w/263 March 1970, 20051016
---
LOSS COORDINATES

LOSS COORDINATES: N16 19 20 E107 48 29

Submitted by:
N/A, 20030818
---
Family Information
Unknown gunner was Edward Bohan from Hyde Park, Mass.
Submitted by:
William Campbell, Brother, 20101128
---
Personal Commentary
My assigned aircraft (EG-21) and I were originally given the mission. I was leaving for R&R early the next morning and asked my Section Lead (SSgt Drew) if I could take some time to pack. He would allow it if I could find someone to take my my place.

Glen was not on the flight schedule that morining and volunteered to take my place. Glen was never one to refuse. Later that day SSgt Drew came by my hootch and told me that they had gone down in the ocean with no survivors. It wasn't until last year that I learned there was a survivor.
Submitted by:
Roger Boyd, original crewchief on mission, 20100305
---
Sgt Andrew William Smith
http://www.popasmoke.com/visions/image.php?source=2398

Submitted by:
POPASMOKE Admin, 20050206
---
Sgt Andrew William Smith
Submitted by:
POPASMOKE Admin, 20050220
---
Family Information
Trying to find Glen's next of kin, siblings probably to send them some great photos of us. Any one help me out with contacts or suggestions? My wife has called all the Austin listings in the Michigan area with no luck...yet! Semper fi!
Submitted by:
Dan Peterson, Friend of Glen Austin, 20090730
---
Personal Request
Looking for any further information about, or pictures of my Uncle Kay Kimura for our family and to share with the Marine who recovered him from the Ocean.
Submitted by:
Alissa Rossman, Niece of Kay Kazu Kimura, 20120302
---